Freaks And Geeks Fans Get The News They've Been Waiting Forever To Hear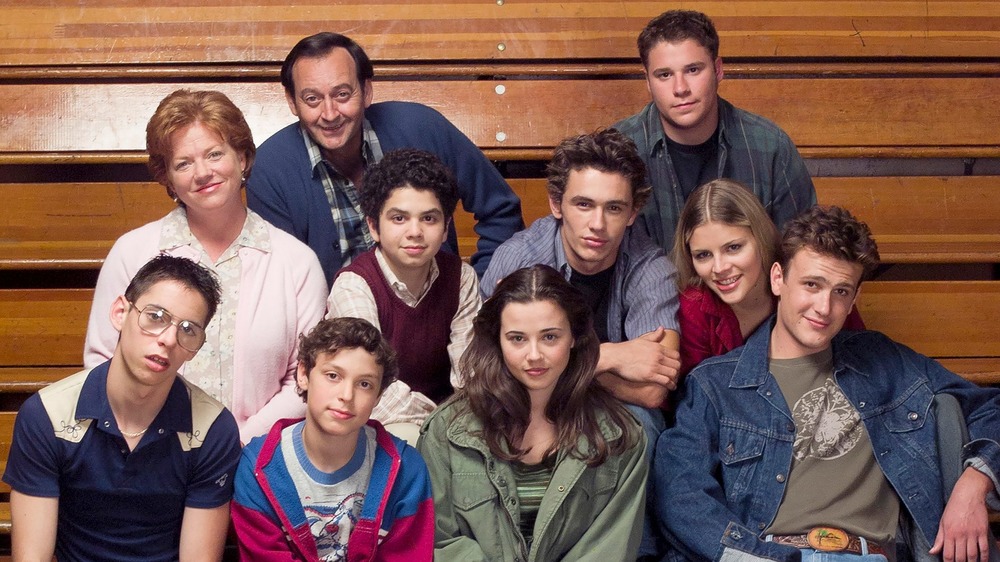 NBCUniversal
The shift in how viewers consume seasons of television — from watching cable TV and then DVDs to streaming everything — has left some classic shows behind, especially ones from the '90s and '00s. Many shows from this era aren't available on streaming services, and the reason is almost always due to music rights issues. It basically boils down to this: Series license songs from music publishers to be used in specific ways (like for broadcast TV) and/or for specific lengths of time. In order to use those songs on a new platform (streaming), the owner of the show and the owner of the music have to negotiate a new deal. And very often, the music is prohibitively expensive, which keeps the shows off streaming services.
Some older shows have found ways around music clearance issues. To get Baywatch on streaming, its owners commissioned soundalike recreations of the pop songs the show originally used. Most musical performances were excised from Chappelle's Show on streaming platforms before Dave Chappelle had the show taken off Netflix entirely. And some streamers have bitten the bullet and shelled out for the songs. 
The latest one to get that treatment is Paul Feig and Judd Apatow's classic high school dramedy Freaks and Geeks, which is finally, finally, after all these years, getting a streaming release.
Freaks and Geeks is coming to Hulu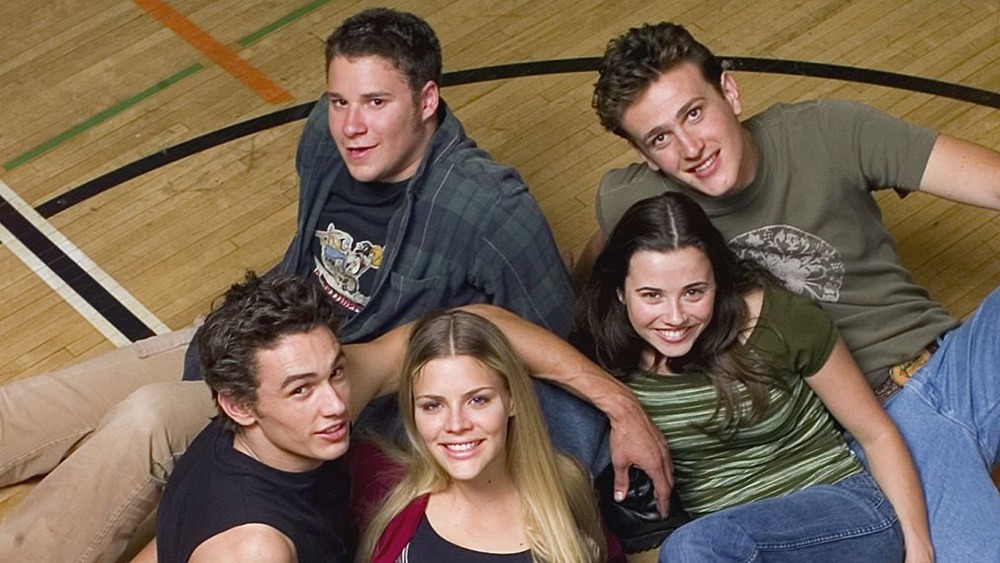 NBCUniversal
Freaks and Geeks will be available on Hulu starting on January 25, complete with its original soundtrack of songs from acts like the Who, Rush, and the Grateful Dead. 
"I'm so thrilled that Hulu is bringing Freaks And Geeks back to the [airwaves] with the original music," Feig said in a statement to The A.V. Club. "For me, the thought of our show without all the original music intact is like running the series with several of the characters cut out. The music is as big a part of this show as the writing and the performances. This is the only way to see our show and I can't thank Hulu enough for putting us back on the air."
Freaks and Geeks ran for one glorious season in 1999 and 2000 before being unfairly canceled. The show follows the wins and heartbreaks of a group of high schoolers in Michigan in the early '80s. It helped launch the careers of a pretty unbelievable number of future stars, including Seth Rogen, Linda Cardellini, Jason Segel, and James Franco.
Music rights have been an issue for Freaks and Geeks before, and delayed its initial DVD release after it was canceled. "It was really four years later when finally Shout Factory put the money in to get our music rights so they could put it out on DVD. So, the fact that people could find it after that, that's something that never used to happen [on] television back when I was coming up," Feig previously told Looper while reflecting on how Freaks and Geeks became a cult classic.
Now, a new generation of streaming-only viewers can discover the coming-of-age misadventures of the Weir family and friends.