Why Netflix Just Removed All Of Chappelle's Show From The Platform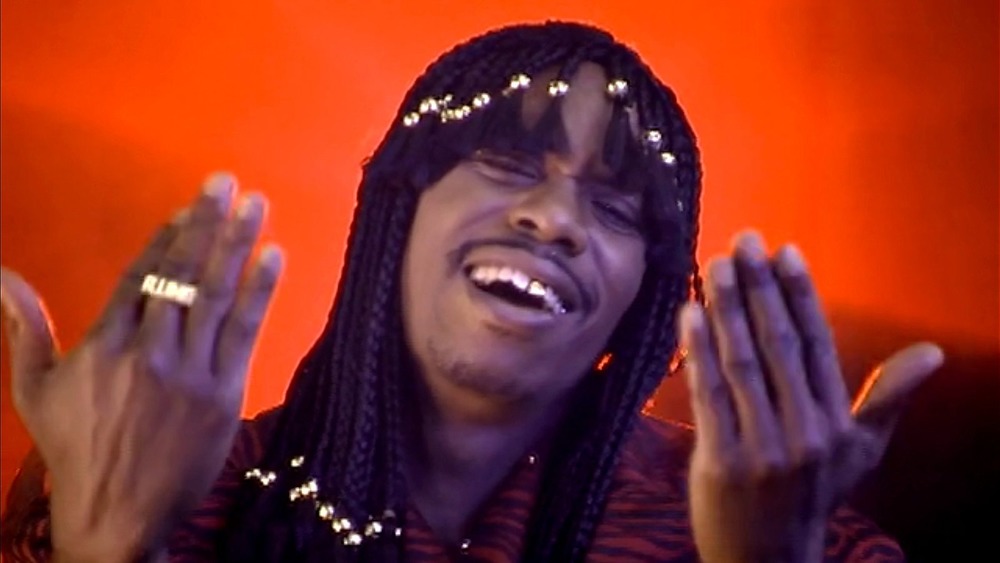 Comedy Central
To this day, Chappelle's Show remains one of the funniest television programs of the 21st century. In just a couple dozen episodes, Dave Chappelle and his cohorts created one iconic sketch after another. Everyone knows the story at this point — Chappelle walked away from a $50 million contract with Comedy Central, ending the show's run at the peak of its success after just two seasons. It was the end of an era, but at least for a brief moment in time, we could all come together to laugh at Rick James messing up Charlie Murphy's couch. 
Earlier this month, Netflix surprised comedy fans by dropping all episodes of the sketch comedy series on its streaming service. Now everyone could binge-watch the show at their leisure, which is why it must have come as a shock to anyone hoping to watch an episode on November 24. As quickly and suddenly as the show had appeared on Netflix, it was gone. 
As it turns out, there's a very good reason why you can't watch Chappelle's Show on Netflix anymore, and the answer comes straight from Chappelle himself. 
Netflix pulled the show after Dave Chappelle called to tell them of a bad contract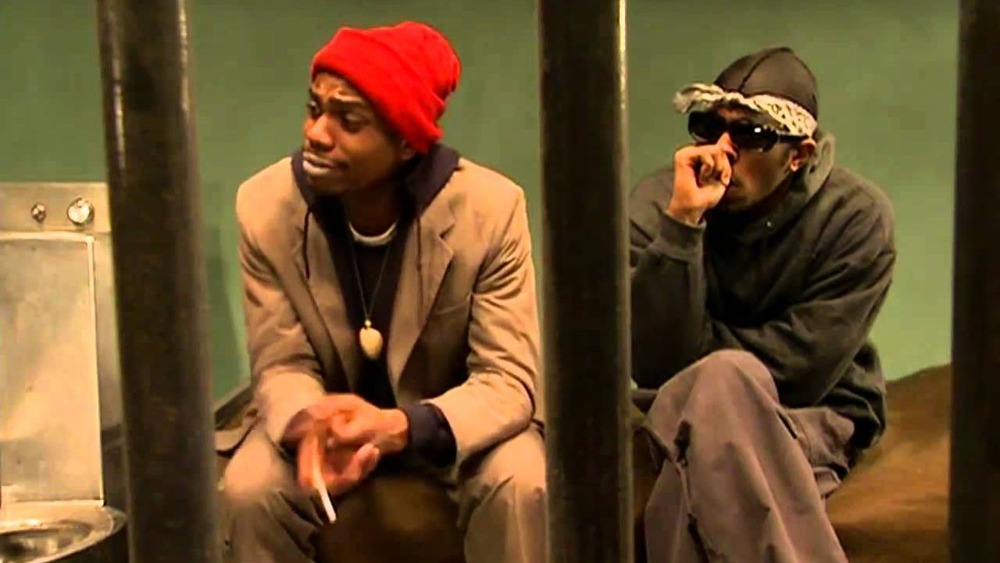 Comedy Central
Dave Chappelle posted an 18-minute video of a recent stand-up set to his Instagram detailing his frustration with Chappelle's Show streaming on various platforms. In the video, he states, "When I left [Chappelle's Show] I never got paid. They didn't have to pay me because I signed the contract. But is that right? I found out that these people were streaming my work and they never had to ask me or they never have to tell me. Perfectly legal because I signed the contract. But is that right?"
According to The Hollywood Reporter, licensing deals between talent (Chappelle) and sellers (ViacomCBS) are negotiated independently. Therefore, streaming services, like Netflix, wouldn't have any knowledge about how much money Chappelle makes off a deal (if any at all). Chappelle says in his set he was furious when he saw Netflix airing those episodes despite the fact he wasn't getting paid, so the comedian called them up. 
"So you know what I did?" he explained. "I called them and I told them that this makes me feel bad. And you want to know what they did? They agreed that they would take it off their platform just so I could feel better. That's why I f*** with Netflix. Because they paid me my money, they do what they say they're going to do, and they went above and beyond what you could expect from a businessman."
Chappelle has released several stand-up comedy specials through Netflix, and it sounds like the service very much wants to stay on good terms with him. Later in the set, Chappelle implores the audience not to stream his show until he finally starts making money off it. While Netflix took it down, it's still available on other services. Chappelle pleads, "I'm not asking you to boycott any network — boycott me. Boycott Chappelle's Show. Do not watch it unless they pay me."
Hopefully Chappelle can be compensated properly for creating one of the best sketch comedy shows of all time, and we can all watch it ethically soon.