This Is Why Freaks And Geeks Was Canceled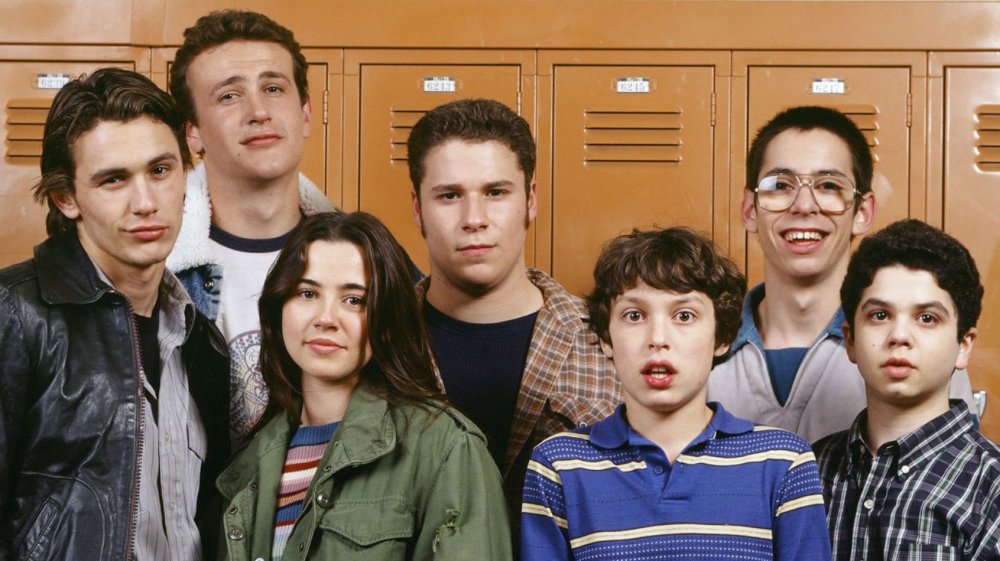 NBC
Long before Judd Apatow began his imperial phase atop the comedy box office with crass hits like The 40-Year-Old Virgin and Knocked Up, he met with his fair share of requisite industry setbacks. For a while, Apatow was toiling in the trenches of late-'90s and early-'00s TV — a competitive pre-peak environment where the funnyman's particular brand of thoughtful teen comedy didn't quite catch on in the way the networks were hoping. Remember Undeclared? Neither do we.
That particular misfire aside, Apatow's first one-season wonder was a show that's acquired such a cult following since its unceremonious 2000 cancellation, that calls for its revival persist to this day — even though the teenage cast is now made up of middle-aged actors who are, like, super famous.
The enduring mark left by Freaks and Geek on the TV landscape — not to mention the ensuing vacuum that its cancellation created — begs the question: What really happened to the Apatow gem? With the series maintaining such universal acclaim more than two decades after its debut, how could it possibly have been canceled after only one season? What was NBC thinking?
As is so often the case, the Peacock was thinking about short-term dollars and cents.
NBC didn't know how to handle Freaks and Geeks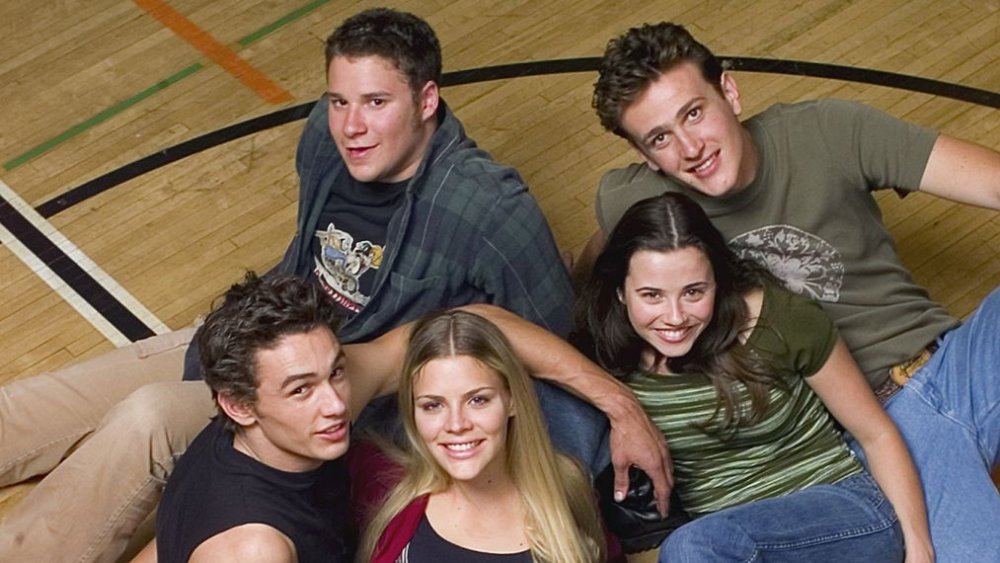 NBC
Created by TV legend Paul Feig and executive-produced by Apatow, Freaks and Geeks told the story of an interconnected gang of high school outcasts, misfits, slackers, and dorks personified in the central siblings Lindsay (Linda Cardellini) and Sam Weir (John Francis Daley). Present day A-Listers Jason Segel, Seth Rogen, Busy Philipps, and James Franco rounded out the older cast around Cardellini, while familiar faces Samm Levine and Martin Starr joined Francis Daley.
The series was tonally complex, and perhaps a bit too serialized for its time. Freaks and Geeks had the rare ability to elicit tears as well as belly laughs, and perhaps that was part of the problem for the network at the time. As a result, NBC couldn't decide how to properly slot the show. The network debuted the first two episodes in a bizarre weekend timeslot (Saturday 8 PM), then let the series go on hiatus while it broadcast the World Series for three weeks. After that, Freaks and Geeks came back for a couple episodes before heading off the air again to accommodate the mid-season lull around the Holidays. With all the shuffling, the fans simply couldn't keep track of it. According to NME, NBC refused to share the URL to a producer-made website designed to help fans make sense of the insane scheduling.
"They didn't want people to know the internet existed," Apatow said, referring to NBC. "They were worried about losing viewers to it." 
2000 was a weird time for entertainment.
Freaks and Geeks was ahead of its time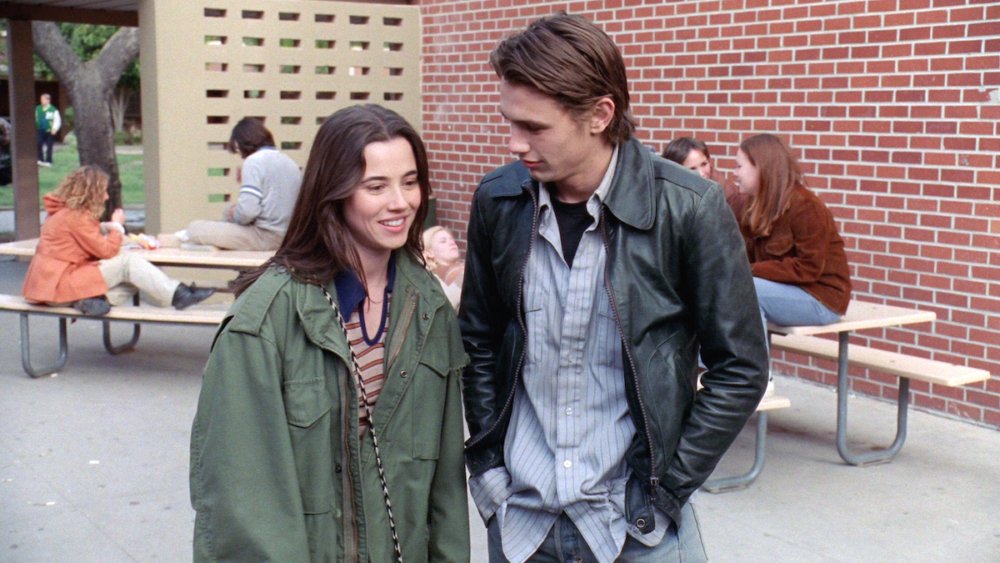 NBC
An emotionally complex show with a serialized story can be absolutely hobbled by intermittent scheduling, but the weirdo Saturday timeslot came with one more fatal vice: a head-to-head matchup with Regis Philbin.
The Philbin-hosted game show Who Wants to Be a Millionaire? was a bit of a cultural phenomenon around the turn of the millennium. The low-concept, high-stakes trivia show regularly drew 14 million live viewers on Saturday night. Opposite that behemoth, Freaks and Geeks was only able to average around six million viewers per episode. That doesn't sound too shabby by today's standards, but back in 2000, NBC was raking in 14 million viewers per episode with outrageously successful multi-camera sitcoms beginning with the letter F, Frasier and Friends. Next to that, Freaks and Geeks just didn't look viable.
Since its cancellation, Freaks and Geeks has become the Platonic Form of the beautiful show canceled in executive-driven haste. The brief series still finds itself on lists of the greatest TV shows ever made — and that's with only 12 episodes aired (though 18 were filmed)! Lots of palace intrigue surrounding the show has come to light since its passing, but the truth is: Any creative differences between Feig, Apatow, and the network would have been resolved posthaste if the show had become an awards darling or brought in some stronger ratings. Money talks in network television, and in Freaks and Geeks' case, the silence was deafening.
Though Cardellini and Franco are both long past the time when they could play passable high schoolers, perhaps there's an opportunity to reboot the concept with a younger cast. Stranger things have happened in the era of Peak TV.