The Real Reason Frank From American Pickers Lost So Much Weight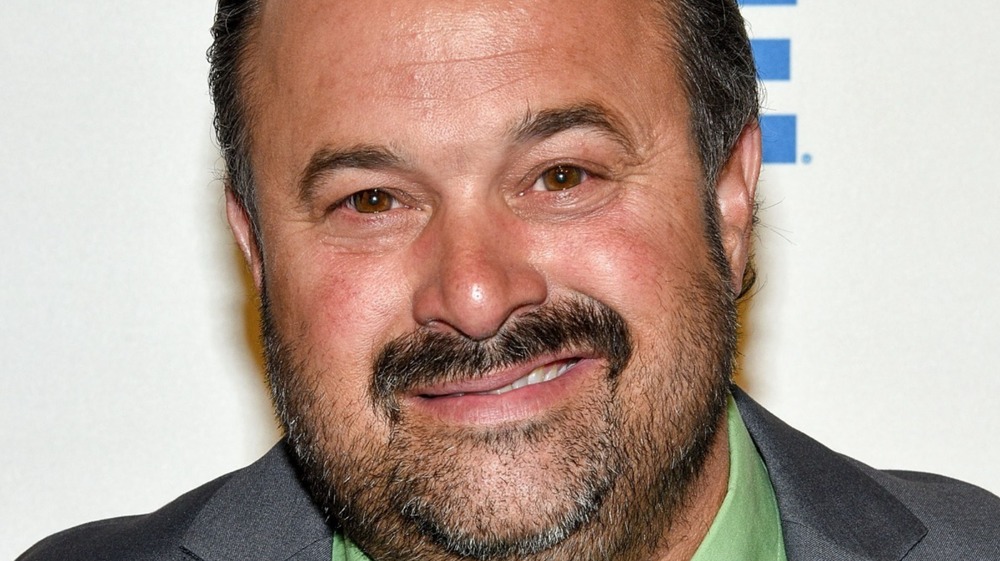 Grant Lamos IV/Getty Images
American Pickers started as a little series about the simple pleasures of antiquing, but within only a few short years, it exploded into a cultural phenomenon that surpassed all expectations. The program debuted on January 18, 2010 on History, and as of this writing it continues to trudge on with its 22nd season forthcoming in January 2021. This smash success can be attributed to a handful of elements, but the Antique Archaeology store owner Mike Wolfe and Frank Fritz's ability to make the audience feel as though they're on the road with them, helping uncover genuine treasures in backyards, garages, and more is definitely one of the most effective.
In addition to their own friendly banter, every American Pickers episode features a handful of direct interviews between the two men and the viewer — often supplying context for whichever antique they're considering buying. This format helped give Pickers fans a greater chance to connect to the program and its hosts, leading some to grow especially concerned over the health of Fritz several years ago. Across seasons 8 and 9, he dropped a noticeable amount of weight, leaving many to speculate about his condition. In response, he came out and set the record straight about his wellbeing, laying any potential worries to rest.
Frank Fritz is making the most of life with Crohn's disease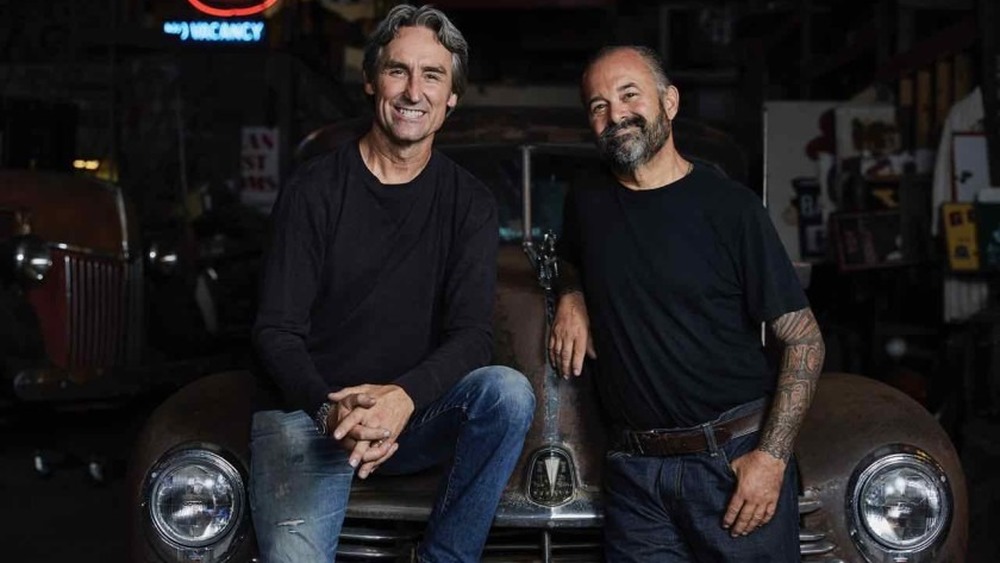 History
As reported by Distractify, fan concerns over Frank Fritz's weight loss reached critical mass in 2013, prompting the American Pickers star to hop on Facebook to write out an enlightening response. "I have an illness called Crohn's [disease], which at times is difficult to deal with," he wrote, explaining that he's been in a back-and-forth battle with the disease for three decades. Even still, he's making the most of it, revealing "I started losing weight and ran with it! I have been exercising and eating good," thanking everyone for their endless support.
Continuing, Fritz revealed that in his case living with Crohn's isn't easy, but he's learned how to manage the symptoms over the years — specifically the frequent trips to the bathroom he has to make at the drop of a hat. Speaking of these unexpected — and, especially when he's shooting American Pickers, inconvenient — bowel movements, he said, "My entire crew knows about my Crohn's. They understand it when I need a break. I mean ... if I have to go, I have to go!"
Additionally, in a separate interview with Quad-City Times, Fritz discussed the silver lining to his journey, mentioning how he hopes to use it as motivation for his peers struggling with Crohn's. "I'm trying to show people that regardless of the adversities ... and the social situations, the awkwardness, accidents, that you can live a productive life," he said, reassuring all of those worried for his health that he's doing just fine, while simultaneously sending out a hopeful message to those in a similar fight.