This Is American Pickers Star Danielle Colby's Surprising Obsession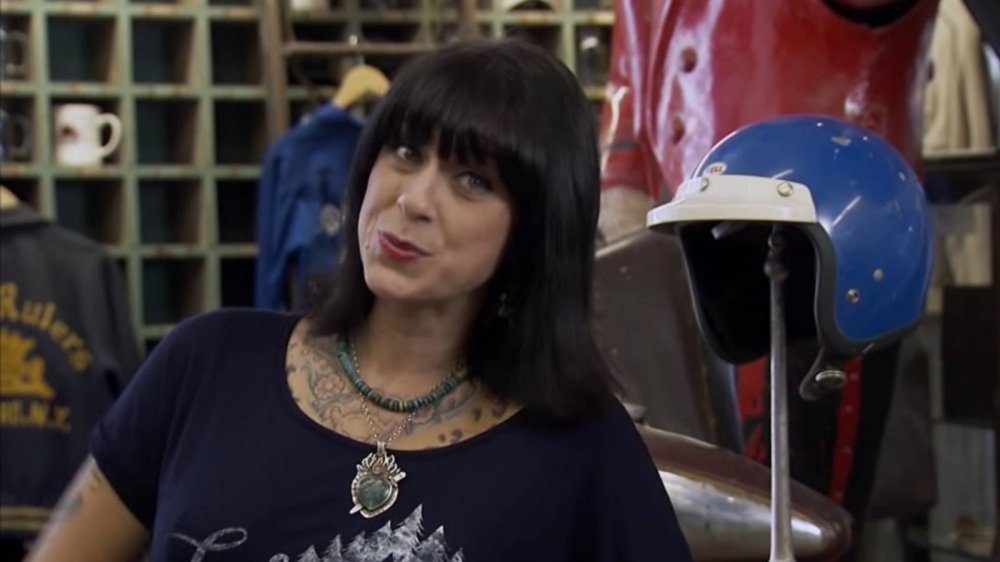 History
American Pickers is basically Antiques Roadshow, but literally on the road. The show follows Frank Fritz and Mike Wolfe as they travel around the country, checking out people's personal collections to see if there's anything of value just lying around. Anything they find on which they think can turn a profit goes up for sale at their business, Antique Archaeology. To oversee the day-to-day operations of the shop, the guys have Danielle Colby looking over things and making the money come in.
It all began at a yard sale where Colby and Wolfe both wanted to buy an antique lamp. Ever since then, the two have been inseparable, and Colby has even gone on a few picks of her own. After 315 episodes across 21 seasons, it makes sense that Colby would get a chance to spread her wings a bit.  
After all this time picking various antiques, there's still one category of items for which Colby has a soft spot. Considering her hardened, rockabilly aesthetic, her obsession may surprise a few fans. 
Danielle Colby is obsessed with vintage stage costumes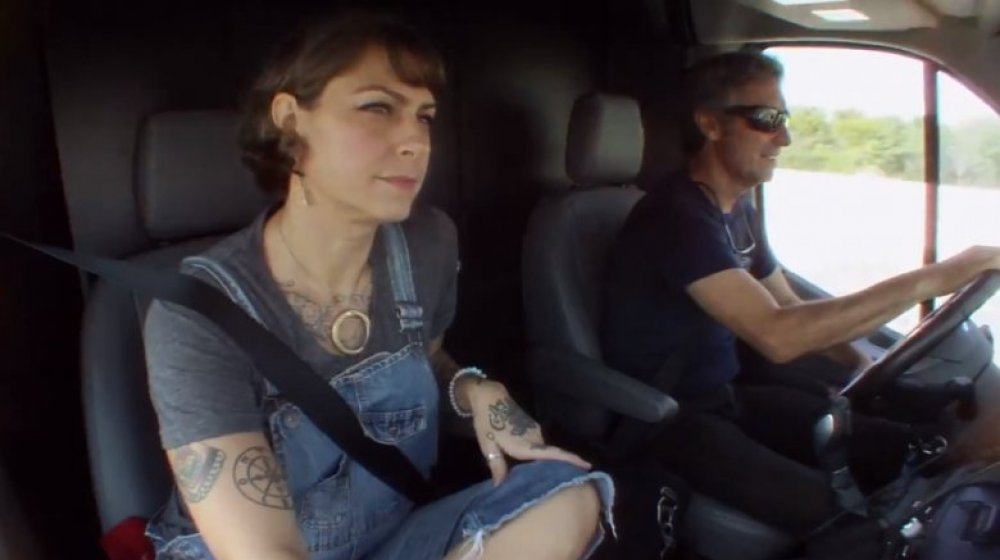 History
In an interview with Monsters & Critics, Colby was asked if there was a certain kind of collectible on which she loves to get her hands. Her response: "I am completely and hopelessly obsessed with vintage stage costumes, specifically early burlesque. I have an extensive collection from all around the world, as early as the 1800's. Including a very rare costume from Lillie Langtry of the 1890's, an original early Mata Hari stage costume from 1910-20, and a banana skirt believed to have belonged to Josephine Baker."
She goes on to say that she loves playing detective with the dancer's costumes she collects, and researching to see if she can discover if a famous dancer wore a particular outfit. She then looks into the life story of any dancer she does find, stating, "There is always a very specific and pointed reason why a woman will feel the need, urge or desire to remove her clothing on stage in front of tens, sometimes hundreds, of people and if she's really successful, thousands of people."
People who know Colby's background may not be shocked by this obsession. After all, Colby spent some time as a burlesque dancer under the name Dannie Diesel back when she lived in Iowa (via Miami New Times). She hasn't forgotten that passion, and luckily, with the sizable fortune she's made on American Pickers, she has plenty of dough with which to purchase plenty of vintage burlesque costumes to add to her collection.