Hidden Gems Coming To Netflix In February 2021
This content was paid for by Netflix and created by Looper.
There are a lot of things to look forward to this February: On Groundhog's Day, Punksatawny Phil will let us know whether it's six more weeks of winter or if spring will come early. Meanwhile, candy hearts and sappy cards will fill every storefront ahead of Valentine's Day. And, perhaps best of all, Netflix will be adding a ton of great movies to their library.
And while there's always a slew of great options to choose from, there's also a few great underrated and lesser-known movies that should definitely get onto your radar. From fast-talking buddy comedies to Jumanji in space, there's no shortage of great movies to choose from. You may have missed them the first time they hit theaters, so don't make the same mistake now that you can stream them right in your living room. Here's a look at some of the hidden gems that will be available in February.
Zathura - February 1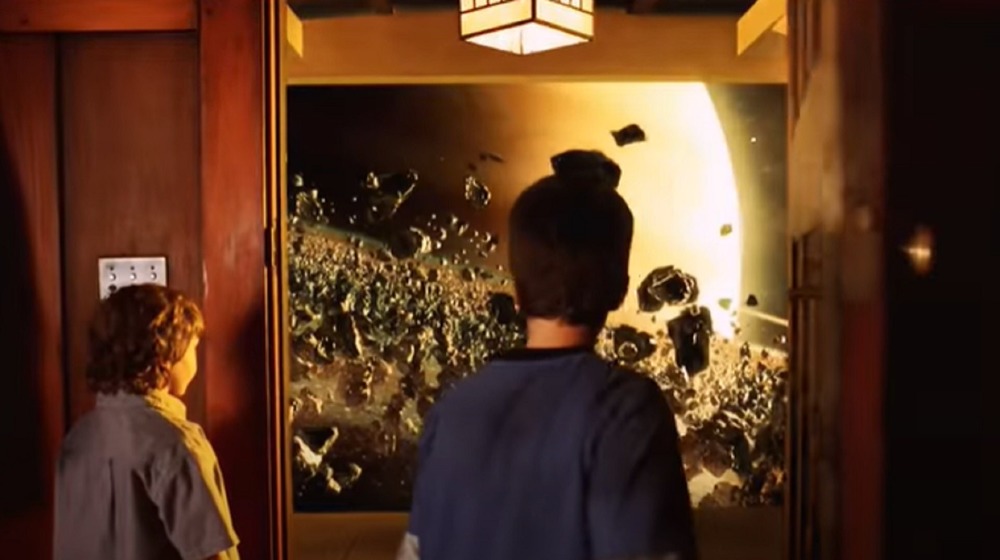 For fans of the Jumanji series, Zathura is the spin-off that takes the action right into outer space. Directed by Iron Man and The Mandalorian mastermind Jon Favreau, the 2005 adventure film adapts Chris Van Allsburg's children's book of the same name and features another group of kids getting in over their heads with a magical and mischievous board game.
The film features Twilight's Kristen Stewart in one of her earliest roles as Lisa, the elder sister of two boys, Walter (The Hunger Games star Josh Hutcherson) and Danny (Jonah Bobo). She gets dragged into the mess once the boys find a game in the basement that transports their entire house into space. Without much supervision, the kids must navigate their way across the board — and the galaxy at large — as they grapple with everything from a relentless reptile alien invasion, a pesky astronaut (Dax Shepard), and parts of their house freezing people solid. Like Jumanji, the film is a wholesome action-adventure story with tons of surprises and a lot of heart. You can take this one out of the box on February 1.
Beverly Hills Ninja - February 1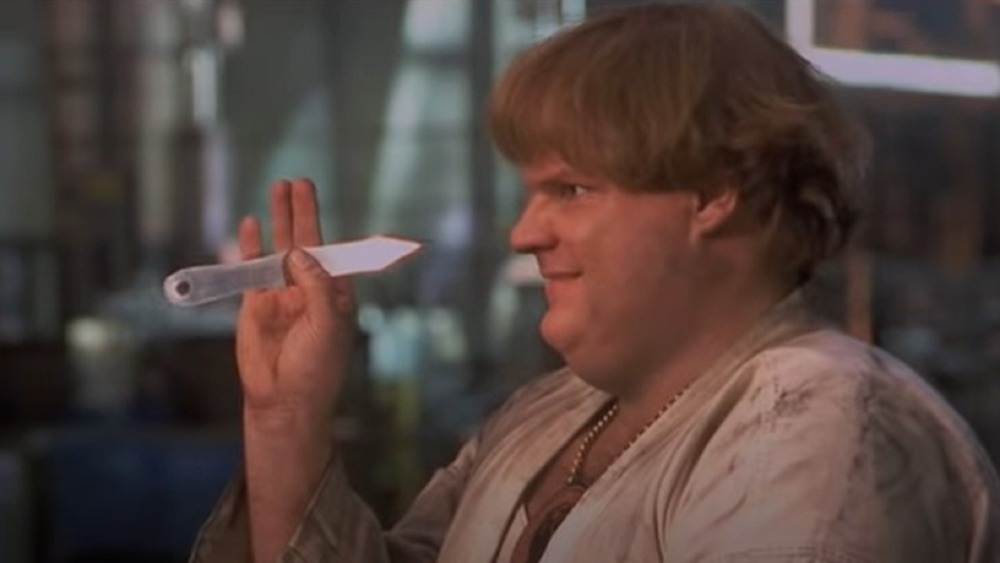 Sony Pictures Releasing
The late, great Chris Farley stars in the 1997 martial arts comedy Beverly Hills Ninja as Haru, a man who's been raised by ninjas after being found as an orphaned baby in a treasure chest. His adoptive family has long believed in a prophecy about a child from another land arriving to become a legendary master, but when Haru grows up, it's pretty clear he is not the chosen one. Instead, he's more of a messy goofball who drives his adoptive brother nuts. Still, Haru is left to guard their temple, and while on assignment, he meets a woman named Sally (Nicollette Sheridan) who asks him to investigate her boyfriend Martin (Nathaniel Parker).
This leads him on a mission to Los Angeles, where he gets caught up in a deadly gang war and a very different kind of investigation than he signed up for. Of course, as serious as that all might sound, Haru's journey produces a ton of laughs as he stumbles from one slapstick misadventure to the next. Don't let this one slip past you when it premieres on February 1.
The Bank Job - February 1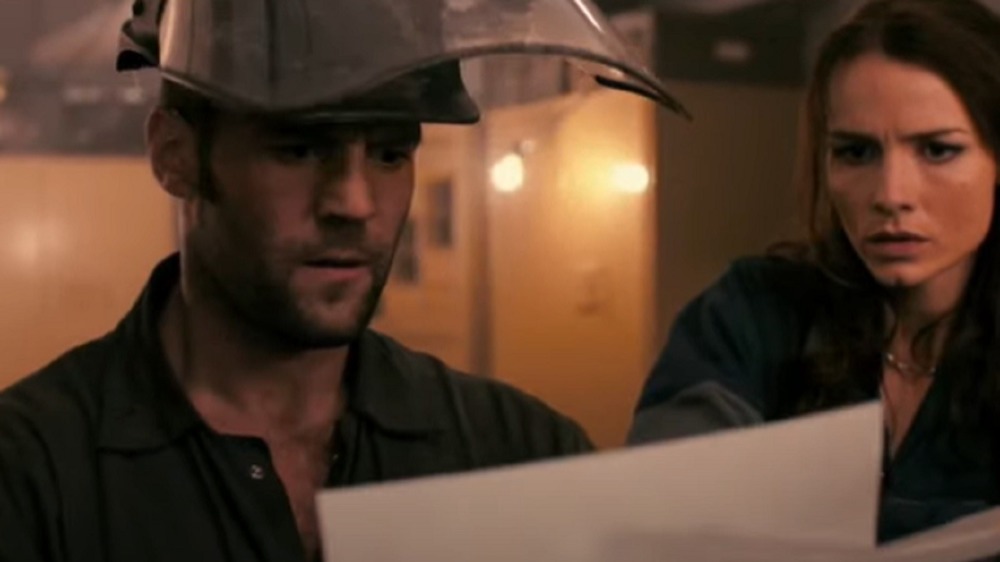 Lionsgate
The 2008 caper The Bank Job is largely based on the true story of the infamous 1971 Baker Street robbery that became the epicenter of several major conspiracy theories in London. The film gives cinematic life to several of those storylines, centering on a covert MI5 effort to retrieve some scandalous photos of a royal family member by nudging a ragtag team of criminals into committing a big bank heist.
Jason Statham stars in the film as Terry, a car salesman who is convinced by his friend Martine (Saffron Burrows) to assemble a crew to rob a bank's safety deposit boxes. What Martine doesn't tell Terry is that she's been put up to this by the MI5 in exchange for leniency for her own drug smuggling crime — and she also doesn't tell him that the real mark of the robbery is the box of damning pictures. So the team's clever plan to tunnel their way into the safety deposit box room is just the start of this story, as the theft angers both the authorities and the criminal underworld alike. Don't hesitate to let this one break into your queue when it arrives on February 1.
Middle of Nowhere - February 11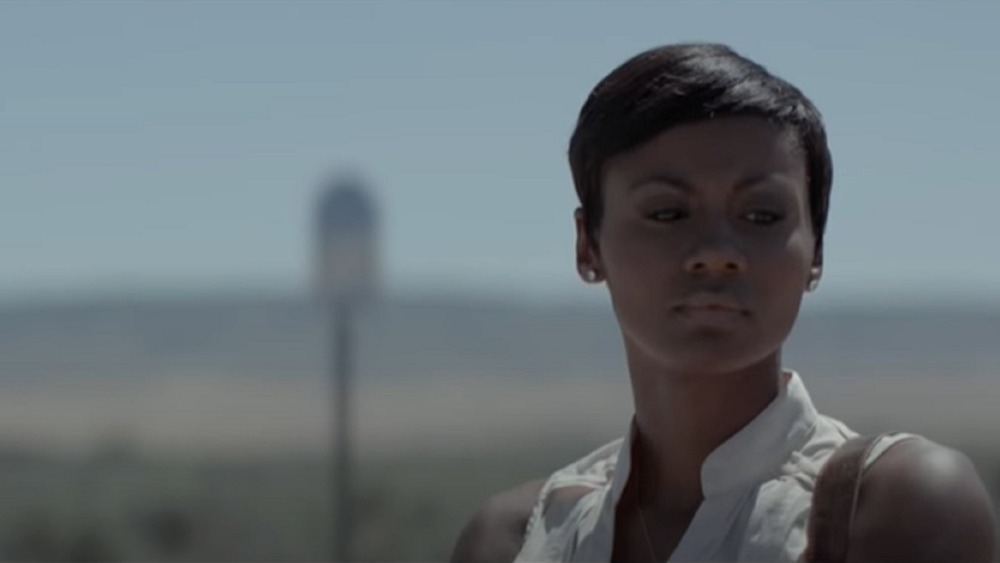 AFFRM
From the brilliant mind of writer-director Ava DuVernay comes Middle of Nowhere, a touching 2012 drama about what it means to put your life on pause while you wait for someone else. The film follows Ruby (Emayatzy Corinealdi), a kind nurse who's working to become a doctor but puts her own ambitions on hold to help her husband Derek (Omari Hardwick) after he's arrested and sentenced to eight years in prison.
Instead of moving forward with her own dreams, Ruby dedicates her time to visiting Derek and helping him seek an earlier release from detention. Her genuine dedication to his complicated case costs Ruby time, familial relationships, and the expense of her own emotional wellbeing. Ruby's story is one of self-sacrifice and quiet devotion. But as the truth of Derek's crime begins coming to light, Ruby meets someone who might just be able to bring her back into the now — but only if she decides that's what she actually wants. Middle of Nowhere debuts on February 11.
Our Idiot Brother - February 26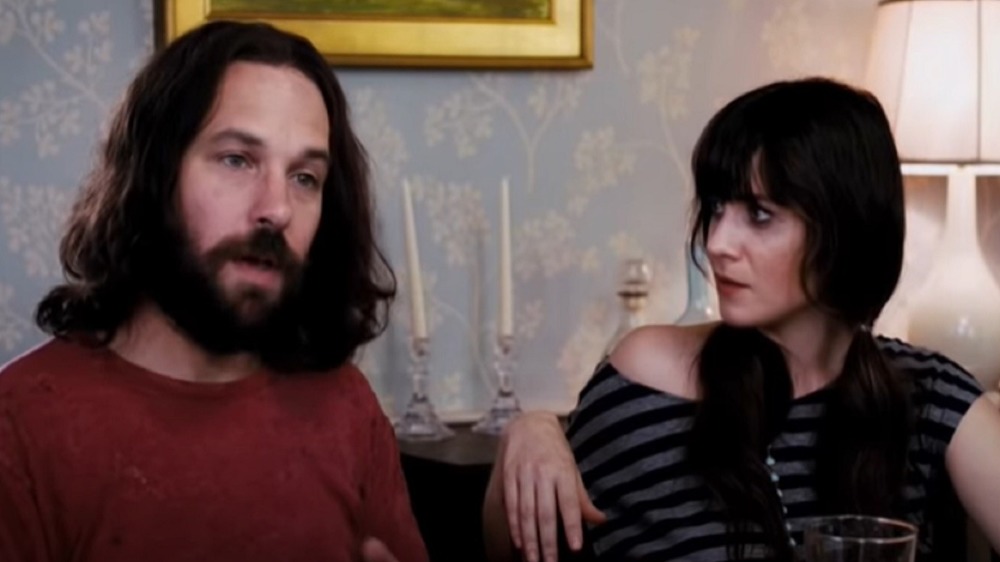 The Weinstein Company
Paul Rudd is a walking, talking example of Murphy's law in 2011's aptly-titled comedy Our Idiot Brother. Rudd stars as Ned, a happy-go-lucky guy who is so gullible and dim that a policeman manages to trick him into selling him drugs while the officer is in full uniform. After Ned serves his jail time, he's kicked off his farm by his girlfriend Janet (Kathryn Hahn) — who even claims custody of his beloved dog Willie Nelson — and he has to couch surf at the homes of his three sisters, Miranda (Elizabeth Banks), Natalie (Zooey Deschanel), and Liz (Emily Mortimer).
The problem is that Ned is so dense that his mouth causes trouble for him wherever he goes — especially when it comes to his sisters. And no one, not even his kid nephew, is safe from the fallout. But Ned's buffoonery might also be exposing some flaws that are actually already there. As his family struggles to deal with his particular brand of chaos, they learn some important lessons about their own naivete, too. Be sure to catch this sweet, charming comedy when it hits on February 26.
No Escape - February 26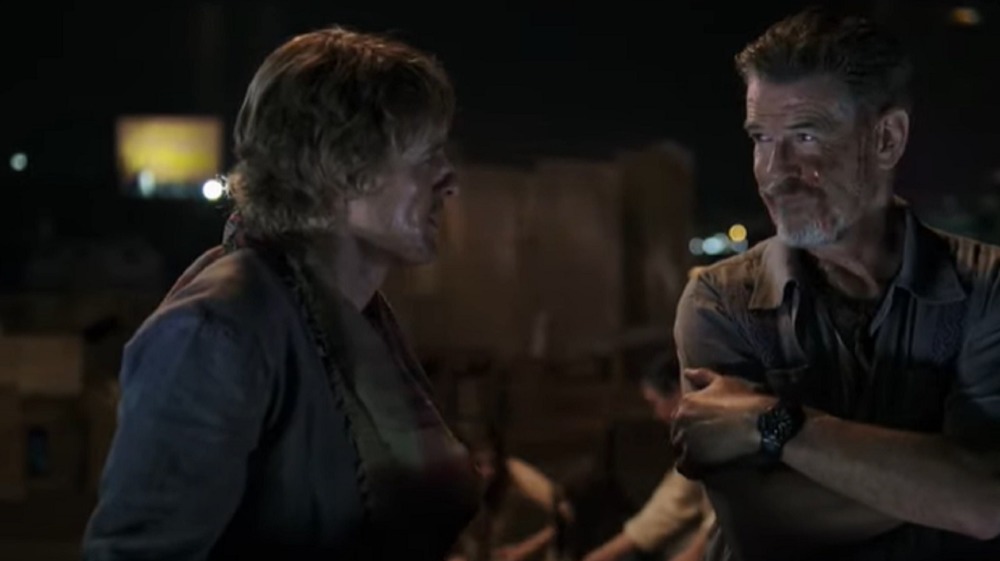 The Weinstein Company
Ordinarily, a family's move to a lush new locale to pursue a promising new promotion would be a dream come true. But in the 2015 action-thriller No Escape, it becomes an absolute nightmare. Owen Wilson stars in the film as Jack Dwyer, a corporate executive who relocates with his wife Annie (Lake Bell) and daughters Lucy (Sterling Jerins) and Beeze (Claire) after his company acquires a new water systems contract with a developing nation.
At first, they're optimistic about this new start, but things quickly fall apart when their hotel is stormed by ruthless militiamen who have staged a coup d'état against their prime minister and seek revenge against everyone associated with Jack's company. Jack's family gets an unexpected protector in Pierce Brosnan's British operative character Hammond, but as the number of armed insurgents swell, the family's chances of escape seem next to nil. Will they make it to safety? Find out when No Escape hits on February 26.