Here's How You Can Watch All Of The Twilight Movies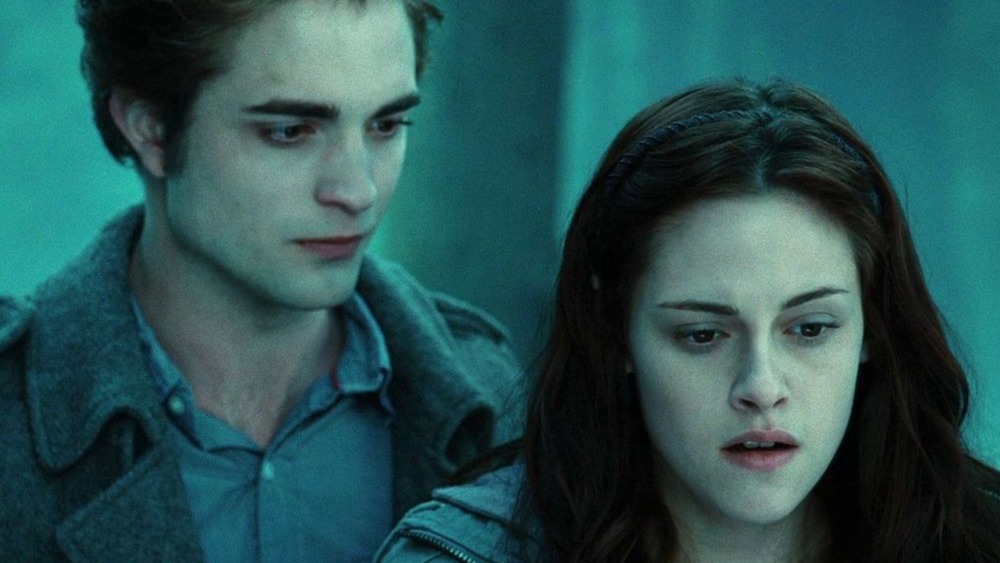 Summit Entertainment
Look, sometimes you just need some sparkly, brooding vampires to sweep you off of your feet and take you far, far away from reality. And when that time comes, you're going to want to stream all of the Twilight movies without having to bounce between five different services.
Bella Swan and Edward Cullen's love story has been captivating readers and moviegoers for over a decade now (no, we can't believe it's been that long either), and with the release of Midnight Sun, a new book from Edward's point of view in the saga in 2020, the Twilight franchise is showing no signs of waning — even though the actors have moved on to other projects.
For her part, Kristen Stewart has been starring in blockbusters like Charlie's Angels and Hulu's popular Happiest Season, while Robert Pattinson is preparing to take on the role of Batman. But for a certain generation of fans, the two stars will always be Bella and Edward, and there's nothing quite like revisiting Forks, Washington when you need a quick dose of nostalgia.
Frustratingly, the Twilight movies have yet to find a permanent home in the vast streaming landscape, and instead, the films bounce around from streamer to streamer. This also means Twihards have to face long stretches where the movies aren't streaming anywhere at all.
Where is the Twilight Saga currently streaming?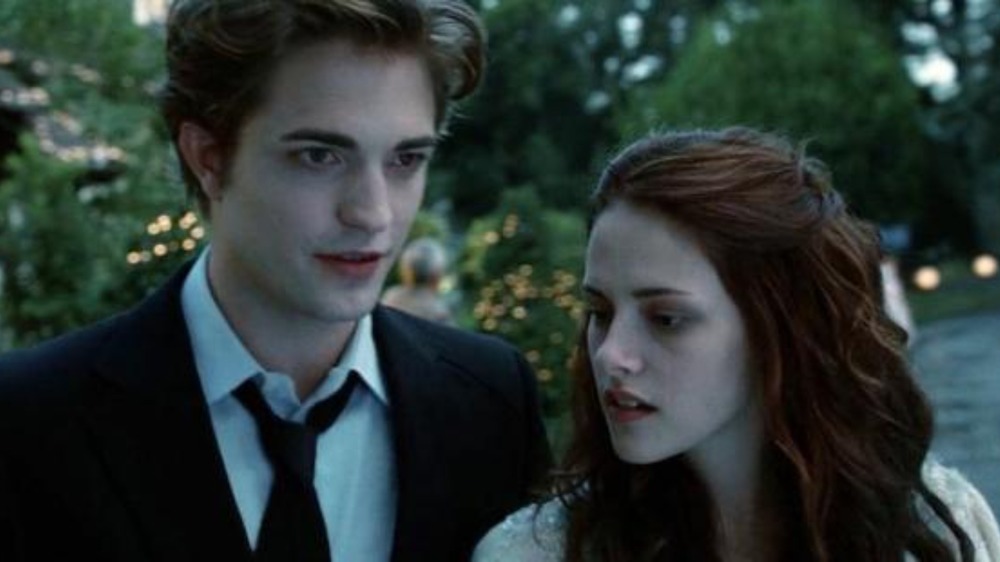 Summit Entertainment
Previously, all five Twilight movies — Twilight, The Twilight Saga: New Moon, The Twilight Saga: Eclipse, and The Twilight Saga: Breaking Dawn, pt. 1 and 2 — were streaming on Hulu, but they left the streamer in late 2020. Since then, Bella and Edward shippers have had to wait for TV marathons or resort to pulling out their DVDs to rewatch the films, but as of January 1, 2021, the Twilight streaming drought is over.
Showtime is kicking off the new year by adding the entire franchise to its streaming library for your viewing pleasure. And in this new age of streaming, you no longer need a cable subscription to subscribe to the premium channel. Currently, you can sign up for a Showtime subscription for $8.99/month (and the first 30 days are free). Additionally, you can subscribe to the premium channel via Hulu, Apple TV+, or Amazon Video if you prefer to keep your streaming localized to one app.
The only downside is that due to the tricky nature of licensing agreements, it's unclear how long the Twilight Saga will be available on Showtime, so if you frequently rewatch the films, then you may want to purchase digital copies. However, everyone else can rest easy knowing that much like Bella and Edward's love, demand for the movies never dies — which means once the franchise leaves Showtime it will almost certainly end up on another streamer in due time.