Netflix's The Sandman Scores Game Of Thrones, Star Wars Actress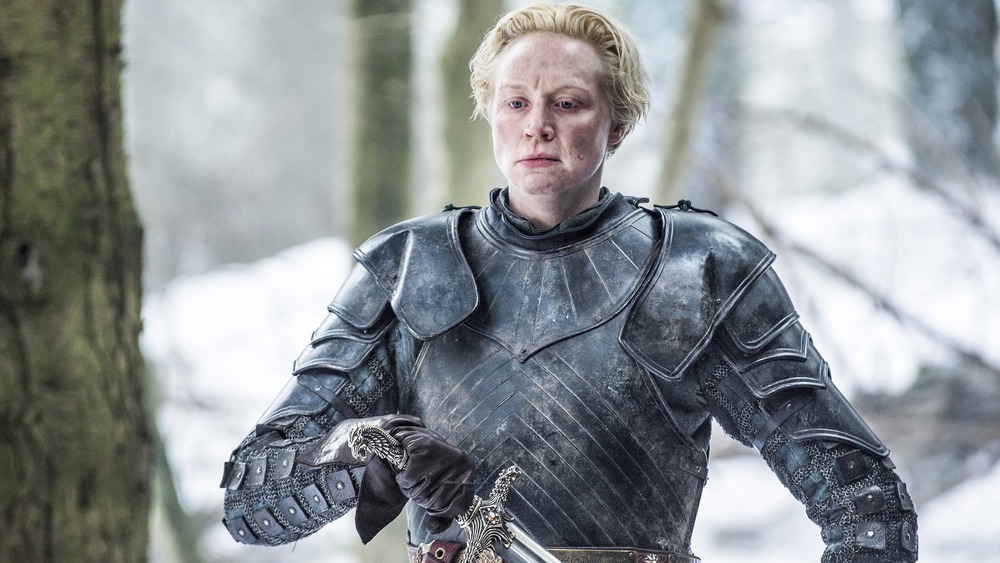 HBO
After years of gestation and a series of false starts, an adaptation of the beloved Neil Gaiman graphic novel series, The Sandman, appears to finally be moving forward. And if the recent casting report from DiscussingFilm is true, the Netflix venture has brought Game of Thrones fan favorite and Star Wars alum Gwendoline Christie on board, though which character she'd portray is currently unknown.
If you're having trouble placing Christie by name, you'll certainly know her face, as her Game of Thrones character, Brienne of Tarth, became a regular player in the epic narrative of the award-winning HBO fantasy series. In fact, after making an auspicious appearance early in the show's second season, Christie's sword-wielding badass Brienne became a key figure in several of the series' storylines, and eventually proved herself, arguably, the most noble of all the Game of Thrones characters — a fact which eventually earned her knighthood in one of the final season's most memorable moments.
Likewise, Christie stole several scenes in the recent Star Wars trilogy as the iron-fisted stormtrooper leader, Captain Phasma — without ever showing her face. With her Game of Thrones and Star Wars days now officially behind her, it seems Christie is far from done with the science fiction or fantasy genres and whomever she's playing in Netflix's The Sandman, we're fully on board with her joining the project.
As it happens, it won't be the first time Christie has worked on a Gaiman project, having recently voiced a character in the BBC Radio adaptation of the author's The Sleeper and the Spindle. With casting starting to take shape — and Gaiman focused on seeing his wild tale of a magical being's quest to recover several lost objects of power come to fruition — it appears The Sandman's fervid fandom might soon be seeing their favorite graphic novel characters streaming rather than dreaming.
Who could Gwendoline Christie play in The Sandman adaptaiton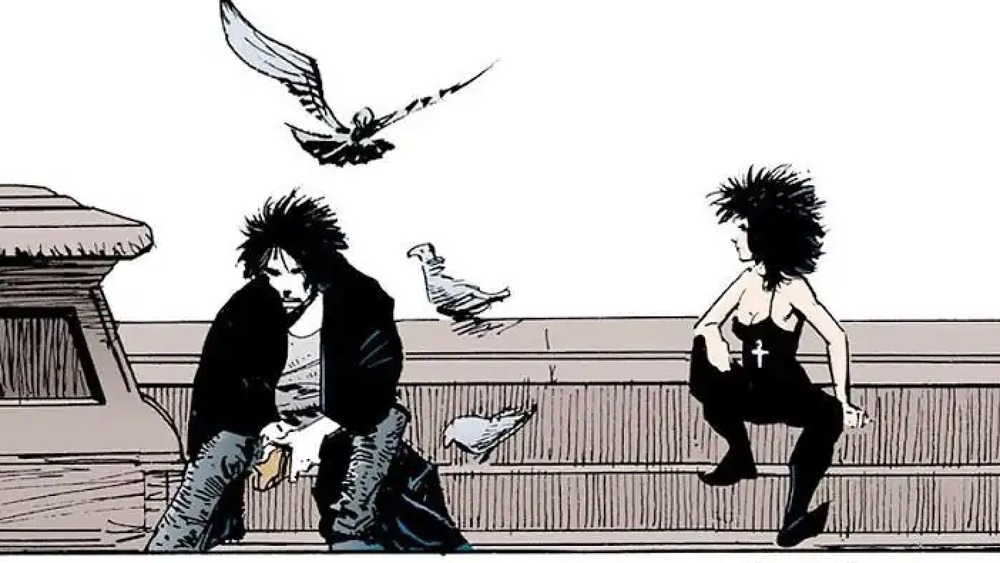 DC Comics/Mike Dringenberg
Gwendoline Christie will be joining Tom Sturridge (who's playing the central character Dream/Morpheus) in Netflix's The Sandman. While we don't yet know which character Christie will be playing, traditional wisdom would point to one of the books' primary Endless femmes Death or Desire. And as neither of those characters have been cast, Christie could well be portraying either. 
Based on appearance alone, Death would probably be the harder sell for Christie. Famously inspired by the late-great Goth queen Cinamon Hadley, the character was a bit revolutionary when The Sandman was released, as it was one of the first depictions of Death that wasn't a skeletal being shrouded in a cloak, instead appearing as a waifish, young woman with gothy punk rock flair. While Christie could certainly carry the attitude, her impressive, amazonian figure might not fit with how the character has thus far been conceptualized.  
Assuming Christie is not The Sandman's Death, she may indeed be appearing as Desire, whose androgyny might better suit the actor's physicality and overall screen presence. More than that, it would be an absolute delight to see Christie breathing playful life into the fickle, antagonistic, often self-serving shenanigans Desire typically brings to The Sandman narrative. 
But if you'll allow us to do a little, ahem, devil's advocating here, we can't help but think Christie would absolutely slay as The Sandman's infamously pretty, blonde baddie, Lucifer Morningstar. The character was, of course, penned as a male in Gaiman's original books, as he has been in the television series Lucifer, which is also a Netflix production these days. But to be completely frank, the thought of an immaculately-suited Christie delivering Lucifer's lines from The Sandman is frighteningly intriguing — and Gaiman may be game for such out-of-the-box casting. Here's hoping that casting twist soon becomes a reality.