The Two Netflix Shows That We Could See Unite Under The Sandman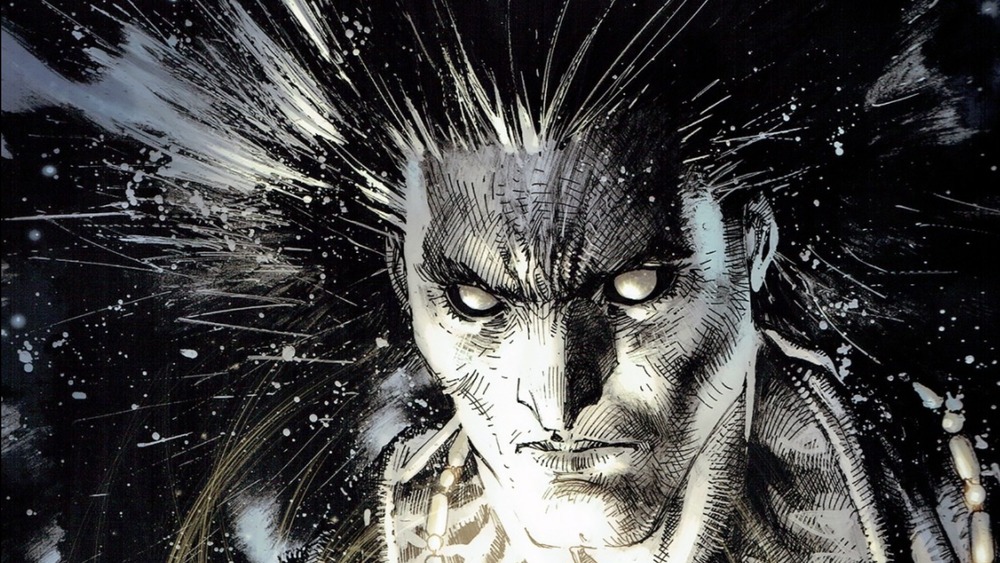 Jim Lee/Vertigo Comics
In June of 2019, it was announced that Netflix was well on its way to giving comic book enthusiasts what they have been craving for thirty years: an adaptation of Neil Gaiman's Sandman series, done up with production value and everything. The series comes with a bonafide pedigree: Allan Heinberg, who wrote 2017's Wonder Woman and Marvel's highly lauded Young Avengers series, is developing the show, with Gaiman on board to co-executive produce.
Unfortunately, that's about as much as anyone knows. Despite tweets from Gaiman stating that the series had begun shooting in October of 2020 following pandemic-related delays, production details have been scarce in the press. No official announcements regarding The Sandman's cast have been made, and set photos have yet to leak. Impatient fans have been left to speculate about what the highly anticipated show has in store.
And speculate they do. There's a lot of story for Sandman to play with, especially when taking into account the fact that the entire series, despite its deeply weird, high-concept tone, is actually a part of the DC universe. Yes, Dream exists in the same continuity as Condiment King and Kite Man. Scattered appearances by Martian Manhunter, Batman, John Constantine, and Clark Kent can be found in the original comics, opening the door for plenty of potential crossovers in the streaming series. More specifically, there's a pair of beloved Netflix adaptations that you might not have realized came from the pages of comic books, either of which would slot nicely into the Sandman universe.
Lucifer and Locke & Key could fill out the Sandman universe
Fox/Netflix
First off, the easy answer: Lucifer. Three seasons in, the cult Fox series was given the axe before being resuscitated by Netflix for seasons four through six. The show, which follows the actual devil during his escapades on Earth after becoming bored with life in Hell, isn't just based on a DC comic. It's actually based on a DC comic created by Sandman mastermind Neil Gaiman, with a series protagonist who first appeared in The Sandman issue 4. He's even had a taste of that old crossover magic before, appearing in 2019's Crisis on Infinite Earths television event.
Meanwhile, in the world of supernatural horror, there's Netflix's Locke & Key, which premiered in February of 2020 before swiftly being renewed for a second and third season. Equal parts Stranger Things and A Series of Unfortunate Events, the show is an adaptation of the IDW comic of the same name. While it might not have been an obvious first-round pick for a Sandman crossover before, an upcoming comic book event titled Locke & Key: Hell and Gone is set to bring the Locke children into contact with the tripped-out universe of Dream and friends in a promising combination of the weird and the weirder. That series of stories is due to hit shelves in February of 2021, according to CBR.
Of course, any potential Netflix crossovers would probably need DC's go ahead, which might be tricky given WarnerMedia's recent push toward more HBO Max offerings. Still, a universe shared by the streaming service's most peculiar comic book characters is an enticing prospect.