Why Hollywood Won't Cast Sarah Michelle Gellar Anymore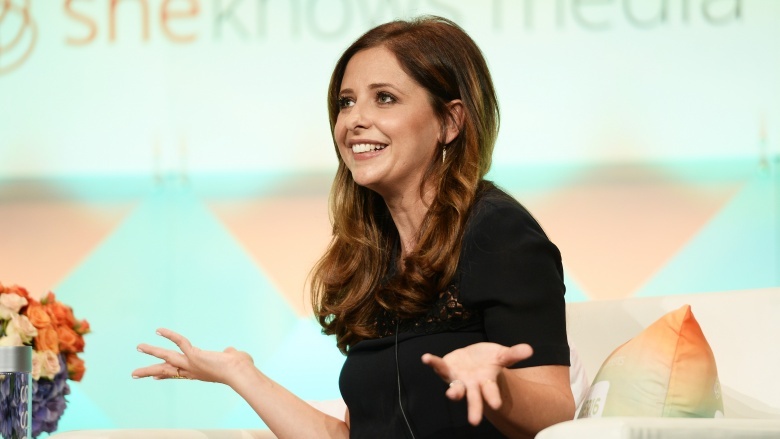 In a word, Sarah Michelle Gellar slays. Well, at least she used to. It's true, the onetime Buffy the Vampire Slayer was on a roll in the late '90s. From getting her start on Joss Whedon's teen dramadey about butt-kicking kids taking on the hordes of Hell, to her silver screen dalliance with love and lust in Cruel Intentions, Gellar has been a pop-culture mainstay for a few decades now. She even got in on the ground floor of two horror franchises in the form of The Grudge and I Know What You Did Last Summer. Simply put, Gellar was the go-to girl if movie execs wanted to see some green. But despite having such a hot start in the final decade of the 20th century, lately her career seems to have sputtered out. She was once in command of both the big and small screens, but nowadays her most consistent work seems to be within the world of TV animation voice-overs. Why has she had so much trouble maintaining the spotlight? 
She kind of got pigeonholed early on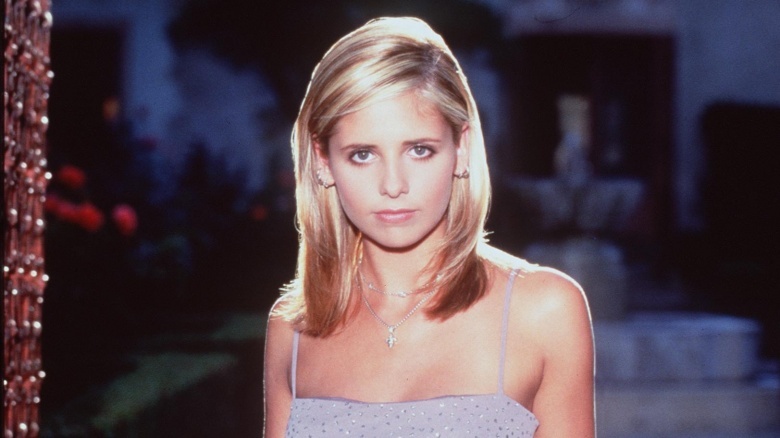 Gellar might have gotten her start on the soap operas Swans Crossing and All My Children, but what really got her name out there was the fact that just as she stepped into the title role in TV's Buffy the Vampire Slayer, she appeared in the teen thrillers I Know What You Did Last Summer and Scream 2. Whether or not she was hoping for household name status through the horror genre, that's what initially put her on the mainstream radar, and she stuck with it for subsequent efforts like The Grudge and The Return. Even arguably her most memorable role, as Kathryn Merteuil in the 1999 hit Cruel Intentions, came in a suspense film, and her work in the live-action Scooby-Doo flicks has (admittedly cheesy) horror overtones.
Many of her films haven't done so well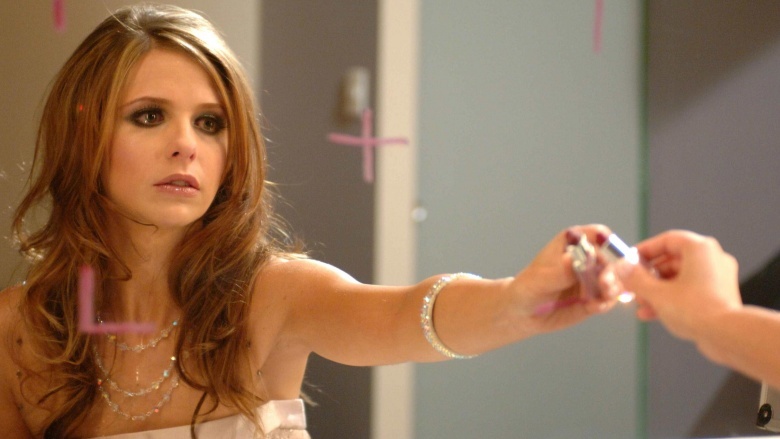 Gellar gained instant popularity thanks to Buffy, but consistent hits proved hard to come by. Her supernatural rom-com Simply Irresistible was a flat-out flop, and few saw (or probably even heard about) her work in projects like Harvard Man, Southland Tales, and Veronika Decides to Die. She's proven she can put bottoms in seats when someone's chasing her with a knife or haunting her hair in the shower, but viewers just haven't shown up to check out her other offerings.
Gellar's movies have also received almost universal disapproval from critics. Simply Irresistible earned an embarrassing 13% rating on Rotten Tomatoes, and The Return was massacred, too, earning just 16%. Even The Grudge was mostly disliked, and the sequel was even more of a magnet for critical thrashing.
Even her TV shows have struggled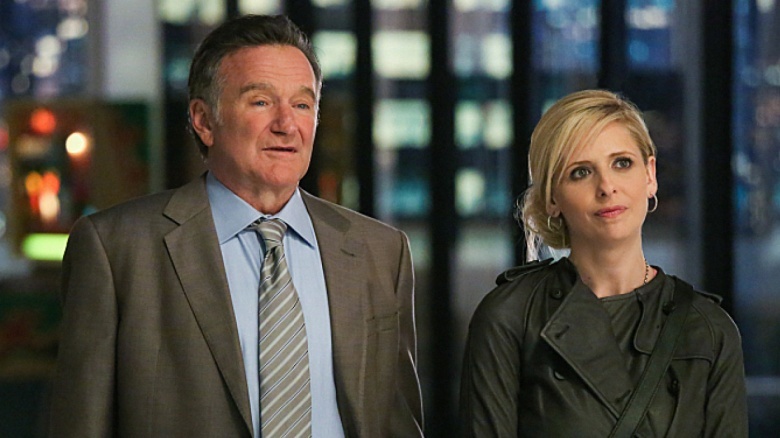 Once Gellar's movie career slowed down, she returned to TV—but despite some interesting projects, she's had two back-to-back flops on the small screen too. Her crime drama Ringer, which featured Gellar as a pair of twins on the run from scary ne'er-do-wellers, bombed with critics and audiences alike and failed to earn a second season. Then her comedy The Crazy Ones, which featured the late, great Robin Williams, didn't leave any lasting impressions; despite some decent ratings, it also got the axe after a single season.
She's kept a super low profile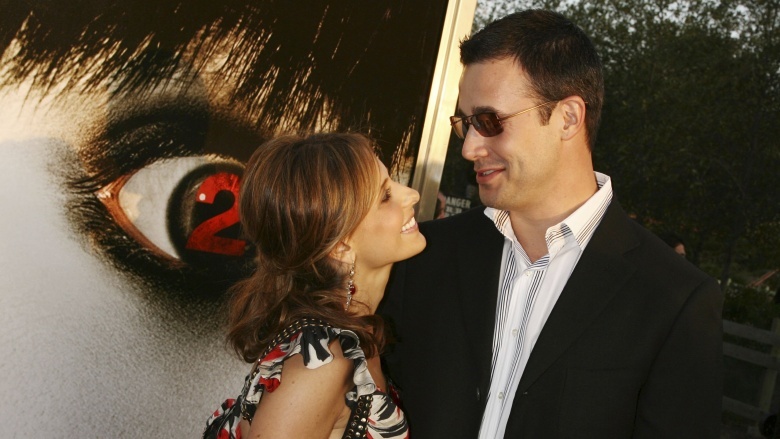 Gellar's personal life has been something of a snooze, which means she's not in the headlines much. Her long-lived marriage to fellow '90s hottie Freddie Prinze Jr. has produced two children and zero drama. Meanwhile, her social media feed oozes with total proud mom gush, like a zillion pics of her kids and snaps of her family's culinary adventures. She's not ruffling any feathers or reading her name in the scandals section of the newspaper—which is fantastic for her personal well-being, but she's not getting the kind of media attention that would earn her headshot top-of-the-pile placement.
She's had a lot of luck behind the mic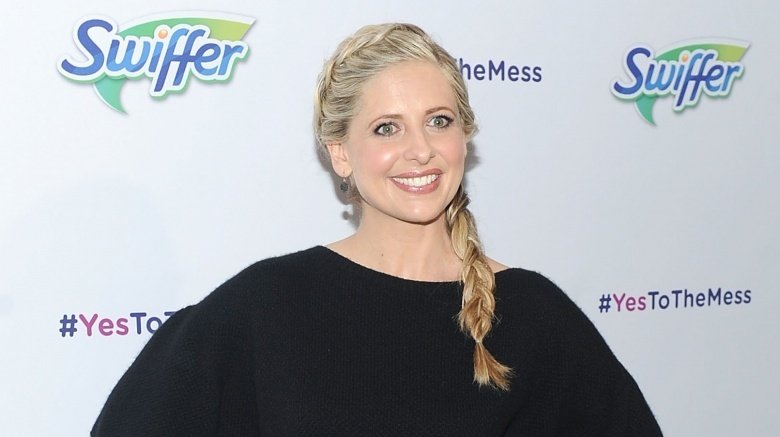 She's got a face for the cameras, no doubt. But post-Buffy, Gellar's had better responses to her voice work than her screen appearances. She's done almost a decade's worth of audio character work for Cartoon Network's Robot Chicken, and you've heard her other places, too, like American Dad!, The Simpsons, and TMNT. Most recently, she and Prinze have tapped into the nerd domain with their voice roles in Star Wars Rebels and seem to be drumming up some solid fanfare as a result of that show.
She's an entrepreneur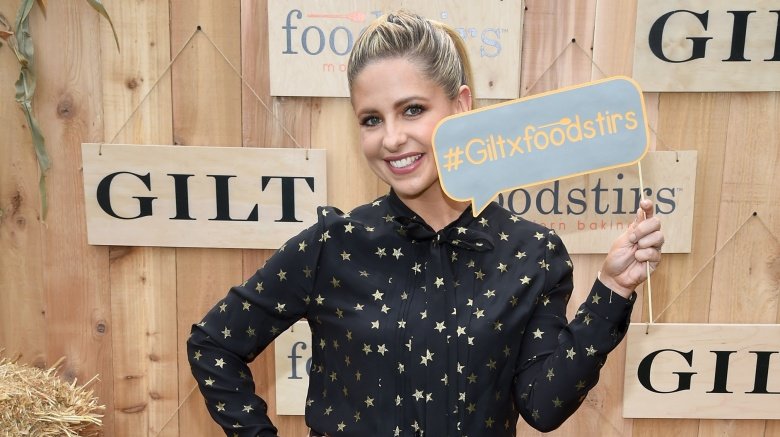 In 2015, Gellar announced the launch of Foodstirs, a "cooking and lifestyle brand" inspired by a baking playdate that made her realize how far boxed mixes had strayed from basic ingredients. "I thought baking included butter, sugar and water and I couldn't even pronounce half the ingredients in these mixes," she told People. "So we did some research and made our own from scratch."
Foodstirs rolled out a product line that includes a monthly subscription service for kid-friendly baking kits, and the company celebrated its first anniversary in the fall of 2016 with a special event that coincided with the rollout of an exclusive cupcake kit sold through Gilt. "I believe the modern consumer not only wants transparency in their food products, but they want their voices to be heard," she told the Houston Business Journal. "With Foodstirs they get all of that."
It's not over yet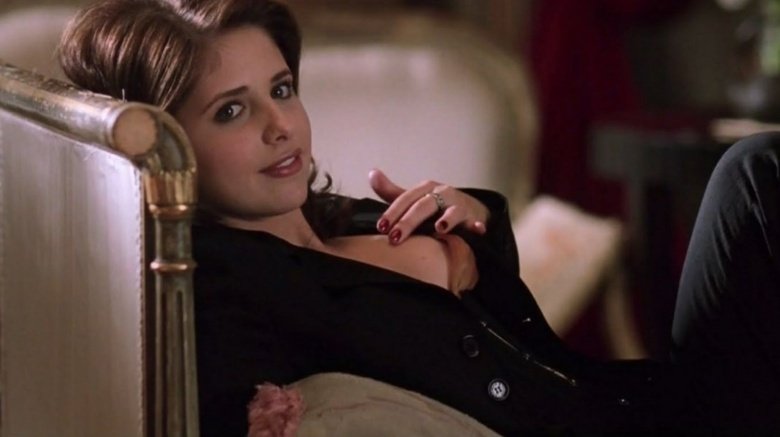 One thing that could turn this all around is if the Cruel Intentions TV sequel finally takes flight. Audiences nostalgic for the deviance of Kathryn Merteuil might respond to her reprisal of the role so many years later, if and when the show ever finds its way. It wasn't mentioned on the fall 2016 order sheets for any networks, but Gellar said the delays were only due to the fact that they wanted to get it right. "The road is taking a little longer than normal," she said. "We have to do it right. It's a naughty show and we have to pay homage to what it is." Considering that the show could mark a career turnaround for Gellar by reminding everyone why they loved her in the first place, she's totally correct—they really do need to get it right.