Twister 2: Will We Ever See A Sequel?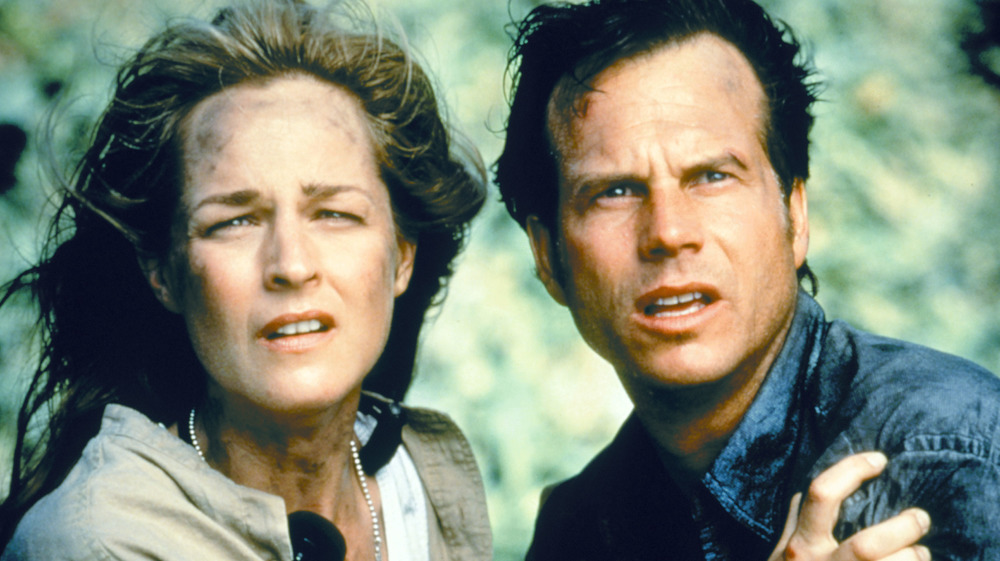 Warner Bros./Universal Pictures
When Twister came crashing into theaters in 1996, it blew apart box office expectations. The disaster adventure executive produced by Steven Spielberg, and starring Bill Paxton, Helen Hunt, Bill Paxton, Cary Elwes, Phillip Seymour Hoffman, and Jami Gertz, made nearly six times its production budget, bringing in nearly 500 million worldwide (via The Numbers). The thriller-meets-romance was so popular among movie-goers that it became the second highest-grossing film of that year, behind Independence Day. 
The thrilling epic about a university professor, Hunt's Dr. Jo Harding, and her estranged husband Bill, played by Paxton, reteaming in the middle of an epidemic of Oklahoma twisters to finish their work on an advanced device for gathering tornado data accumulated a massive following looking for a sequel. Twenty-five years after its release — and following the franchise success of fellow 90s hits like Mission Impossible and Jurassic Park — the calls to see more of those advanced storm chasers, their romance, and harrowing work have drummed on.  
Unfortunately, Universal never commissioned a sequel following its initial release. Instead, tributes to the hit — including a Twister museum, a Universal Studios Florida theme park ride, a Sega pinball machine, and more — popped up to give fans more of the escapist entertainment that critics may have pilloried for its mistakes, but that they themselves loved. 
Calls for a sequel most recently resurged following the film's addition to the Netflix library in June 2020. Still, despite fan interest and the existence of decades-later follow-ups to films like Tron and Top Gun, there are currently no plans for an actual Twister sequel. (Don't be fooled by that archival-footage-driven Twister 2: The Terror Continues movie, which is not at all related to the original film.)  And even if there were, there are two big reasons why it likely wouldn't — and shouldn't — happen. 
A Twister sequel might not be possible but the universe isn't dead yet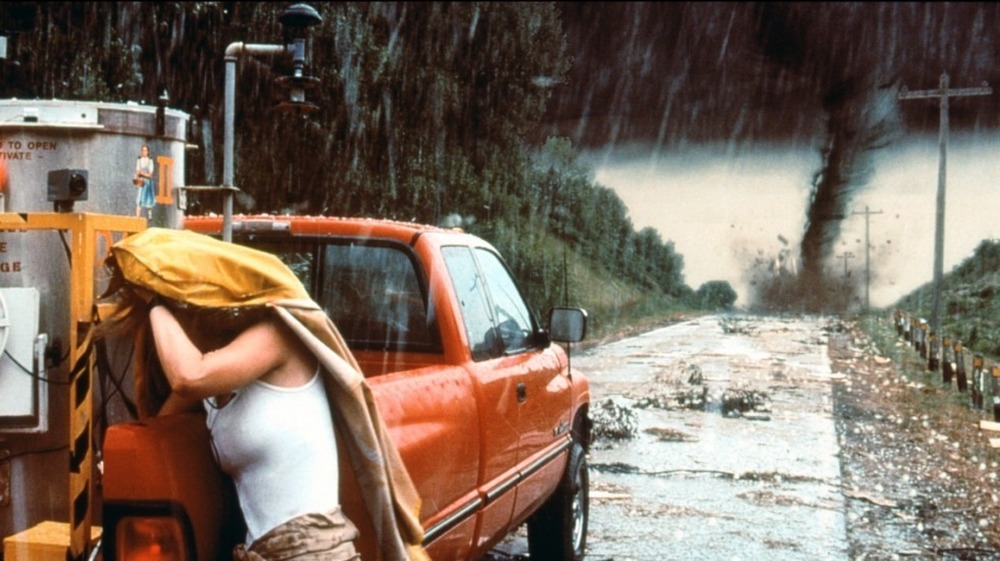 Warner Bros./Universal Pictures
Nominated for both the Razzies and the Oscars, Twister was a one-of-a-kind team-up driven not just by its outrageous action sequences but its cast chemistry. This means any attempt to give the original Twister a sequel would mean that the cast, or at least most of its key players, would need to return. Sadly, that's now impossible as two of Twister's biggest stars have passed on. Academy Award winner Phillip Seymour Hoffman, who portrayed chase team member Dustin "Dusty" Davis, died in 2014 at 46, while Big Love and Apollo 13 star Bill Paxton passed away at 61 in 2017. Without them, particularly Paxton, a sequel wouldn't be the same. 
But Twister fans still have something to be excited for. Although a sequel will likely never happen at this point, just a month after the film's 25th release date anniversary, Universal announced that a Twister reboot was in the works. Still in early development, there's no clear idea of when the movie will hit theaters — and it may be a while considering all the 2020 movie delays — but Top Gun: Maverick's Joseph Kosinski is in talks to direct the reboot, which could potentially feature appearances from original stars like Hunt and Elwes. As there is currently no cast attached or story plot announced, fans will have to wait to see how a new tornado pandemic blows over Hollywood.