Bill Paxton, Twister And Titanic Actor, Dead At 61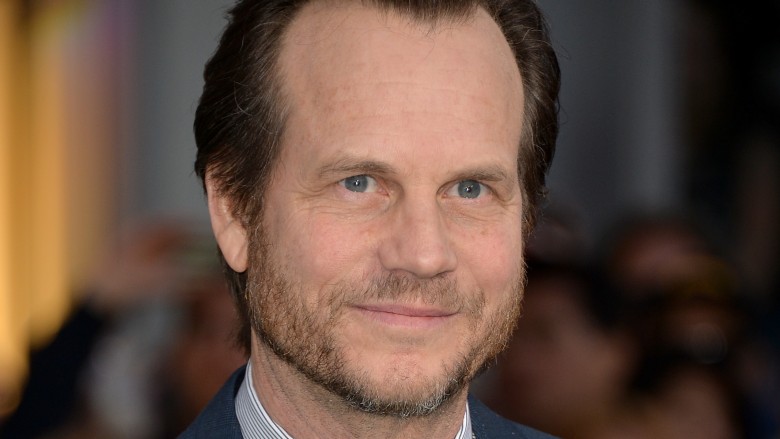 Getty Images
Bill Paxton, the veteran actor who appeared in Aliens, Twister, and Titanic, died Saturday (Feb. 25) following complications from surgery. He was 61.
Though an official cause of death has not yet been confirmed, TMZ reports that Paxton suffered a fatal stroke after heart surgery. A representative for his family gave Rolling Stone the following statement: "A loving husband and father, Bill began his career in Hollywood working on films in the art department and went on to have an illustrious career spanning four decades as a beloved and prolific actor and filmmaker. Bill's passion for the arts was felt by all who knew him, and his warmth and tireless energy were undeniable. We ask to please respect the family's wish for privacy as they mourn the loss of their adored husband and father."
Born in Fort Worth, Texas in 1955, Paxton started out as a filmmaker before appearing in a string of movies in the '80s with small but memorable roles in Stripes, Commando, Weird Science, and The Terminator. He quickly became a favorite of director James Cameron, who went on to cast him in Aliens, True Lies, Titanic, and the documentary Ghosts in the Abyss.
Paxton also became something of a sci-fi icon: he's the only actor to play characters killed by a Terminator, Predator, and Xenomorph from the Alien series.
He transitioned into a leading man with a starring role in Twister, then went on to star in movies like A Simple Plan, the Spy Kids series, and Frailty, which he also directed. He also starred as a modern-day polygamist in the HBO drama Big Love, which brought him three Golden Globe nominations, and was nominated for an Emmy for his leading role in the miniseries Hatfields & McCoys. At the time of his death, he was starring the CBS reboot of Training Day.
Many of Paxton's peers have taken to social media to pay their respects.



Bill Paxton was, simply, a wonderful man. A wonderful man... Hanx.


— Tom Hanks (@tomhanks) February 26, 2017



Bill Paxton could play any role, but he was best at being Bill – a great human being with a huge heart. My thoughts are with his family.


— Arnold (@Schwarzenegger) February 26, 2017



Some of my favorite memories are of floating around in a tiny vessel with big hearted,hilarious,brilliant Bill Paxton. Sad day.


— Kevin Bacon (@kevinbacon) February 26, 2017