Here's How You Can Watch Every Nightmare On Elm Street Movie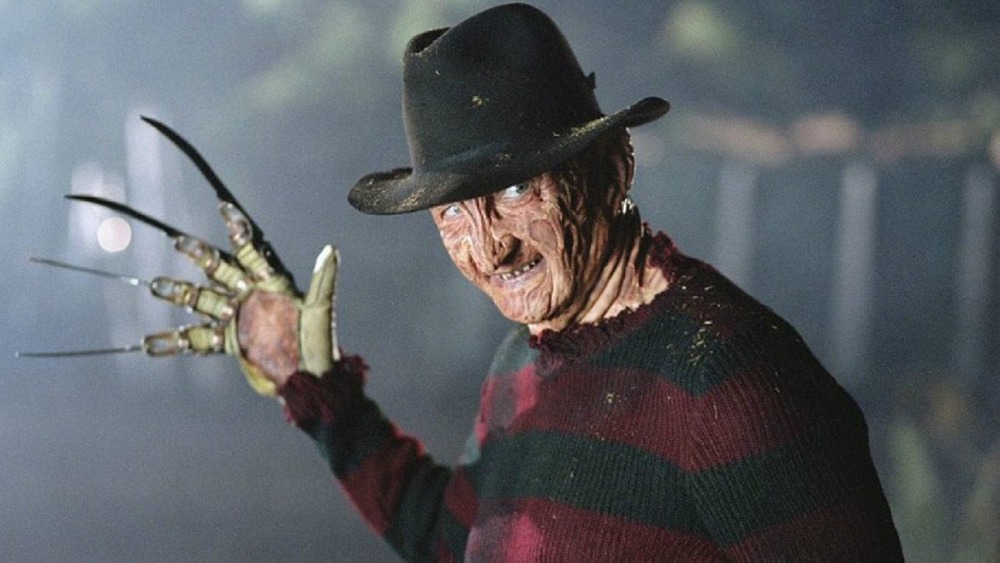 New Line Cinema
The Nightmare on Elm Street series has a special place in the hearts of horror aficionados. The brainchild of the late, great Wes Craven, the series launched with 1984's A Nightmare on Elm Street, well into the deluge of slasher flicks that dominated multiplexes in the eighties. The film set itself apart from your average gorefest, though, in two important ways: First, with its surreal, claustrophobic atmosphere, in which the lines between dreams and reality became increasingly blurred, and second, with the sinister presence of its villain, Freddy Krueger (Robert Englund). The fedora-sporting fiend who stalks hapless teenagers in their dreams with his glove of many razor-sharp knives has become just as much of a cultural icon as his contemporaries, the hockey-masked Jason Voorhees and the Shatner-faced Michael Myers, and it's safe to say he's always had more personality than both of those two hulking goons put together. 
Since you're reading this, we're guessing you're in the mood to screen your very own Freddy Fest — so we suggest you pay a visit to HBO Max.
HBO Max has most of the Nightmare movies ... with one shocking exception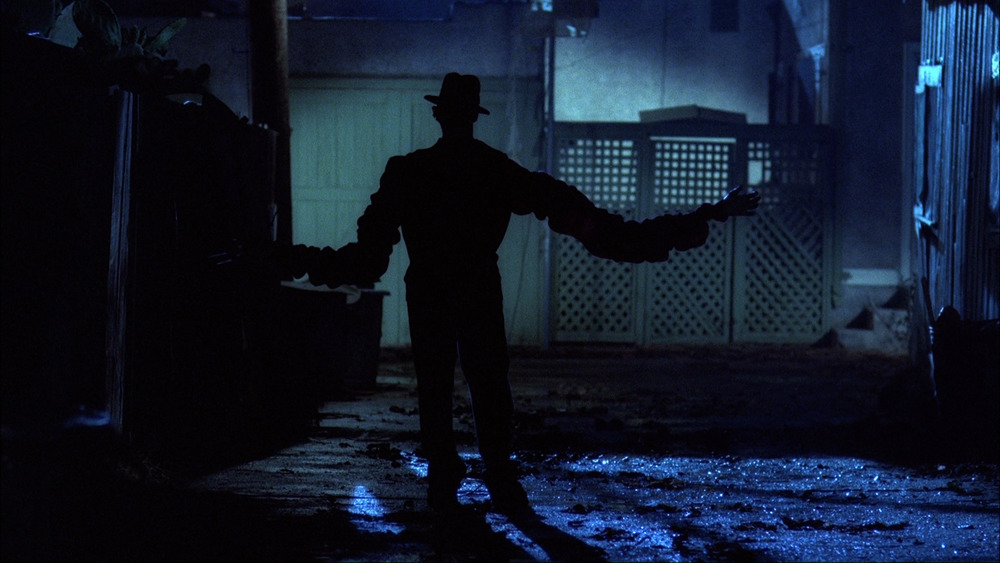 New Line Cinema
On HBO Max, you'll find Craven's original 1984 classic, along with nearly every other flick in the series. 
There's 1985's A Nightmare on Elm Street 2: Freddy's Revenge, a trippy, weird, and (in our humble opinion) underrated sequel. There's also 1988's A Nightmare on Elm Street 4: The Dream Master, which features some of the most inventive, bizarre kills in a series full of them. Don't forget 1989's A Nightmare on Elm Street 5: The Dream Child, which dives deeper into Freddy's backstory, and 1991's Freddy's Dead: The Final Nightmare, which brought the main series to a close in somewhat underwhelming fashion. HBO Max also carries Wes Craven's New Nightmare, for which the horror maestro returned with an interesting meta take on the franchise which foreshadowed his self-referential 1996 classic Scream. Finally, there's Freddy vs. Jason, which saw Krueger and Voorhees face off in a completely bonkers clash of the slasher titans.
Oh, and there's also the inexcusably lackluster 2010 remake of the original Nightmare, if you're ... into that kind of thing.
However, there is one key movie missing from the HBO Max lineup.
Head over to Amazon Prime to catch the Dream Warriors
New Line Cinema
You've probably noticed a glaring omission in the above list. 1987's A Nightmare on Elm Street 3: Dream Warriors is, as of this writing, inexplicably absent from the HBO Max catalog, and as we're sure you know, no self-respecting Freddy Fest organizer would exclude that totally bananas, wildly entertaining entry. It follows a band of institutionalized teens led by Kristen Parker (Patricia Arquette), who come together to learn to fight Freddy on his home turf — that is, in the dream world — with the help of the first flick's protagonist, Nancy Thompson (Heather Langenkamp). It was in this movie that the Fredster really started to develop his knack for well-timed one-liners, and the flick's whole aesthetic is pure late eighties — with plenty of action elements, some truly weird kills, gratuitous nudity, and a kickass theme song by hair metal mainstays Dokken.
To fill in this gap, you'll have to pay a visit to Amazon Prime, where Dream Warriors can be rented for a mere $2.99. Heck, while you're there, you can even beef up your festival by renting Never Sleep Again: The Elm Street Legacy, a super-entertaining 2010 doc narrated by Langenkamp and featuring interviews with Craven, Englund, producer Robert Shaye (who was instrumental in getting the first flick made), and many more. (Yes, even Dokken make an appearance.) It's a slightly pricier rental at $3.99 — but with a run time approaching four hours, it's a lot of bang for your buck.
So, go ahead: fire up the old streaming device, build yourself a fort out of couch cushions, pop up a giant tub of popcorn, and get ready for Freddy. Oh, and one more thing — you might want to brew yourself a nice, strong pot of coffee while you're at it.