How Nightmare On Elm Street Changed Robert Englund's Life Forever - Exclusive
Robert Englund is synonymous with Freddy Krueger — the two go hand in razor-bladed hand. Indeed, the 72-year-old actor has made a major name for himself by playing the disfigured murderer who haunts dreams in the Nightmare on Elm Street franchise. His career has spanned four decades and dozens upon dozens of films, including eight playing Freddy.
Before landing the iconic role in the 1984 original, Englund was best known for portraying an affable alien invader on the hit made-for-TV franchise V. While on hiatus from that series, the actor auditioned for director Wes Craven's A Nightmare on Elm Street, which happened to be the only project that fit into his schedule at the time. That "happy accident," as Englund calls it, made him an internationally known actor overnight. And the rest, as they say, is horror movie history.
In an exclusive interview with Looper, Englund discussed his global success and what Freddy Krueger means to fans around the world, revealing in the process how the Nightmare on Elm Street franchise changed his life forever.
The international language of Freddy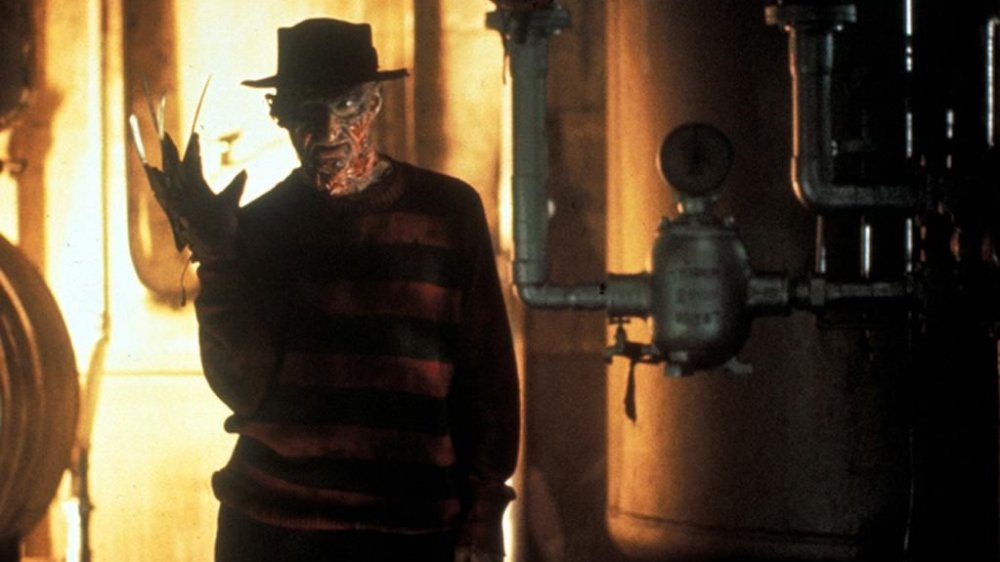 Playing Freddy is a role that literally opened up a whole new world for Englund. "I started working abroad," he says. "I've done about a dozen movies in Europe. I've done movies in Africa and Russia. I've done movies in South America and Mexico. Lots of movies in Canada. And it's all because of the success of Nightmare on Elm Street."
The entire Nightmare on Elm Street franchise has grossed almost half a billion dollars globally, which leads Englund to believe that horror movies speak an international language that other genres can't emulate.
"America's comedy stars don't travel well," he says. "Nobody in Europe knows our big comedy stars, and we don't know their big comedy stars. We know their big action stars, like Jason Statham. We know their big, sexy stars, like Javier Bardem and Penelope Cruz, and they know ours. But we don't know their comedy stars. But horror movie stars? We cross the Atlantic and Pacific better. We're known in Japan and Latin America. And that was the greatest gift that was given to me by the success of my horror franchise."
No matter how much time passes or how many films he does, Englund never takes his fame for granted — and he never passes up the opportunity to own a bit of movie memorabilia from overseas.
"I really like foreign posters, especially the ones where my name is written in Russian or Chinese. I think that's cool," he says. "And some of them are just amazing. There's one from Thailand from A Nightmare on Elm Street 3: Dream Warriors with the Freddy snake, which is a little phallic. He's swallowing [co-star] Patricia Arquette, who's in her Peter Pan Wendy nightgown, arching her back in a combination of terror and pleasure. It's a strange, creepy, weirdly sexual poster. But it's an image of me swallowing an Oscar-winning actress, so I had to have it."
What Freddy Krueger means to fans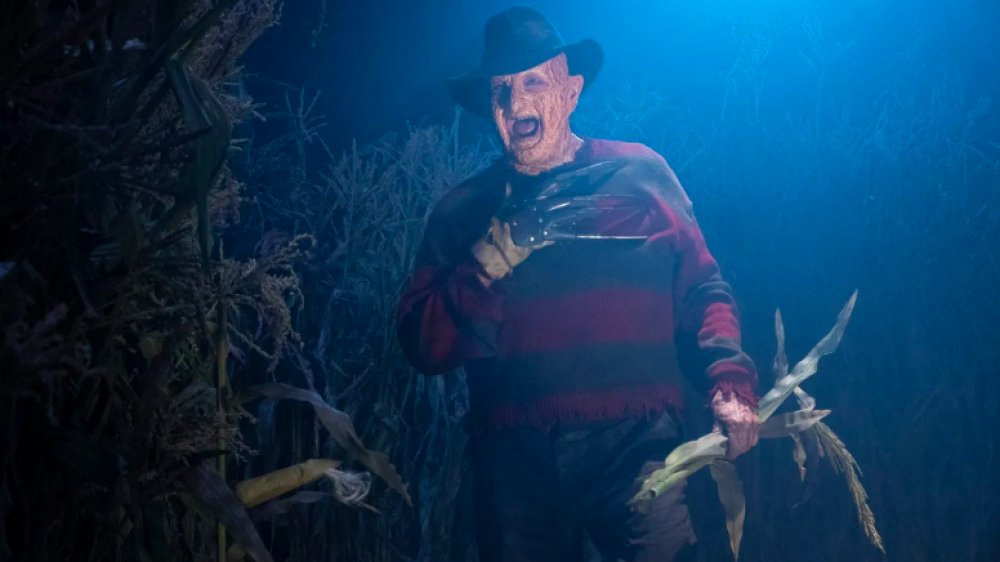 After 2003's Freddy vs. Jason, Englund pretty much hung up the Krueger costume — until he donned the signature scary makeup and striped sweater 15 years later for the hit comedy TV series The Goldbergs in 2018. On the series, the lead character Adam (Sean Giambrone) watches A Nightmare on Elm Street against his mother's (Wendi McLendon-Covey) order, and then proceeds to have a hard time sleeping.
"Over the years, I have been very protective of Freddy, both the character and the franchise," admits Englund. "But Goldbergs creator, Adam Goldberg, sent me the most lovely email I've ever gotten in my life, explaining that the show is a celebration of his memories. And A Nightmare on Elm Street was this great memory he has of the 1980s and an innocence that was still part of America back then. My decision to do The Goldbergs was because I realized that a lot of people who were teenagers in the '80s were now watching the show, and they loved it for those very same reasons. So I thought it would be fun for Freddy to put in an appearance."
The experience left Englund with a renewed sense of what the character means to fans around the world. 
"I've met thousands of fans whose memory of Nightmare on Elm Street is not as a horrible, violent film," he says. "They have great, fond memories of watching it with their moms and dads, and brothers and sisters, after the whole family went out to a video store and chose a movie to watch on the weekend. They stayed home and sent out for pizza. They have these memories of a family experience."