Why you'll never see Freddy vs Jason 2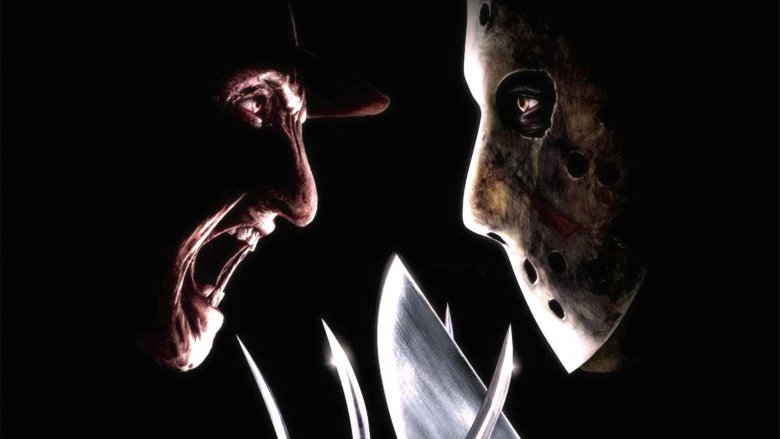 In 2003, Freddy vs. Jason hit the big screen, reigniting two extremely popular horror franchises: A Nightmare on Elm Street and Friday the 13th. The crossover not only made fans' dreams a reality by pitting the powerhouse horror movie monsters Freddy Krueger and Jason Voorhees against each other, it illustrated how fun and profitable it could be to bring these vastly different horror movie worlds together.
Off the success of the film, a sequel almost immediately went into development — and according to reports at the time, the studio contemplated adding yet another classic modern horror movie villain into the mix, with everyone from Halloween's Michael Myers to Hellraiser's Pinhead discussed. Eventually, execs settled on the idea of pitting Freddy and Jason against Evil Dead protagonist Ash Williams.
Having Evil Dead's chainsaw-wielding hero thrown into the mix with Freddy and Jason is the stuff of a horror fan's dreams. As exciting as this concept was, though, Freddy vs. Jason vs. Ash never ended up seeing the light of day. By all accounts, it doesn't seem like fans will ever see these horror icons meet on the big screen — and here are all the reasons why.