How Anna Paquin Really Feels About The True Blood Reboot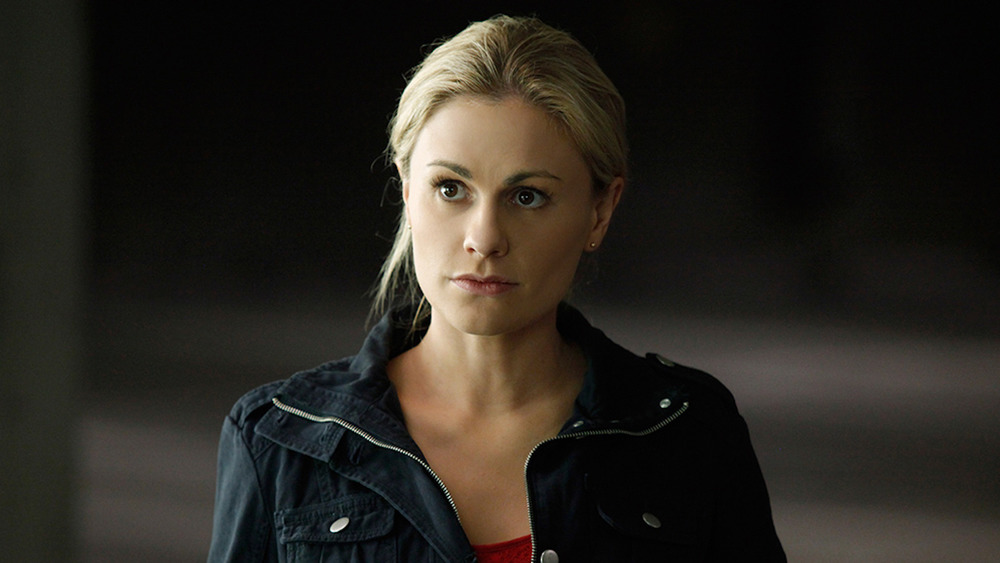 HBO
Throughout its seven-season run on HBO, the steamy, Southern fried vampire melodrama True Blood proved one of the cable titan's most unexpected hits. It also proved one of the networks most divisive with many believing True Blood jumped more sharks in its day than the Fonz himself. 
Whichever side of that conundrum you fall on, there's little question as to whether the series ably fed the appetite of a very specific television demographic. That demographic no doubt had mixed feelings when True Blood aired its shocking series finale back in 2014. Even as many continue to debate whether a True Blood reboot is really necessary so soon after the original series ended, those fans were no doubt elated when news first broke that a revival series is currently in the works from Riverdale and Chilling Adventures of Sabrina mastermind Roberto Aguirre-Sacasa.
News of the reboot immediately prompted questions as to whether True Blood star Anna Paquin or any of her castmates might be returning to Bon Temps, Louisiana, for another round of sexy supernatural shenanigans. Per Paquin's recent comments to Collider, the actor has no idea if she'll be asked to return, yet she's apparently quite optimistic about the reboot and wishes nothing but the best for everyone involved. "I wish them well. I don't know if they need us for anything. Aren't we all too old now?"
Whether she's involved or not, Paquin clearly understands there's ample room for more storytelling in the True Blood universe, and new blood will certainly be on tap for the revival. "It's a fun world. It's a supernatural world with endless possibilities. Of course, there's room to do more and to tell more stories within that universe. We don't own it."
Anna Paquin was as surprised as anyone about the True Blood reboot news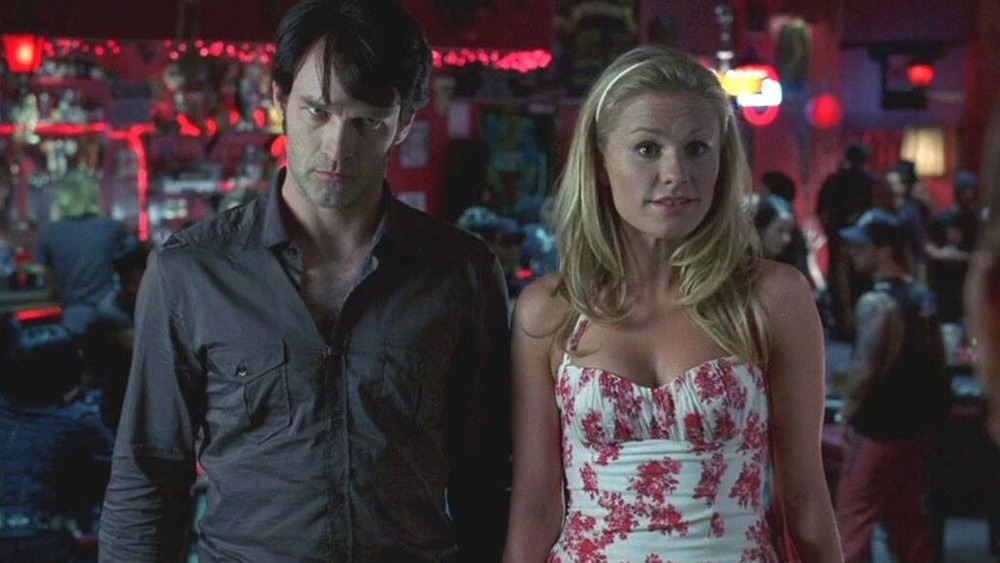 HBO
Nonetheless, the announcement that more True Blood was on the way obviously caught the whole of series' fandom off guard. They weren't the only ones surprised by the news. Turns out, the cast of the original series were just as unaware of the revival. That includes Anna Paquin, who told Collider she'd heard nothing about the reboot prior to the announcement and claimed even the author of the series' source material was unaware. "Charlaine Harris didn't even know it was happening. Everybody's phones were blowing up. Cast and crew, by the way, were like, 'Oh my God, your show is getting picked back up!' and we were all like, 'Huh? What?'"
Still, Paquin said she wasn't entirely blindsided by the news of the revival as we are currently living in the era of sequels and reboots. "We do live in an era of entertainment where the reboot and the sequel have become a currency. So, is it time? I don't know. That's really not my department."
Whether she's involved or not, it clearly won't affect how Paquin feels about her time on the original, or of the people she worked with. "It was some of the best years of my life, but I don't think them continuing to tell those stories or continuing in that world really has anything to do with the thing that we created. That's its own special little entity that was ours and came with a whole family of cast and crew who are still in touch. We had a Cinco de Mayo lockdown Zoom with our cast and crew, and there were 75 people. We actually all are a family who has stayed in touch, and not just the actors. These are our people."