The Underrated Ben Stiller Comedy That's Dominating Hulu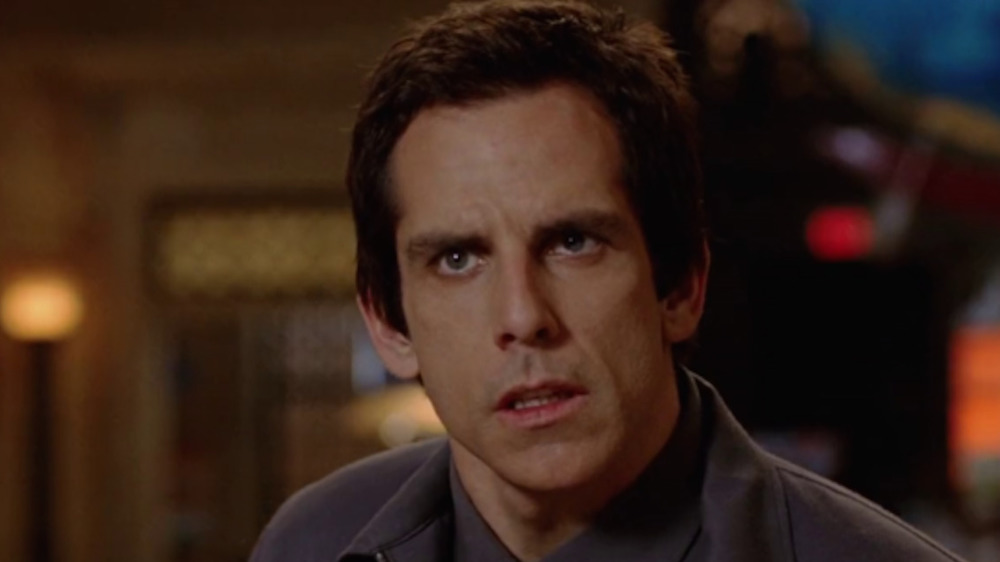 20th Century
For a period of time in the 1990s and early 2000s, it felt like you couldn't go to the movie theater without seeing Ben Stiller pop up on the screen. He appeared in a string of classic comedies, including There's Something About Mary, Meet the Parents, and Zoolander. These days, outside of a few cameo appearances here and there, you'll be hard-pressed to find the comedic actor in front of the camera. 
Stiller's departure from the limelight calls to mind a quote from one of his famous characters, Derek Zoolander, who once said, "I'm going to retire, withdraw from public life, and become a hermit crab." While Stiller hasn't quite gone that far yet, it appears as though he's more interested in producing than acting these days. Some of his more recent credits include serving as a producer for comedic films like Friendsgiving and Dinner in America, but he's also branched out into other genres, becoming an executive producer for The CW crime drama In the Dark – one of the real reasons Stiller isn't acting as much anymore.
Based on data from the streaming traffic monitoring service, FlixPatrol, it appears as though people miss Stiller's patented brand of comedy, since one of his films is currently dominating the Hulu charts. If you're in need of a few good family-friendly laughs, then now is the perfect time to check out Night at the Museum. 
Night at the Museum brings together an all-star cast for an all-ages adventure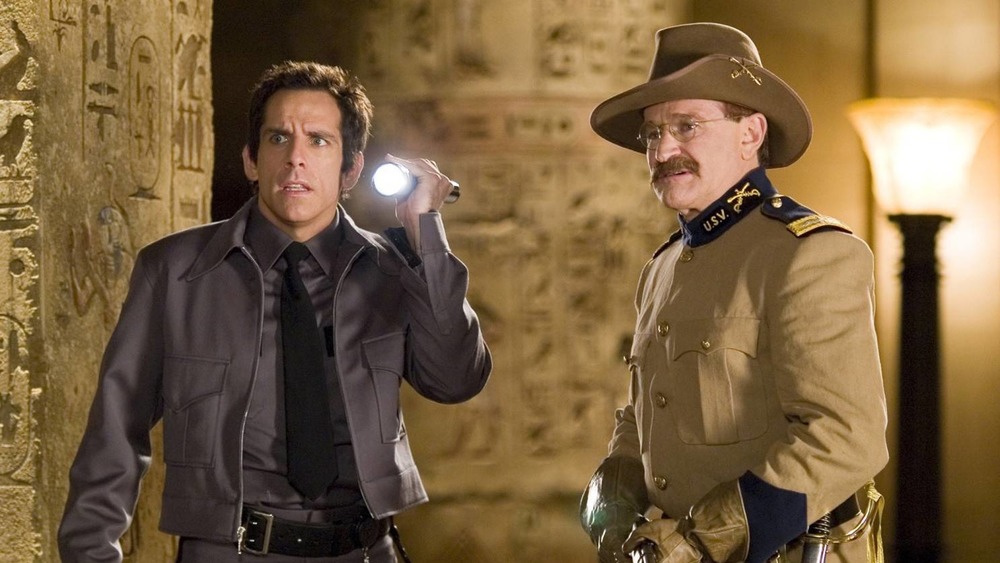 20th Century
Night at the Museum was a surprise success when it was released back in December of 2006. It debuted at the number one spot at the box office, grossing $30 million in its opening weekend domestically and going on to make over $250 million in the United States alone (via Box Office Mojo). Seeing as how the film was released alongside the likes of more grown-up offerings like Children of Men and Apocalypto, it's easy to see why families chose to flock to the cineplex to see it, and now, people of all ages can enjoy this kid-friendly fare with a Hulu subscription. 
The film follows Larry Daley (Stiller), who gets a job as a security guard at the American Museum of Natural History and promptly makes a startling discovery that the exhibits come to life at night due to an Egyptian curse. Larry needs to find a way to get the exhibits under control so that he can keep his job and prevent the destruction of the museum. No doubt many parents were ecstatic at the chance to show their kids a film that made them laugh and hopefully taught them a little bit about history, but there's still plenty for parents to enjoy here as well, including a phenomenal performance from the late, great Robin Williams as Teddy Roosevelt. The cast also includes Carla Gugino, Owen Wilson, Steve Coogan, Rami Malek, Mickey Rooney, and Dick Van Dyke. 
Now's a great time to catch up with Night at the Museum as it was announced at Disney's Investor Day back in December of 2020 that an animated reboot based on the film would be coming to Disney+. Based on initial reports, it sounds as though the next installment will follow Larry's son, Nick, who takes after his dad and becomes a night watchman for a museum, which lands him in some larger-than-life situations (via CBR). The Disney Twitter page has stated this project will be available on the streaming service at some point in 2021, but for now, you can relive the magic by checking out Night at the Museum on Hulu today.