A Chadwick Boseman Netflix Movie Just Made Awards Show History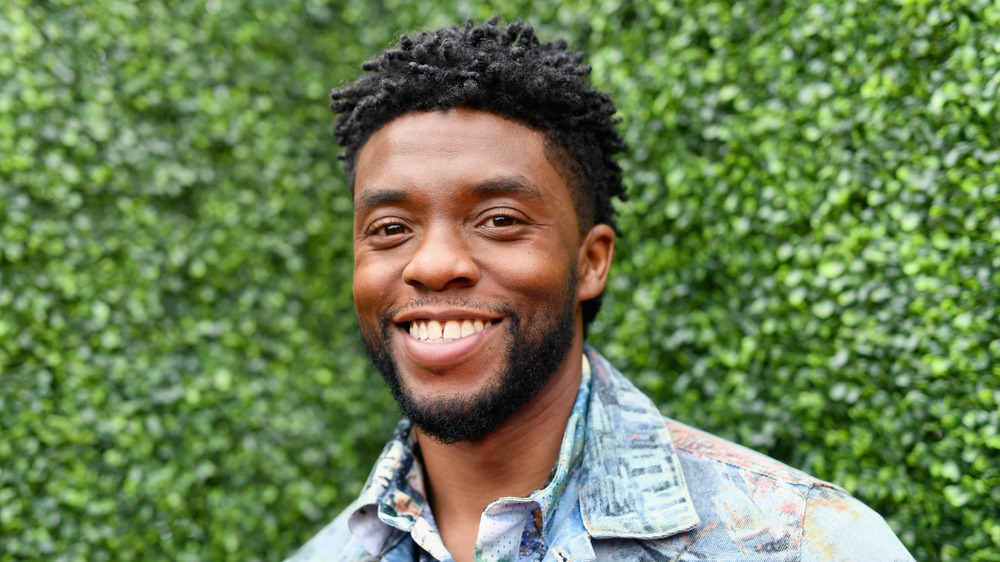 Emma Mcintyre/Getty Images
Chadwick Boseman may be gone, but his work still keeps astonishing people. Back in August of 2020, the Black Panther star died at 43 after a long, quiet battle with cancer. With one less star to light up the difficult year, the stunned world could do little but express its love for the deeply esteemed actor and reminisce on his best movies. 
Boseman left behind a legacy like no other. He kept working throughout his four-year illness, making no less than seven movies while fighting colon cancer. He was extremely diligent about the projects he chose, too. From Black Panther and the Avengers double Infinity War and Endgame to lesser-known quality biopics and cop dramas, the actor brought his A-game to every single movie he shot. The powers-that-be recognized the sheer quality of his work, and in 2019, Black Panther changed the Oscars forever when it raked in an Academy Award nomination for Best Picture as well as six other nods, ultimately taking home three statues.
Turns out, this wasn't even the last time the late actor's movies distinguished themselves at an award ceremony. In fact, a Chadwick Boseman Netflix movie just made awards show history.
Chadwick Boseman's Da 5 Bloods just won the Best Action Movie prize at Super Awards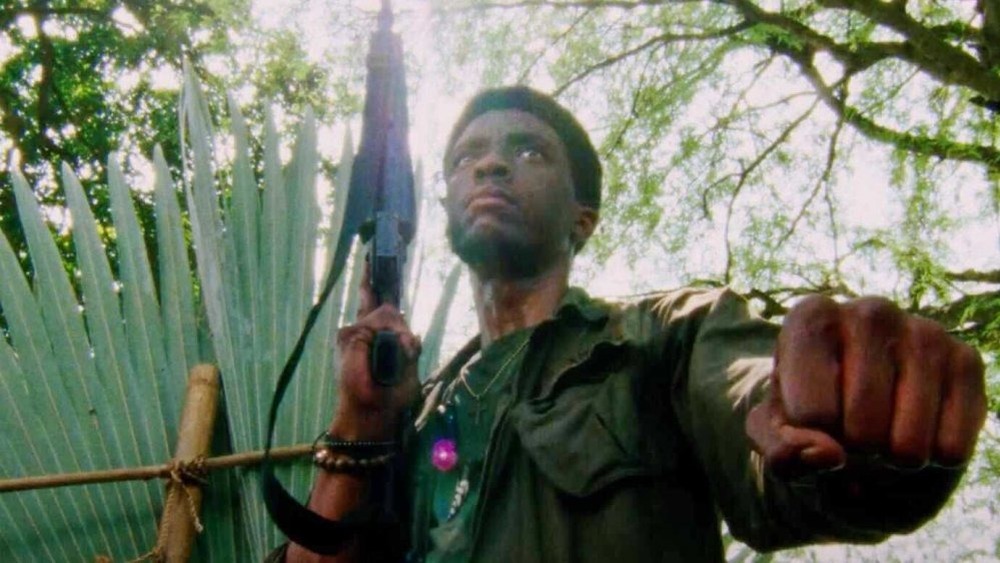 Netflix
One of Boseman's final movies was the Spike Lee joint Da 5 Bloods, in which he plays Stormin' Norman, a squad leader who died in Vietnam and whose remains the survivors of the titular Bloods set out to retrieve (among other things). Per Polygon, the movie just became the Best Action Movie at the brand new Super Awards — thus making history as the first ever winner of the award. Boseman's castmate Delroy Lindo also took home the Best Actor in an Action Movie. 
The Super Awards are presented at a new awards show that exclusively focuses on genre movies and series, which are often — though not always — unrecognized by the more established awards institutions. Granted, the deep and intense Da 5 Bloods is far more than just an action movie, and like Lee's previous work BlackKklansman, it could very well have a chance to win other, more traditional awards down the line as well. 
Whether this happens or not remains to be seen, but for now, it's easy to be happy about the fact that Boseman's work has managed to make history once again.