Ian McKellen Shares His Support And Happiness For X-Men Co-Star Elliot Page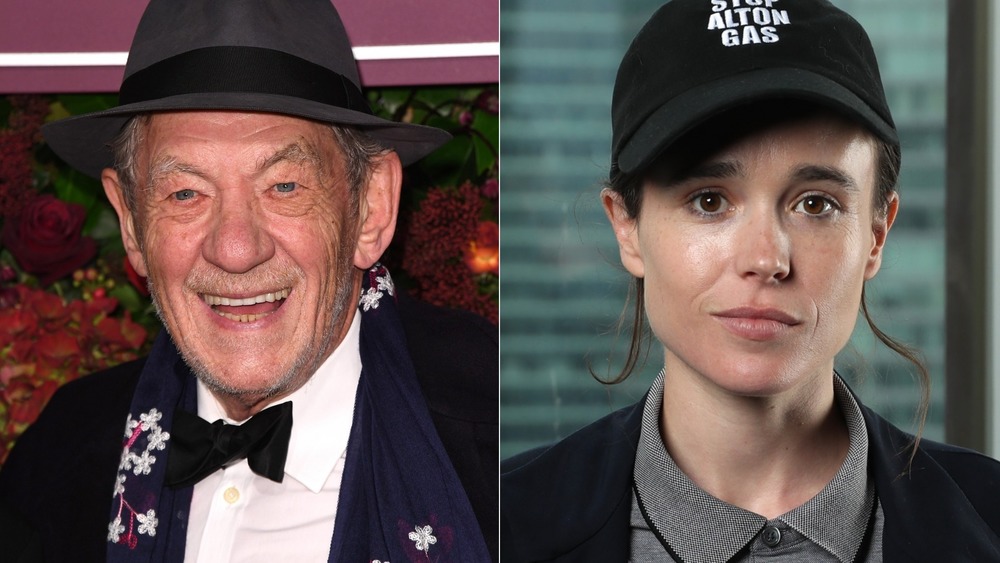 Stuart C. Wilson, Rich Polk/Getty Images.
One of Great Britain's most acclaimed actors has some incredibly kind words about one of his former co-stars.
In the latest issue of Attitude, Sir Ian McKellen — known, of course, for his stage work, his film roles in Peter Jackson's Lord of the Rings franchise, and in the X-Men films — chatted with Bridgerton star Jonathan Bailey, who is featured on the magazine's February cover. Throughout the chat, McKellen opened up about his own sexual awakening, extending plenty of kindness to his X-Men co-star Elliot Page in the wake of Page's very personal and heartfelt announcement.
McKellen came out as gay in 1988 and, ever since, the venerated performer has tirelessly championed LGTBQ+ causes, helping to represent the worldwide community as fully as possible. Meanwhile, Page, who has also been an outspoken advocate for queer causes throughout his career, revealed in December of 2020 that he is a transgender man, using he/him and they/them pronouns. Now, McKellen is sharing fond memories of his time working with Page and extending his full support — here's what Ian McKellen had to say about Elliot Page's life-changing announcement and inspiring journey.
Ian McKellen had nothing but kind words for Elliot Page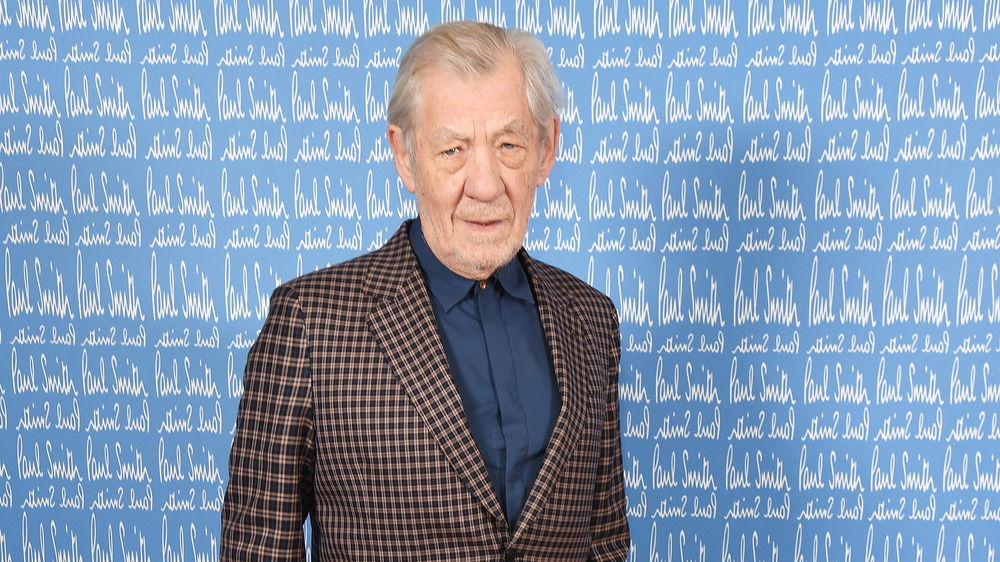 David M. Benett/Getty Images
Speaking with Bailey, McKellen mused on his own journey in regards to his sexual orientation, saying, "Everything gets better [when you come out] because you get self-confidence. So you get better in terms of relationships, friends of all sorts, family, if you're lucky. And in my case, I think in every case, your acting is bound to change and improve."
McKellen then recalled his time on the X-Men set with Page, whom he remembers was quiet, timid, and meek during filming. "I remember Elliot Page, in one of the X-Men, sat as close as we are now. And I had to speak when they'd finished, and I couldn't hear what they were saying. Nobody could hear what they were saying. So, I said, 'Look, if you can't speak up, would you mind when you're finished speaking, just dropping your hand so I know when you've finished speaking?'"
In remembering this clearly difficult time in Page's life and career, McKellen is at once proud of and happy for Page, and regretful that he didn't do more to help. "And then they came out [as gay] years later and suddenly you couldn't stop them talking," McKellen continued. "You heard everything. And now... they're Elliot. And I'm so happy for Elliot. And so disappointed in myself that I didn't detect what their difficulty was with communicating." It makes sense that McKellen, as a staunch advocate for the community that he and Page share, wished he could have spoken openly to Page, but happily, both actors are living their fullest lives in the public eye.
Elliot Page's December 2020 announcement was heartfelt and inspiring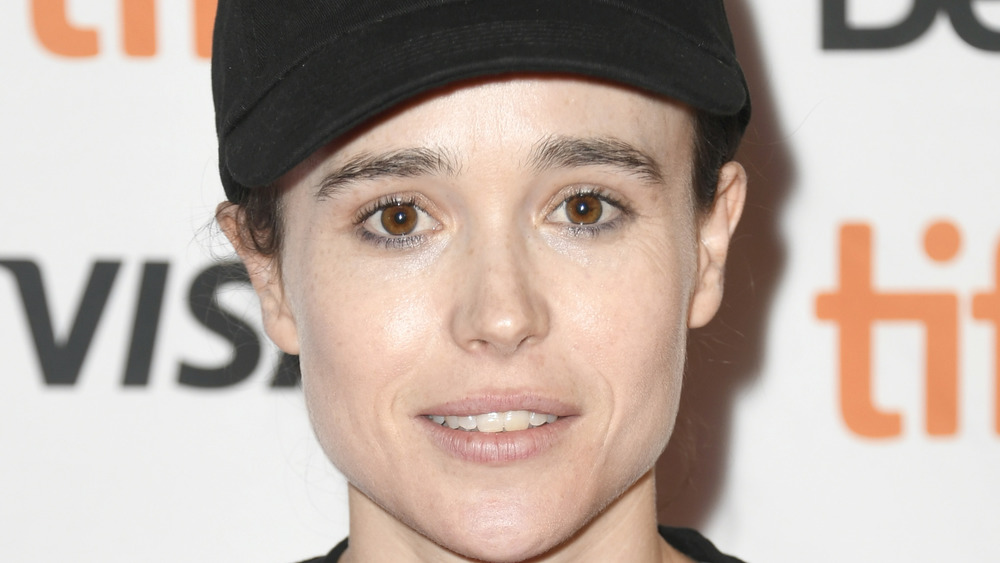 Frazer Harrison/Getty Images
In an Instagram post shared on December 1, 2020, Page made a thoughtful and personal announcement to his fans, sharing his identity as transgender, that his name is Elliot, and his pronouns (he/him and they/them).
"I feel overwhelming gratitude for the incredible people who have supported me along this journey," Page continued. "I can't begin to express how remarkable it feels to finally love who I am enough to pursue my authentic self. I've been endlessly inspired by so many in the trans community. Thank you for your courage, your generosity and ceaselessly working to make this world a more inclusive and compassionate place."
Page also revealed that he was "scared" of coming out, saying his joy "is real, but is also fragile." Acknowledging the very real and horribly unsettling statistics and hurdles about violence against the transgender community, Page wrote, "The statistics are staggering. The discrimination towards trans people is rife, insidious and cruel, resulting in horrific consequences."
However, Page closed his statement with sincere promise and words of love and encouragement: "I love that I am trans. And I love that I am queer. And the more I hold myself close and fully embrace who I am, the more I dream, the more my heart grows and the more I thrive. To all the trans people who deal with harassment, self-loathing, abuse, and the threat of violence every day: I see you, I love you, and I will do everything I can to change this world for the better."
In the aftermath of his announcement, friends and admirers cheered Page on, and on December 20, 2020, Page followed up with another Instagram post. Alongside a selfie, Page wrote, "From the bottom of my heart, thank you. Your love and support has been the greatest gift. Stay safe. Be there for each other," before urging fans to support organizations that included TranSanta and Trans Lifeline.
It's heartwarming to see Page's co-stars publicly supporting him, and McKellen's words are as kind as they are inspiring. You can see Elliot Page's most recent performance in Netflix's The Umbrella Academy, which is streaming now.