Ian McKellen Interested In Playing Gandalf In Lord Of The Rings TV Series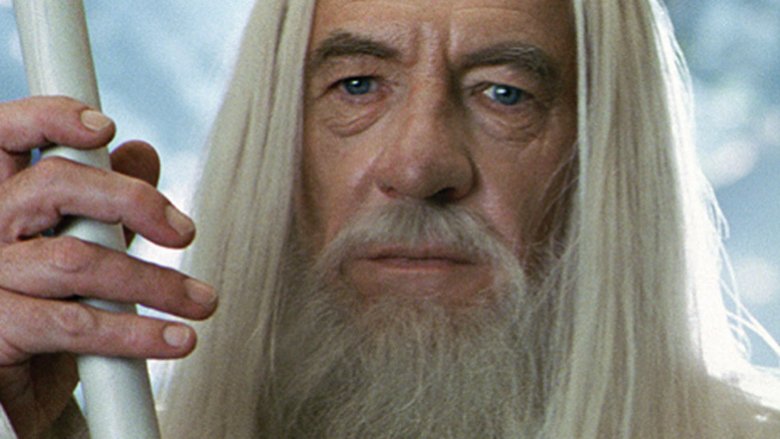 Sir Ian McKellen isn't quite ready to pass the torch. 
When it was first announced that Amazon was working on a television adaptation of The Lord of the Rings, buzz was almost instantaneous, with the topic of every conversation revolving around which classic J.R.R. Tolkien characters would appear on the small screen–and, more importantly, which actors might play them. As it turns out, one very familiar face is keen to get involved. 
Speaking in a recent interview with The Graham Norton Show, McKellen, who played Gandalf in the Peter Jackson-directed Lord of the Rings movies, revealed that he's definitely interested in reprising his role. In fact, he doesn't seem willing to let another actor take his place at all.
"Amazon [is] doing a TV series of Lord of the Rings. Now, isn't that annoying, that there's going to be another Gandalf in town?" Graham asked McKellen, who slyly replied, "What do you mean, 'another Gandalf?'"
This, naturally, caused Graham to press McKellen for an answer as to whether he truly could be a part of the Lord of the Rings show. "I haven't said yes because I haven't been asked," McKellen explained. "But are you suggesting that someone else is going to play it? Gandalf is over 7000 years old, so I'm not too old [yet]."
Nothing has been confirmed for the planned series at this point in time, as it's still without a script, basic premise, cast, or creative personnel to get the project off the ground. That said, however, one Lord of the Rings star that we probably won't see return is Andy Serkis, whose unforgettable performance as Gollum still gives us the creeps (in a good way!) to this day. "I don't know if I'd want to go back into the Lord of the Rings realm," Serkis said to The Hollywood Reporter in November. "I feel like I've spent a large chunk of my life doing that. I'll say good luck, and I think fresh eyes are probably a good thing."
Fingers crossed that if McKellen and Amazon get in touch about his potential casting, he won't get told he shall not pass. (Sorry, we couldn't help ourselves.)