The Umbrella Academy Fan-Favorite Elliot Page Announces He Is Transgender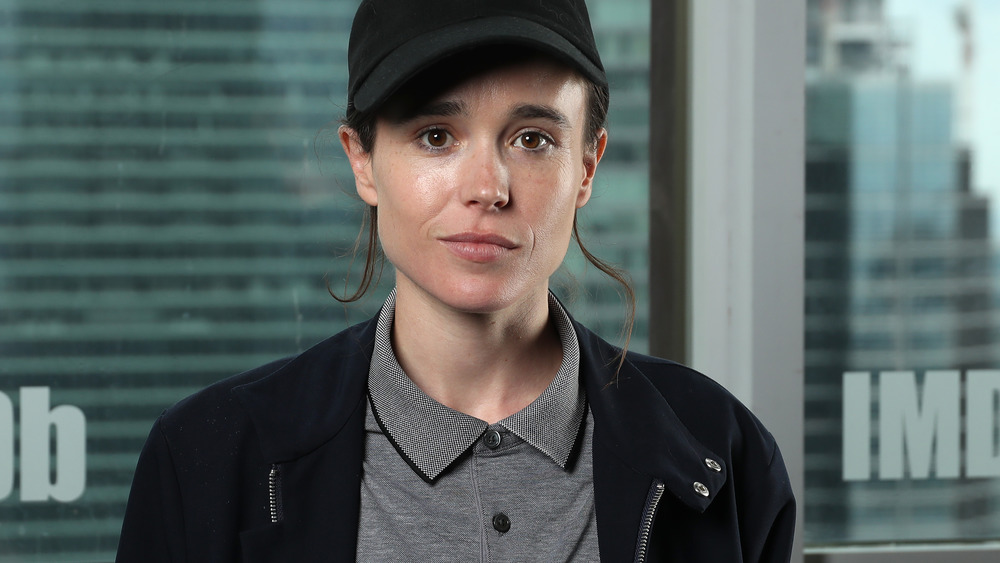 Rich Polk/Getty Images
Elliot Page — the actor known and beloved for roles in The Umbrella Academy, Juno, and more — announced on December 1, 2020 that he is transgender, and uses he/they pronouns.
Taking to Instagram, Page wrote that he feels "lucky to be writing this" and "to have arrived at this place in [his] life." He continued, "I feel overwhelming gratitude for the incredible people who have supported me along this journey. I can't begin to express how remarkable it feels to finally love who I am enough to pursue my authentic self. I've been endlessly inspired by so many in the trans community. Thank you for your courage, your generosity and ceaselessly working to make this world a more inclusive and compassionate place."
Page has been a bright presence in Hollywood for decades now, having started his career back in the late '90s with a role in the made-for-TV movie Pit Pony, which turned into a television series that ran until 2000. From there, Page picked up parts in projects like Trailer Park Boys, ReGenesis, Marion Bridge, and Mouth to Mouth. 
His first serious breakthroughs came in 2005, when he appeared in the thriller Hard Candy, and in 2006, which saw him star in the superhero flick X-Men: The Last Stand. The actor made an even bigger splash — the biggest of his career at the time — the following year through Juno, the 2007 coming-of-age dramedy film about a pregnant teenager. Juno earned four Oscar nominations (including one for Page's performance), and turned one of them (Best Original Screenplay for writer Diablo Cody) into a win.
Page's star has only grown bolder and shinier with time. Post-Juno, he appeared in the Drew Barrymore-directed sports comedy-drama Whip It, Christopher Nolan's brain-melting pic Inception, James Gunn's black comedy superhero movie Super, and Woody Allen's To Rome with Love, as well as in X-Men: Days of Future Past, Tallulah, My Days of Mercy, and Flatliners. Most recently, Page has won over millions of fans with his role as Vanya Hargreeves in Netflix's comic-book-based show The Umbrella Academy.
In his announcement, Page shared feelings of gratitude, love, and celebration, but also made a point to highlight the injustices and the danger that the LGBTQ+ community face each and every day — something about which he has been outspoken for many years. 
Elliot Page shares a powerful message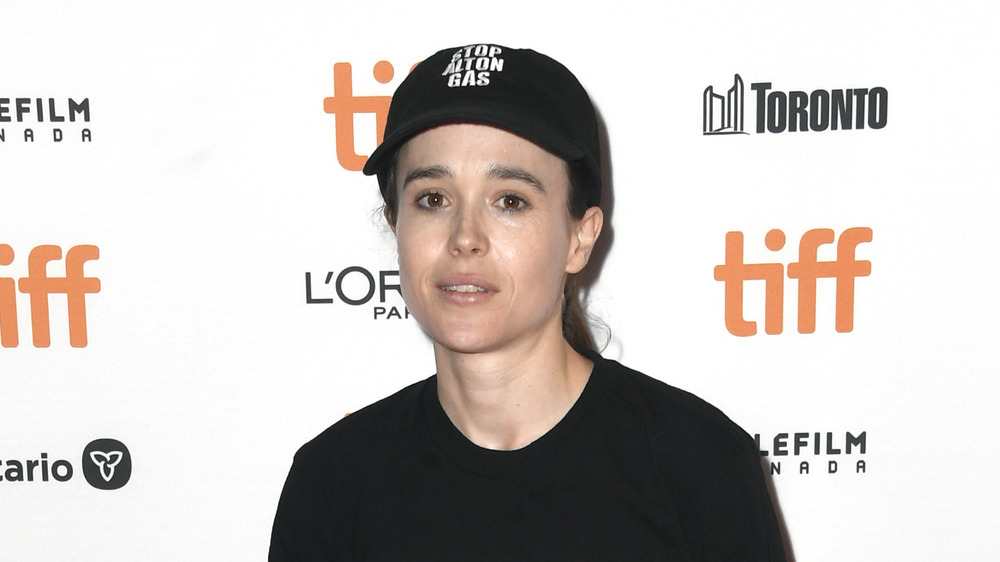 Frazer Harrison/Getty Images
After sharing that he will offer any support he can to the LGBTQ+ community and will "continue to strive for a more loving and equal society," Page also asked "for patience" and shared that he is "scared" of "the invasiveness, the hate, the 'jokes' and of the violence." He clarified that he's not trying to "dampen the moment" that is worthy of celebration and that has made him "profoundly happy" — he's simply highlighting the real and frightening statistics on anti-trans discrimination, notably from politicians. 
"The statistics are staggering. The discrimination towards trans people is rife, insidious and cruel, resulting in horrific consequences," wrote Page, who added that "enough is enough" when it comes to politicians who "continue to spew hostility towards the trans community."
Page concluded his statement with powerful words and a promise to trans people: "I love that I am trans. And I love that I am queer. And the more I hold myself close and fully embrace who I am, the more I dream, the more my heart grows and the more I thrive. To all the trans people who deal with harassment, self-loathing, abuse, and the threat of violence every day: I see you, I love you, and I will do everything I can to change this world for the better."