The Dark Shia LaBeouf Drama That's Taking Off On Netflix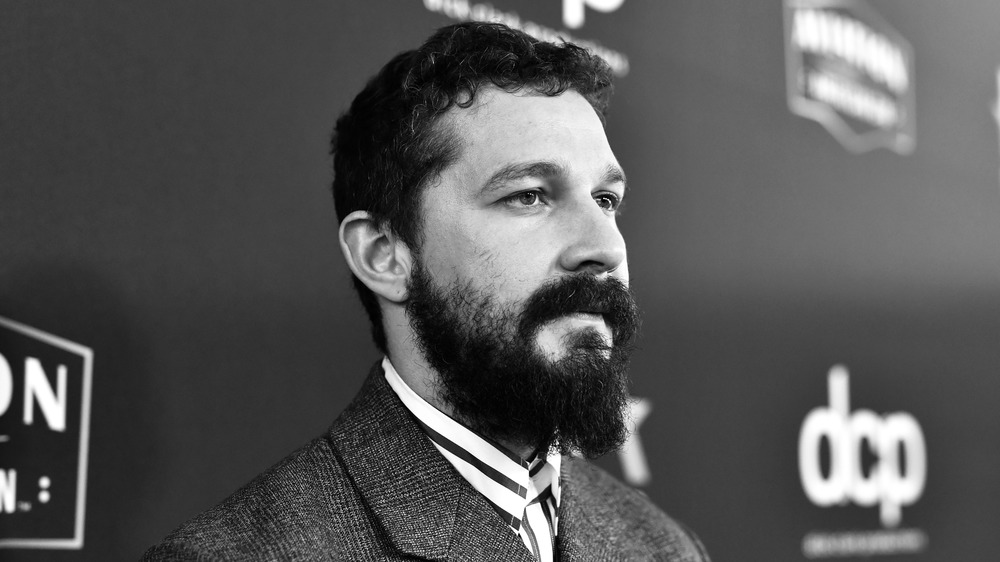 Emma Mcintyre/Getty Images
Shia LaBeouf will always be the kid from Even Stevens to some people, for better or worse. But, while he may have gotten his start on the Disney Channel, he's done plenty of other projects since. His biggest movies — arguably the Transformers series from director Michael Bay— may have been epic in scale and bright and shiny from the buttery sheen of summer popcorn fare, but he's also been in some pretty dark projects as well. In Constantine — we're still waiting for a sequel, Hollywood) — he helped fight the legions of Hell alongside Keanu Reeves in the title role, and, while on house arrest (his character, not himself) LaBeouf faced off against the neighborhood psycho-killer next door in Disturbia, both of which were released before he took sides in the ongoing war between the Autobots and Decepticons.
While fan art showing LaBeouf as the Iceman from the X-Men universe may have turned some heads in 2020, it's his gripping Netflix drama released late in the same year that has critics buzzing right now.
Shia LaBeouf's 2020 Netflix drama Pieces of a Woman is taking off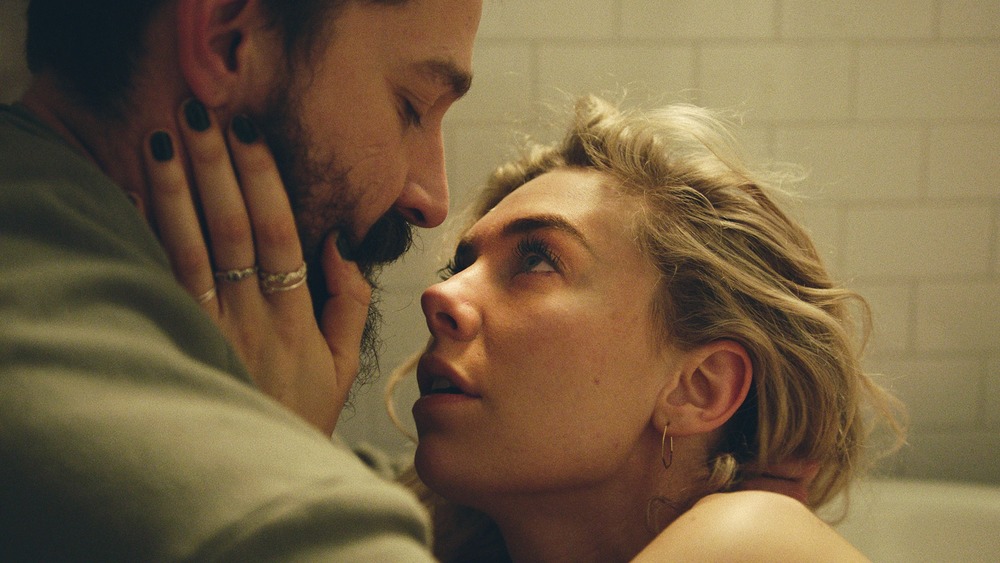 Netflix
Shia LaBeouf's 2020 Netflix drama, Pieces of a Woman, is getting some serious attention. LaBeouf stars as Sean, one half of a couple eagerly awaiting the birth of its first child, but things don't go as planned. First, their midwife Barbara is unavailable and sends a woman named Eva (Molly Parker) in her place. Next, expectant mother Martha (Vanessa Kirby) experiences complications during the home birth. The film navigates the aftermath and the effects it has on the relationships between all involved.
The film is certified fresh, with a current score of 77% on ratings aggregator Rotten Tomatoes. ABC News' Peter Travers described it as an "emotional powerhouse and Kirby's performance a "tour de force," while Newsday's Robert Levin called it "essential viewing," despite the film's "excruciating detail." MovieFreak.com's Sara Michelle Fetters says "Kirby's magnificence alone makes Pieces of a Woman worthy of a look."
That's not the only thing you need to add to your Netflix watch list.