A Constantine Sequel Just Might Be In The Works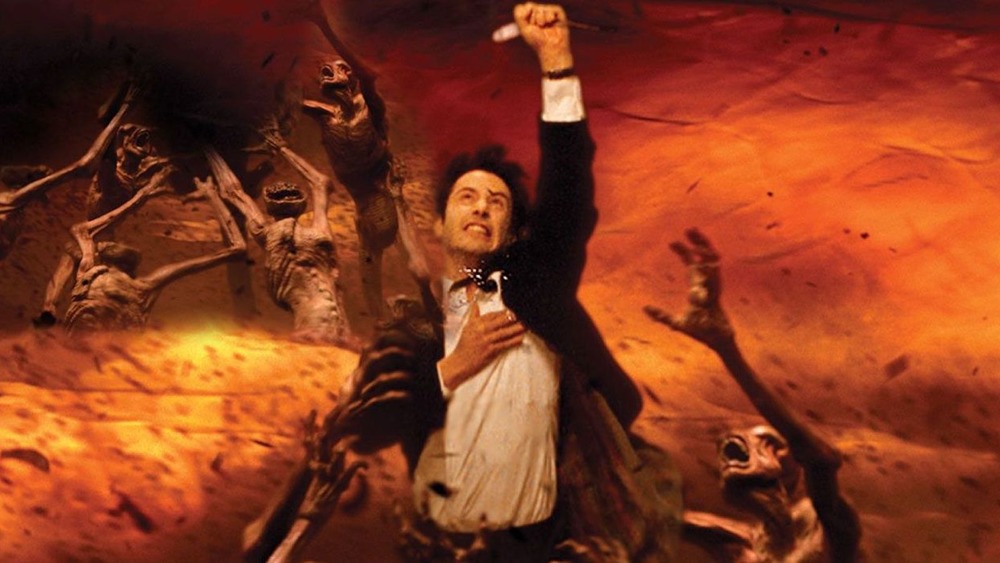 Warner Bros./DC Entertainment
Call him Constantine. John Constantine. A*****e. Indeed, the world may once again be calling Keanu Reeves by that name as the long-rumored sequel to the star's 2005 comic book flick Constantine just got a bit of surprising news — mainly, that it's still in the works.
Before you get too excited by that news, there's been no official word from Warner Bros. or DC Entertainment about a new John Constantine movie. Still, hope for a follow-up just got a serious boost from none other than Satan himself. By Satan, we of course mean Peter Stormare, who portrayed Mr. Morningstar in the 2005 film. The beloved character actor stoked the flames of Constantine fandom with a recent Instagram post implying a sequel to the film is indeed making progress.
Stormare's post utilizes a picture of himself in full Satan regalia, accompanied by a direct message stating simply, "Sequel In The Works." While that's far from confirmation that Constantine 2 is actually happening, it's the first semi-legit good news fans of the '05 flick have gotten in ages.
It may signal that Warner Bros. and DC bosses are starting to understand that the Reeves film has built a surprising fanbase over the years, transforming from a modestly successful cult hit into standard viewing for the R-rated comic book adaptation set. Perhaps more importantly, it likely also signals their understanding they have a potential blockbuster comic book property fronting one of the most beloved action stars of the age in hand, and can no longer afford to ignore it.
Whatever the case, Warners and DC may finally be ready to bring the bad boy demon hunter from Hell back to the big screen.
Would Keanu Reeves return for a Constantine sequel?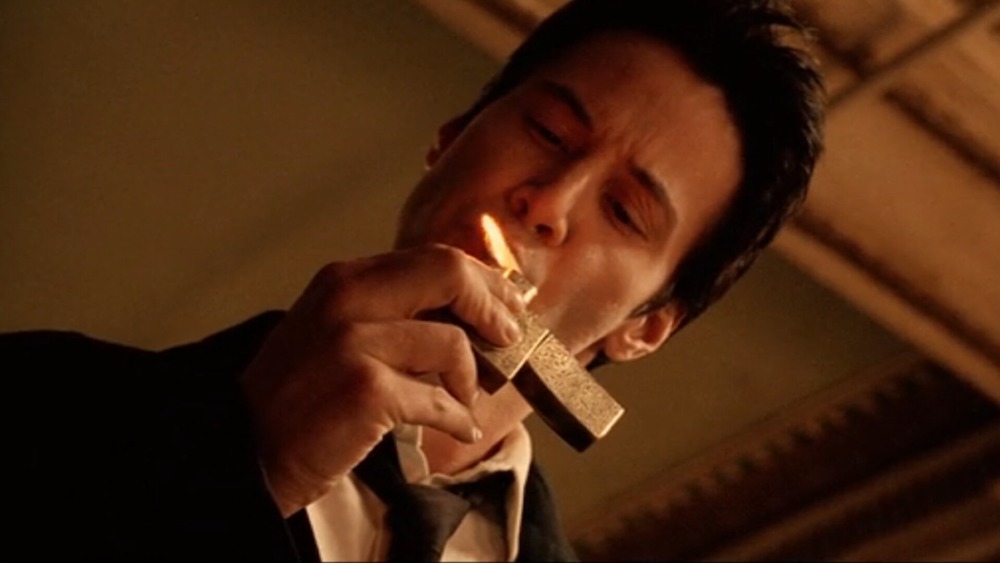 Warner Bros./DC Entertainment
Directed by Francis Lawrence (I Am Legend) and adapted from Garth Ennis' run of Hellblazer comics, Constantine debuted to a sound critical drubbing upon release, but fared well at the box office before being largely forgotten for the better part of a decade. As Reeves has again found big screen favor since (thanks to the John Wick franchise), fans old and new have continued to re-discover Constantine, which found the star working with A-listers like Rachel Weisz, Shia LaBeouf, Tilda Swinton, Djimon Honsou, and of course, Peter Stormare.
Given the way things went for some of the characters, franchise returns for much of that cast are very much in doubt. It seems Stormare is more than game to return as Satan, though. And with Lawrence recently telling SlashFilm that Reeves himself is enthusiastic about a Constantine follow-up, the sequel seems primed for a green light from Warner Bros. bosses.
There are a few major hurdles for any sequel to move forward, however. And even if Reeves is hot to reprise his role as John Constantine, his schedule is one of them, with the actor heavily booked for the foreseeable future — filming on The Matrix 4 has only recently resumed, and there's a pair of John Wick sequels on tap after that. Factor in more possible delays due to pandemic-related shutdowns, and it could be years before he has time to shoot a Constantine sequel.
Even more problematic is that J.J. Abrams recently announced plans to bring a Justice League Dark adaptation to HBO. As the Hellblazer himself is a founding member of that supernatural super team, it's unclear how or if Reeves' Constantine might factor in the mix.
That being said, if there's a chain smoker's chance in Hell of Reeves returning for Constantine 2, we're just as excited as anybody.