The Cast Member Who Was Never Supposed To Star In Jingle Jangle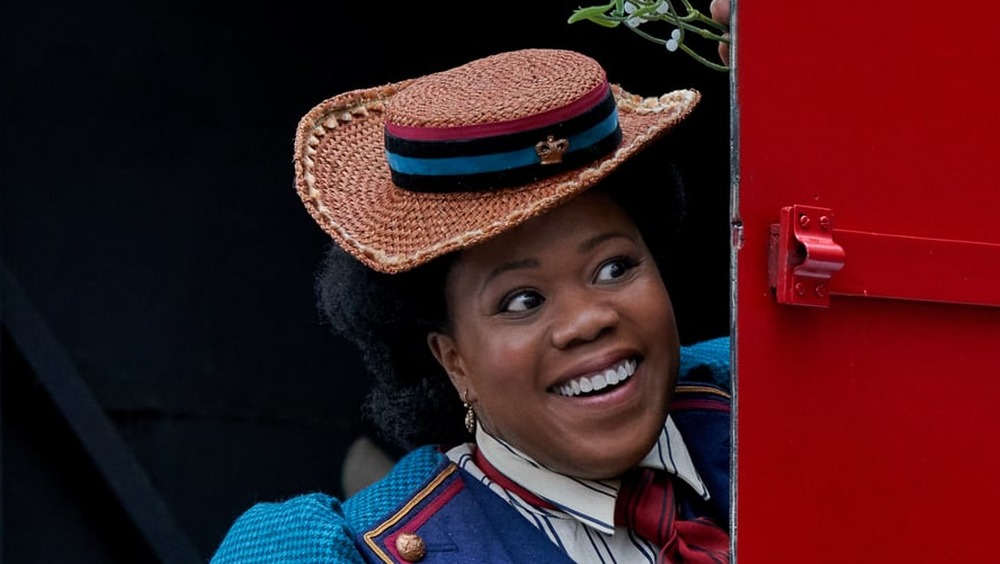 Netflix
Christmas may be over, but that doesn't mean you can't indulge in a little festive joy any time of the year. Netflix's original musical Jingle Jangle: A Christmas Journey has captured the hearts and minds of families all over with its heartwarming story punctuated by toe-tapping songs. The movie follows a toymaker who creates the greatest toy ever made, but when it's stolen from him, his life falls into ruin and he grows more distant from his daughter. Years past before he's able to make things right again. 
Jingle Jangle features an all-star cast, with the likes of Forest Whitaker, Keegan-Michael Key, and Ricky Martin getting in on the fun; however, there's one member of the cast who originally wasn't supposed to be in the film at all. Lisa Davina Phillip plays Ms. Johnston, the passionate postwoman who proves to be one of the movie's highlights. In an interview with PopSugar, she revealed how everything aligned in a surprising way for her to land a prominent role in this holiday extravaganza.
Lisa Davina Phillip says landing a role in Jingle Jangle is like a 'dream come true'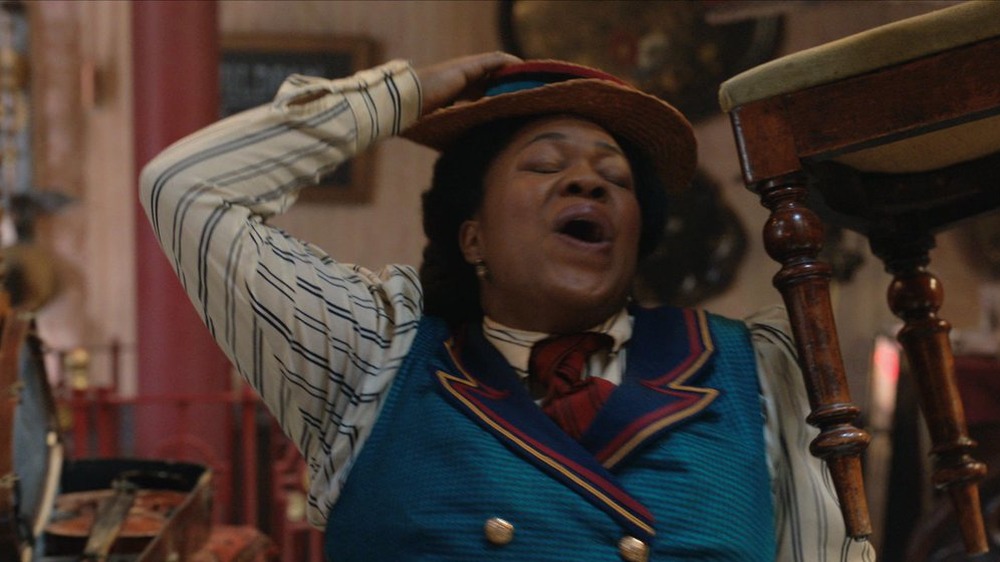 Netflix
Lisa Davina Phillip is no stranger to acting, with appearances in television series like Apple Tree House and Call the Midwife, but her role in Jingle Jangle is arguably her biggest break to date. As such, it's interesting to find out that she wasn't originally expecting to land a part in the Christmas flick. When she spoke with PopSugar, she explained that she read the script and loved the idea of doing a movie about a Black inventor. Initially, though, she was just helping out director David Talbert before filming even begun. "I was only supposed to be helping out initially as part of a workshop," she revealed. "We all sat around a table, David came over from LA, and we were just fleshing things out, and he was so open to suggestions and ideas."
Over time, she really started to see herself as the character of Ms. Johnston, so she began pursuing the role more in earnest. It eventually led to her big break, and as she describes, "David called me into the studio, because they wanted to put some vocals down, and he was like, 'So what do you think of this song? And what do you think of the musical you're working on?' And then he said, 'And how would you feel if I told you you got the role?' My voice went up to my soprano voice, and it was just a dream come true, and it still feels like a dream come true."
It just goes to show that you never know where any given opportunity may lead you. If you still need a little bit of the Christmas spirit in your life (or want to catch a sly Black Panther Easter egg), then you can watch Jingle Jangle: A Christmas Story on Netflix now.