Why Don Juan Diego From Jingle Jangle: A Christmas Journey Sounds So Familiar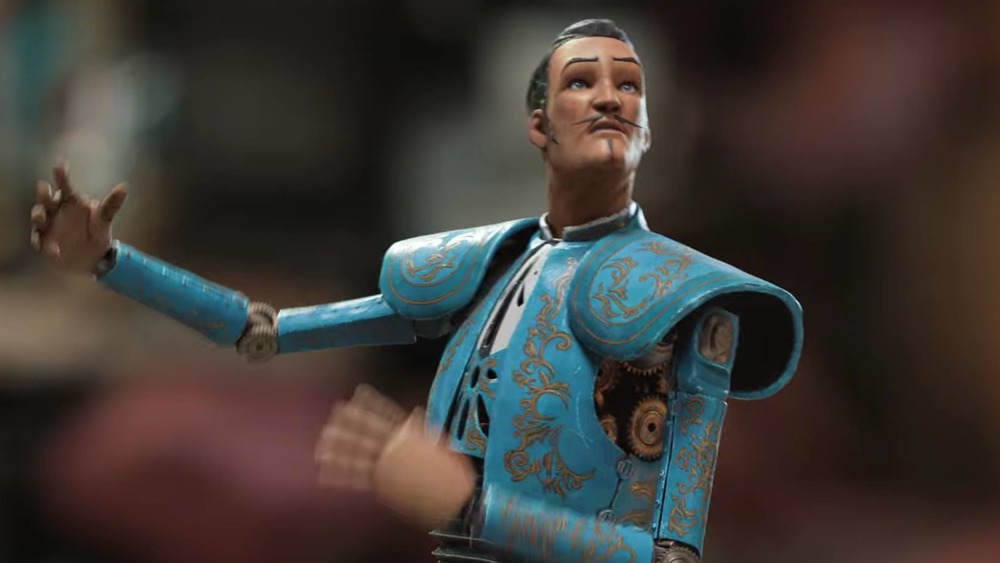 Netflix
For those of you who like getting in the Christmas spirit early, Netflix has your back. The streaming service has always released an abundance of holiday-themed flicks each year, and the one currently lighting up Netflix's Top Ten is the new whimsical fantasy musical Jingle Jangle: A Christmas Journey.
Written and directed by David E. Talbert, the film follows toymaker and toy shop owner Jeronicus Jangle (Forest Whitaker), who just wants to bring joy to all the children out there. He does this by magically instilling life into a mechanical bullfighter named Don Juan Diego, with the plan of performing this same process on millions of toys to give to kids all over the world. However, the bullfighter is vain — he wants to be the only special toy out there, so he conspires with a rival toymaker to retain his uniqueness forever. 
There's a lot of talent both in front of and behind the camera. Singing virtuoso John Legend is a producer of Jingle Jangle: A Christmas Journey, while the film's cast boasts the talents of Disney princess voice actress Anika Noni Rose, comedy icon Keegan-Michael Key, and legendary actress and singer Phylicia Rashad. Then there's the mechanical bullfighter himself. While the voice actor behind the toy has kept a lower profile over the last few years, he's actually a pop superstar.
Don Juan Diego is voiced by Puerto Rican pop sensation Ricky Martin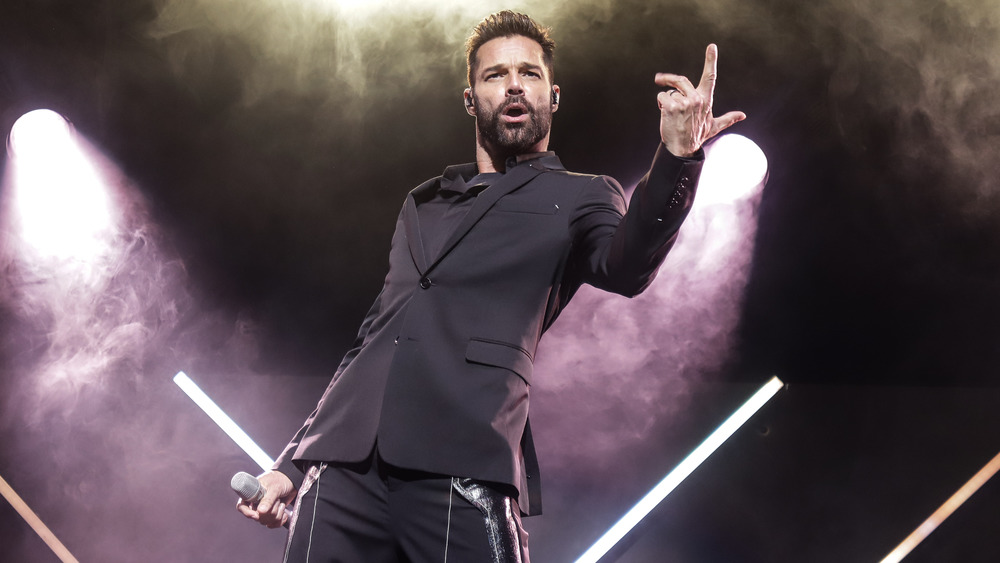 John Parra/Getty Images
If you felt the sudden urge to hear Jingle Jangle: A Christmas Journey's mechanical bullfighter start singing "She Bangs," you weren't alone. The voice of Don Juan Diego belongs to none other than the King of Latin Pop himself, Ricky Martin. 
Martin got his start in the industry at the young age of 12 in the boy group Menudo. After several years in the band, he left to pursue a solo career and was met with great success, selling over 70 million records worldwide. Some of his best-known singles inlcude "Livin' La Vida Loca," "Come to Me," and "Vuelve."
In the '90s, Martin was one of the hottest commodities in all of pop music, ranking right up there with the likes of Britney Spears and Christina Aguilera. You couldn't walk into a club in 1999 without hearing one of Martin's bangers getting everyone on the dance floor. While you won't see his music videos on MTV as often these days anymore, he's still involved in the music scene. He released his tenth studio album, A Quien Quiera Escuchar, in 2015 and continues to tour around the globe to this day. 
This isn't Ricky Martin's first time acting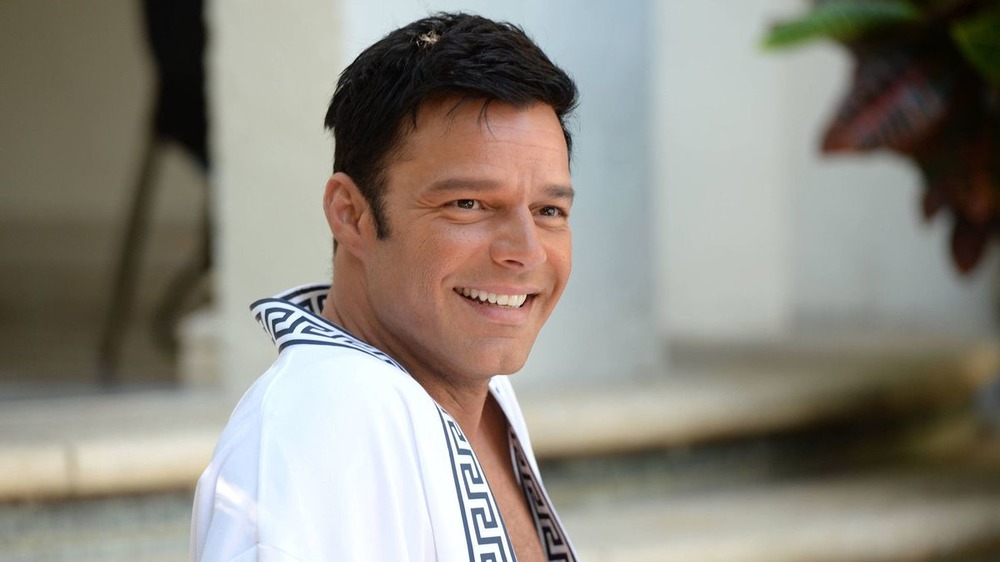 FX
Martin's vocal presence in Jingle Jangle: A Christmas Journey is sure to delight fans of '90s pop music — but even though he's mostly known as a hit-maker, this isn't the first time the singer has stretched his acting muscles. 
He's made appearances on several television shows, such as General Hospital, Getting By, and Glee. However, Martin's most prominent role to date has been as Antonio D'Amico in The Assassination of Gianni Versace: American Crime Story. Antonio was Gianni Versace's boyfriend prior to the fashion designer's 1997 murder, then had a contentious relationship with the rest of the Versace family following Gianni's death. Martin's performance was incredibly well-received, even earning him a Primetime Emmy nomination for Outstanding Supporting Actor in a Limited Series or Movie. 
Jingle Jangle: A Christmas Journey is a perfect match for Martin, and in case you need another reason to check out the film, yes, Martin does sing in it. You can watch the holiday film on Netflix now.