Cobra Kai Season 4 Might See The Return Of This Karate Kid Villain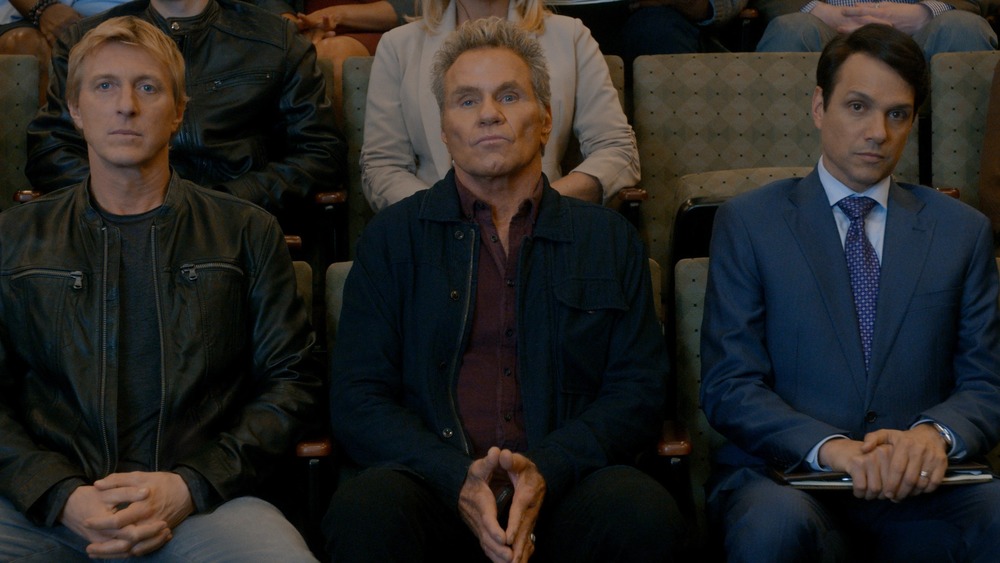 Netflix
Cobra Kai fans who've binged their ways through season 3 might have a lot of questions — certainly they're wondering when we can expect more of the popular martial arts streaming series! But they're probably also wondering who exactly John Kreese (Martin Kove) was speaking to on that phone call. We wonder if it could be a familiar name, one Karate Kid fans would love to see make an appearance. He was mentioned in season one; he was seen in a Daniel LaRusso (Ralph Macchio) flashback in season two and may have been the old war buddy who took Kreese's photo; season 3 saw more flashback footage, this time from Vietnam. The question on everyone's minds has to be: Is Terry Silver finally going to appear in the present day on Cobra Kai?
The show's creative team — Jon Hurwitz, Hayden Schlossberg, and Josh Heald — recently talked about Cobra Kai season 3 and what fans can expect to see in the future. It just so happens that the person on the other end of that call was, indeed, discussed.
Could Terry Silver appear in Cobra Kai season 4?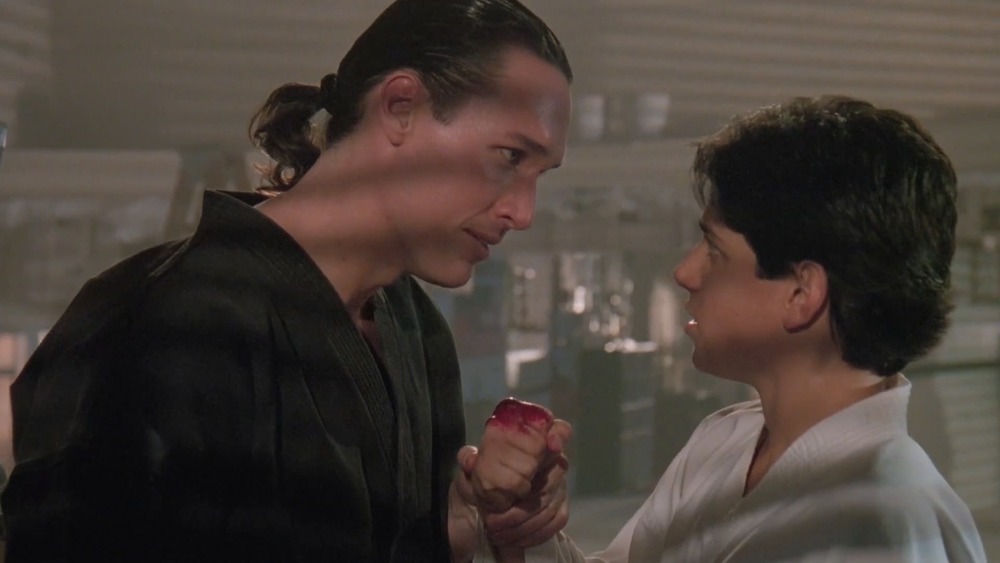 Columbia Pictures
Cobra Kai's co-creators and executive producers talked to Entertainment Weekly about the show's third season and what to expect beyond. When asked point-blank about Terry Silver, Jon Hurwitz teased as much info as we're likely to get any time soon. "It was really fun for us in season 3 to bring back Terry Silver, but in a way that you've never seen before in those flashbacks." He acknowledged how much Karate Kid fans love (to hate) the character and discussed the creators' shenanigans in introducing a character with a ponytail, only to have him killed off! "He's a character that we have a lot of fun with."
As to whom Kreese was talking to, Hurwitz was definitely, maybe, perhaps, not entirely noncommittal. "You could guess who might've been on the other end of that call based off of the photo that he was looking at there. But we can't really speak to how Terry Silver would respond to that call — or whoever was on the other end of the line would respond to that call."
But the real dagger in the heart for Cobra Kai fans: "I think you'll have to see if that character returns in season 4." Great, thanks, why don't you make our knuckles bleed while you're at it?!