The Last Movie And TV Episode Luke Perry Was In Before He Died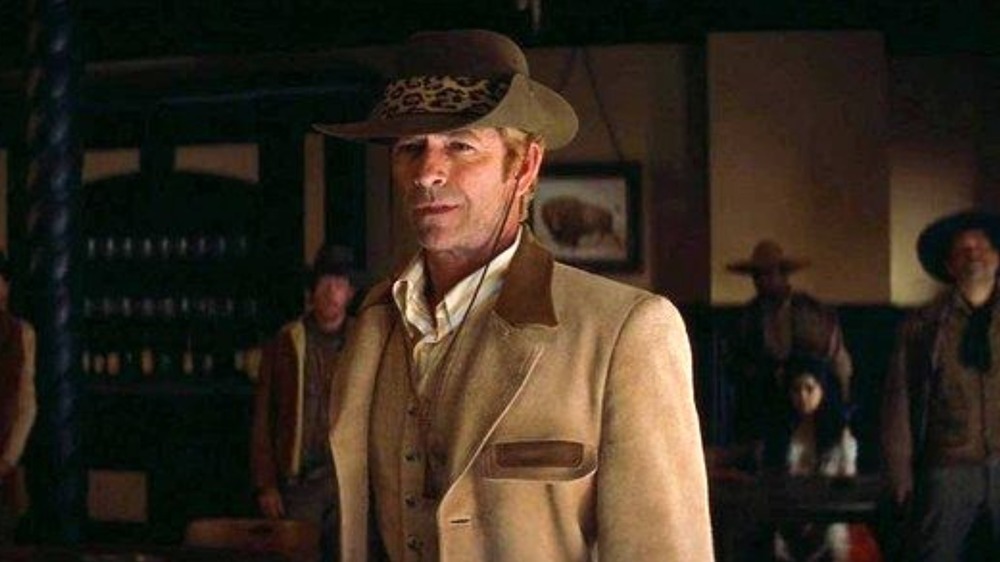 Sony Pictures
On March 4, 2019, actor Luke Perry died after suffering a massive stroke at the age of 52. The actor's heartbreaking passing led to an outpouring of tributes from his co-stars and fans that celebrated his remarkable life and career.
In many ways, Perry's career can be divided into two eras by TV fans: The Beverly Hills, 90210 era, during which he played '90s teen heartthrob Dylan McKay, and the Riverdale era, which found him returning to the world of teen TV to play Archie Andrews' dad Fred. But while he may be best known for those two roles, the 90210 star enjoyed a long and varied career in Hollywood that encompassed a diverse collection of roles.
After 90210 ended, Perry became a prolific voice actor. Over the years, he voiced characters in the Mortal Kombat cartoon, Pepper Ann, and the '90s Incredible Hulk animated series. Additionally, he starred in a number of series between 90210 and Riverdale, including Jeremiah, John from Cincinnati, and Body of Proof. And although he's best known for his TV work, Perry appeared in a handful of films, as well, including the 1992 Buffy the Vampire Slayer movie.
Given just how varied his career was, it's fitting that his final two projects were just as unique as the actor himself.
Luke Perry's last movie found him teaming up with Quentin Tarantino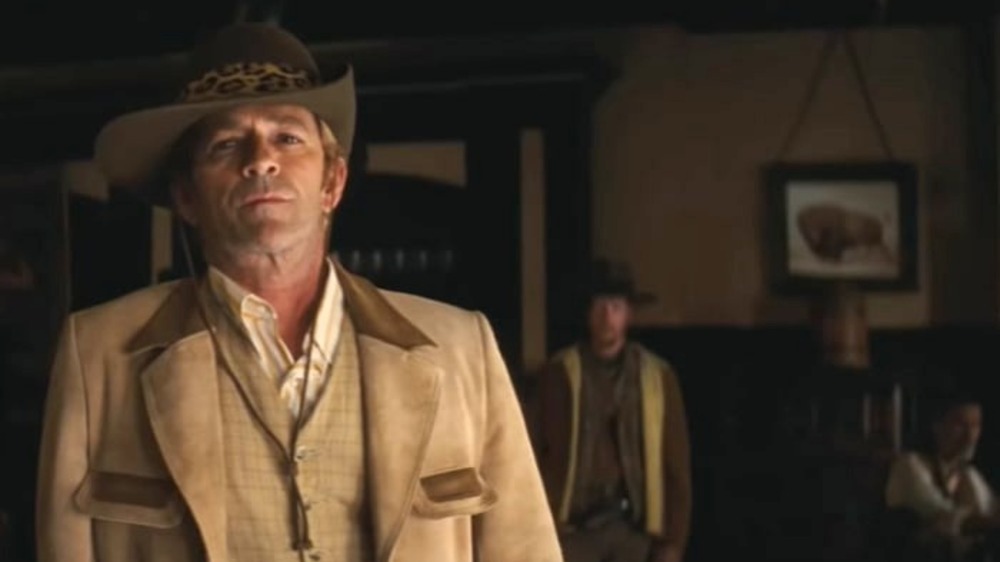 Sony Pictures
Perry's final film role was a cameo appearance in director Quentin Tarantino's ode to '60s era Hollywood, Once Upon a Time in Hollywood. The film stars Leonardo DiCaprio as fading Western TV star Rick Dalton as he searches for meaningful work in a rapidly changing industry. Along the way, Rick lands a guest-starring role on the CBS Western Lancer, where he encounters Perry's Wayne Maunder.
Both Lancer and Maunder were real, and Perry's brief appearance involves a partial recreation of a scene from the show's pilot episode. And although his role is small, it's also a memorable one that left Tarantino himself impressed not only with Perry as an actor, but with his horseback riding skills, too.
"I had a couple of different roles I could have put Luke in. Luke was like, 'I want to be on the Western show!' Because he's just a really great rider and he loves doing Westerns," Tarantino revealed to Entertainment Weekly in a July 2019 interview. "When we did one of his big horse scenes, Luke slides the horse to the front of the saloon and all the other riders fall in alongside him. I was like, 'Luke, do you want us to help you out? Do you want me to put a mark on the ground?' He was like, 'Quentin? You could take a dime and throw it in the dirt and I will land on that dime. The take you'll use is when everyone else gets it right.'"
Luke Perry's final TV episode included a moving scene between Archie and Fred on Riverdale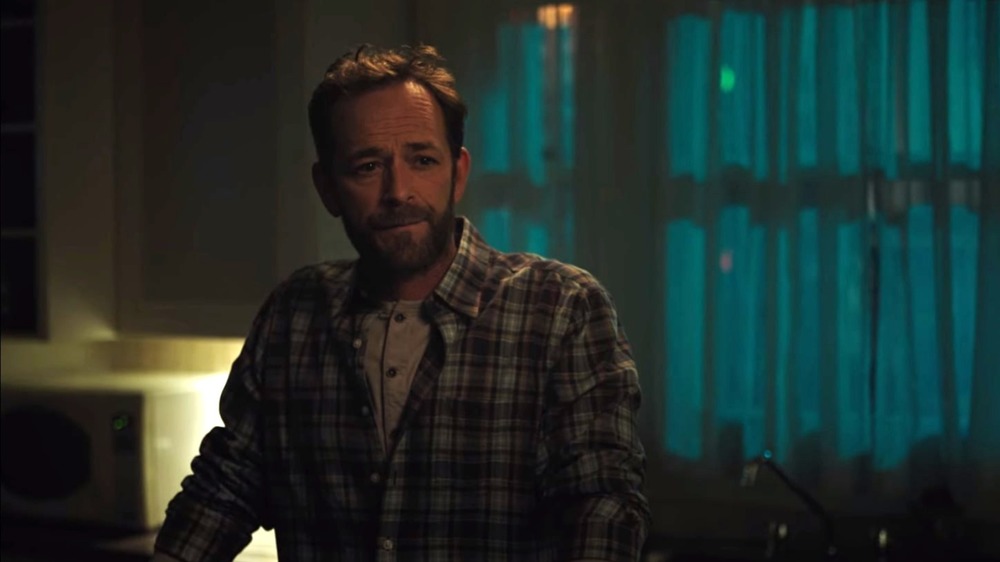 The CW
On the whole, Riverdale is a series dominated by teen drama, and it's a testament to Perry's talents that his character, Fred, managed to be a constant source of support and love for his son Archie on a show populated by questionable parents. Fred and Archie's bond was a constant highlight throughout the show's early years, and fittingly, Perry's final appearance in the season 3 episode "Chapter Fifty-Four: Fear the Reaper" featured Fred offering his son advice and comfort in the wake of a boxing mishap.
After a man falls out of the ring and dies during his match with Archie, the teen blames himself. However, Fred is having none of that. In Perry's final scene in the series, he assures his son that the boxer's death isn't his fault. The last thing Fred ever says to Archie onscreen is, "You're innocent." And even though there was no way for anyone to know that would be the last scene Perry filmed, it serves as poignant and fitting goodbye to the always reliable character of Fred.
In his final two roles, Perry showcased his range as an actor. Whether he was tasked with playing a doting father or a '60s actor who was at home on the back of a horse, the late Perry gave every role his all — and his fans and co-stars loved and admired him for it.