Why Matt Lanter's New Film Was Made For 2020 Audiences - Exclusive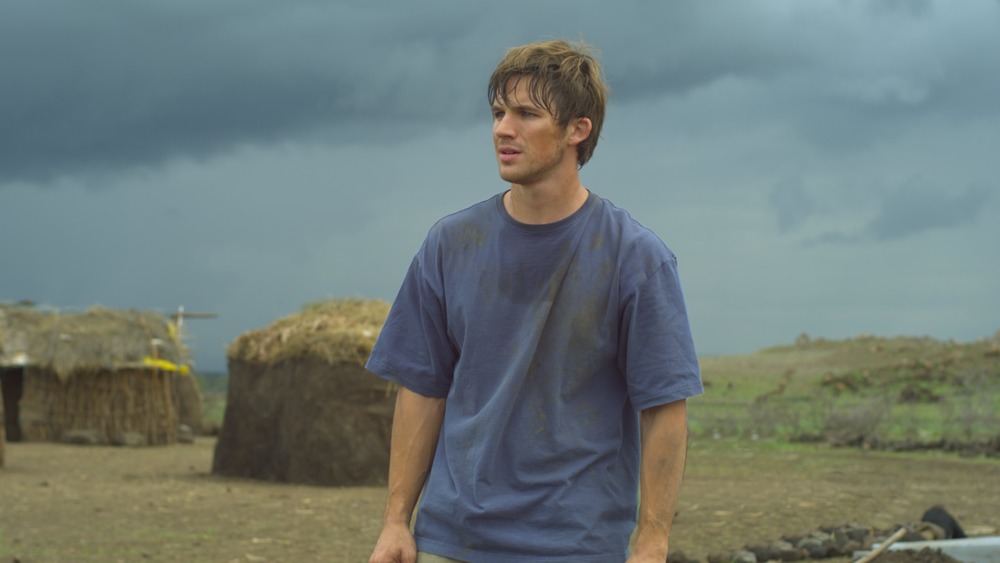 NightMuse Productions
As we say, "Bye, Felicia," to 2020, it's helpful to look back at this chaotic moment in history and appreciate everything we've overcome during this trying year. The world has faced mental and physical health struggles en masse, and it took resilience on many fronts just to make it through. Now, writer, director, and producer triple threat Cindy Jansen has brought us a film to perfectly sum up many of those struggles with her debut feature, Chasing the Rain.
Star Wars: The Clone Wars alum Matt Lanter takes the lead role of Eric as the film brings us from his journey as activist and photographer to the aftermath of a diagnosis that irrevocably changes his life — all while struggling to find himself in his relationship with Vanessa (Hallee Hirsh). Yet, unlike most films that tackle these themes, Eric's struggles with depression and his health become the focus of the movie instead of being glossed over in a few scenes.
Rather than skipping over his difficulties to jump into immediate and heavy-handed optimism, Jansen gives Eric a substantial amount of space and time to work through everything he's feeling — and it's something we can all learn from in 2020. It's okay not to be okay, and it's refreshing to see that play out on-screen, especially during these unprecedented times.
Looper virtually sat down with Cindy Jansen and Matt Lanter to discuss how they hope a 2020 audience will resonate with Eric's perseverance and the film's message, and how Lanter's previous roles compare to Eric.
Healing a fractured audience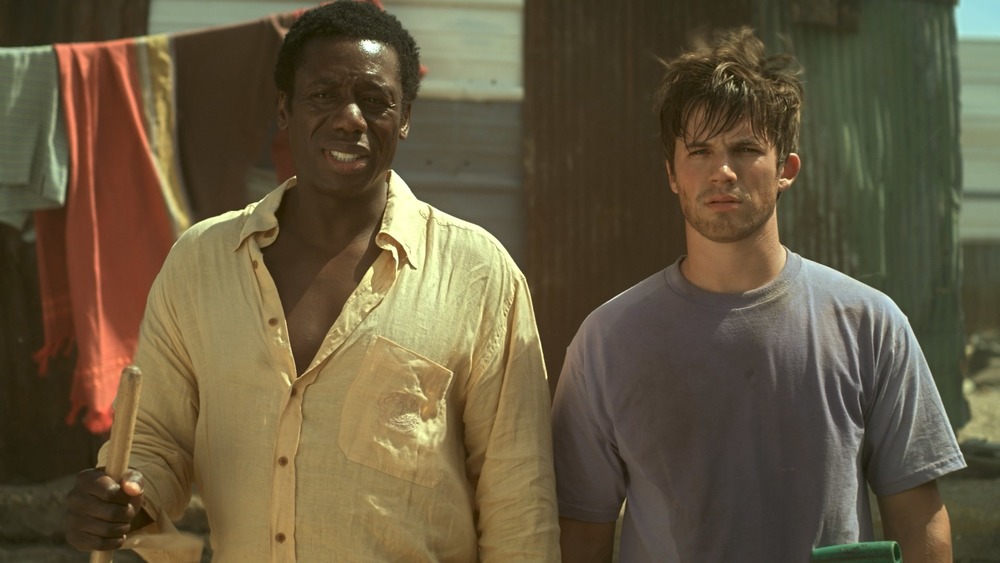 NightMuse Productions
"I think that people can connect with Eric, especially in this year," explains Lanter, "because I think this year particularly, a lot of us are feeling those emotions... Maybe not quite to the extreme that Eric is, but I think it's a human emotion that I think we kind of need to just be real with ourselves and say, 'yeah, it's okay to feel that way.'" Chasing the Rain shows that the only way to work through hardship is to let yourself experience all of the emotions that come with it — and Jansen's choice to spend much of the film in such an honest space adds a level of authenticity to the subject.
"I think it makes it really, really relatable and possibly therapeutic in a way to see that that's a real thing and that other people feel this way too," Lanter says. When it feels like binge-watching shows and movies are all we do in our free time these days, it's cathartic to watch a character overcome truly internal struggles. Quarantine may be the queen of loneliness, but in-between distracting ourselves with rom-coms and cheesy dramas, films like Chasing the Rain can genuinely help people heal. And we can all use some of that right now.
The miracles of method acting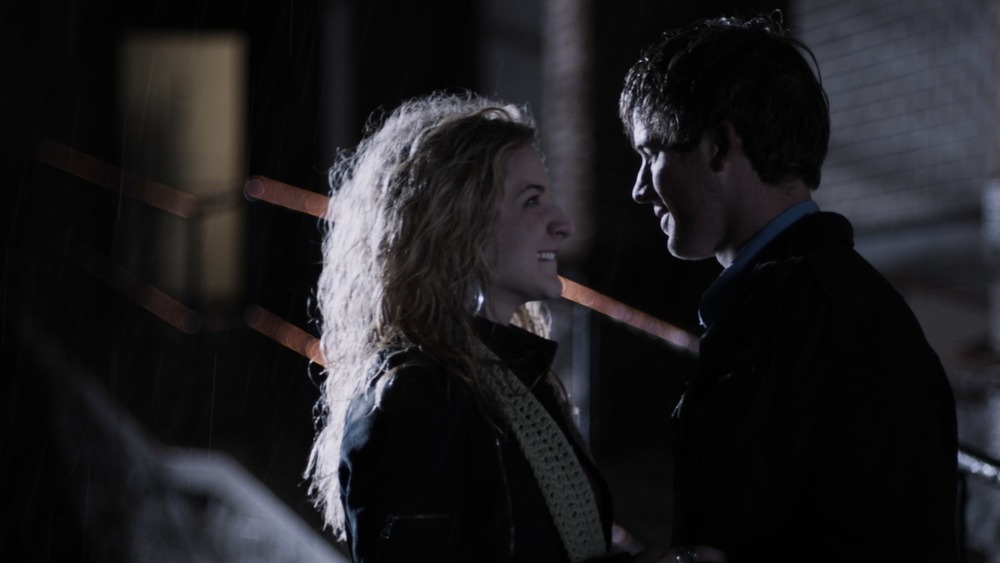 NightMuse Productions
"I personally have had a lot of friends and family that have kind of said like, 'Yeah, I'm struggling a little bit this year,'" Lanter reveals. "And I think seeing [this] film and seeing Eric, it connects us all. I think at its core, we're all human. We all have these emotions." 
Jansen adds, "Yeah, and I think loneliness is kind of a pervasive theme of the movie, and it seems like a pervasive theme of 2020." 
The filmmaker is quick to confirm that she and her collaborators drew on some real-life inspiration for Chasing the Rain. Lanter followed her lead in taking the truth of Eric's situation to heart. "As an actor, you just do what you can do," he says. "You try to do the research, and you just be. And truthfully, that's what I did. There was no magic secret." 
Still, there are a few physical and tangible things an actor to do to get into a particular mindset, and Lanter had a few tricks up his sleeve. "I did do certain things to help myself... I wrapped my leg in a very tight bandage so that I could feel my leg was different... little things like that."
A film for humanity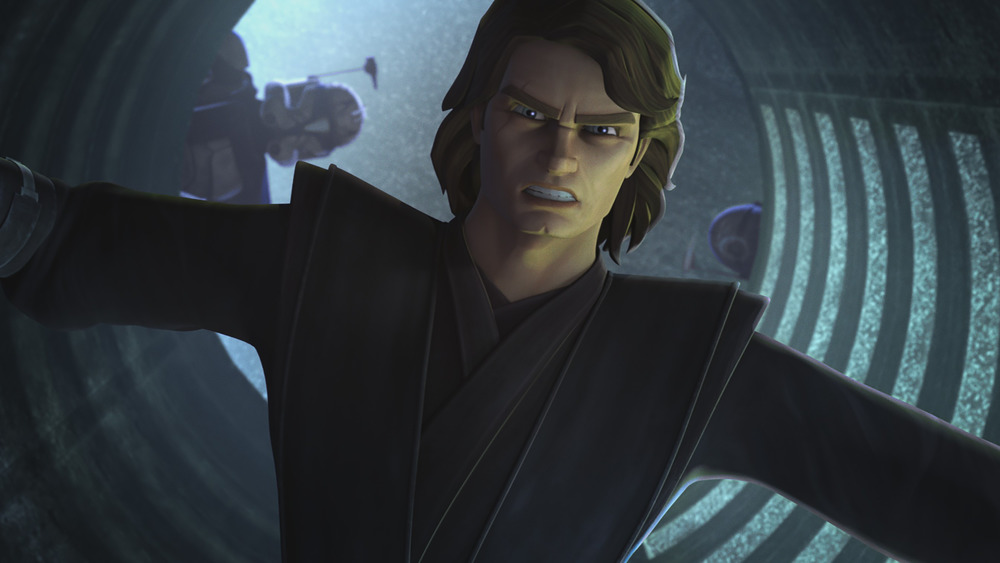 Disney/Lucasfilm
Fans of Lanter's previous work on projects like Star Wars: The Clone Wars and Timeless will enjoy seeing the actor take on a role unlike anything they've seen him tackle before. He notes the differences between his previous projects and Chasing the Rain, saying, "It's very different in a great way."
Lanter is always up for a new challenge, though. "You know, for me, it was a great way to exercise versatility in my craft and bring a story to life of a character," the actor says. "I think as an actor, you always try to see every project you do as a character and bringing that character and that story to life. So in that sense, it is the same."
And while Eric's emotional struggles with grief have some emotional ties to his work as Anakin Skywalker and Darth Vader on Clone Wars and as Wyatt Logan on Timeless, the central premises are clearly much different. "One is voicing a sci-fi character in a galaxy far, far away," as Lanter puts it, "and the other is being on camera, showing what this guy's going through. I think this is really not for an audience of myself, but just an audience of anyone who is human." 
Chasing the Rain is available now on VOD for rental or purchase.