Why Katie From Chilling Adventures Of Sabrina Looks So Familiar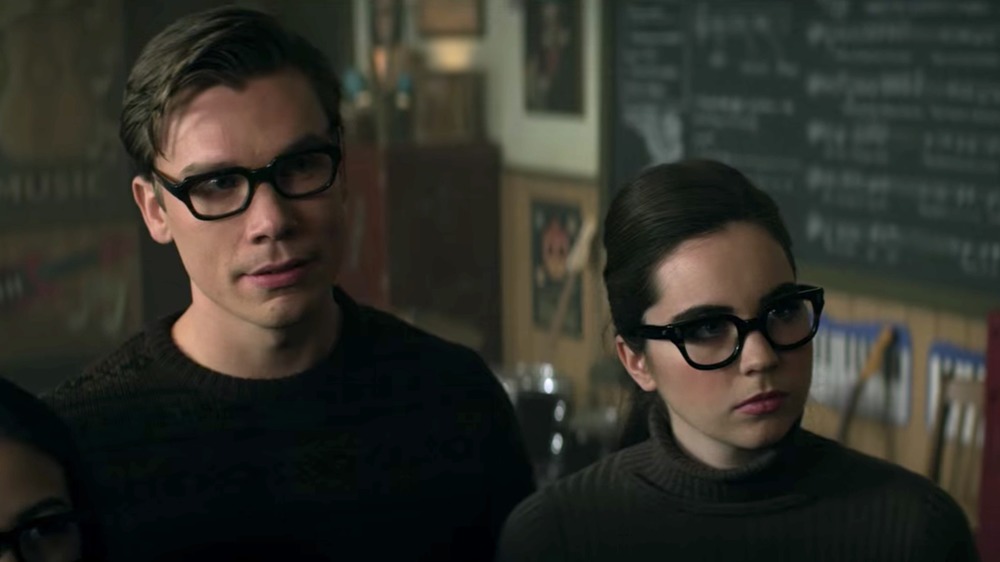 Netflix
On December 30, 2020, Netflix premiered the final eight episodes of Chilling Adventures of Sabrina, the series created by Roberto Aguirre-Sacasa, the mind behind Riverdale, Katy Keene, and a handful of upcoming shows. Chilling Adventures of Sabrina's fourth season continues on with Sabrina Spellman — played by Kiernan Shipka — and all her troubles and adventures, as one version of Sabrina rules Hell and the other lives above, focusing on her friends and family. All the while, Faustus Blackwood (Richard Coyle) continues to spread terror after releasing the Eldritch Terrors on the world.
With the new episodes come a handful of new faces in added roles, joining the extensive cast that includes Lucy Davis and Miranda Otto as Hilda and Zelda, respectively, and other actors like Ross Lynch, Jaz Sinclair, Chance Perdomo, and Michelle Gomez. One of the additions to the cast is an actress named Sarah Desjardins, who plays a small role in season 4, episode 6, "The Returned," during a devilish Battle of the Bands.
Many viewers may recognize Desjardins from her past roles, one of which is in Chilling Adventures of Sabrina's sister series, Riverdale. Check out her biggest roles here.
Sarah Desjardins played Catherine in Van Helsing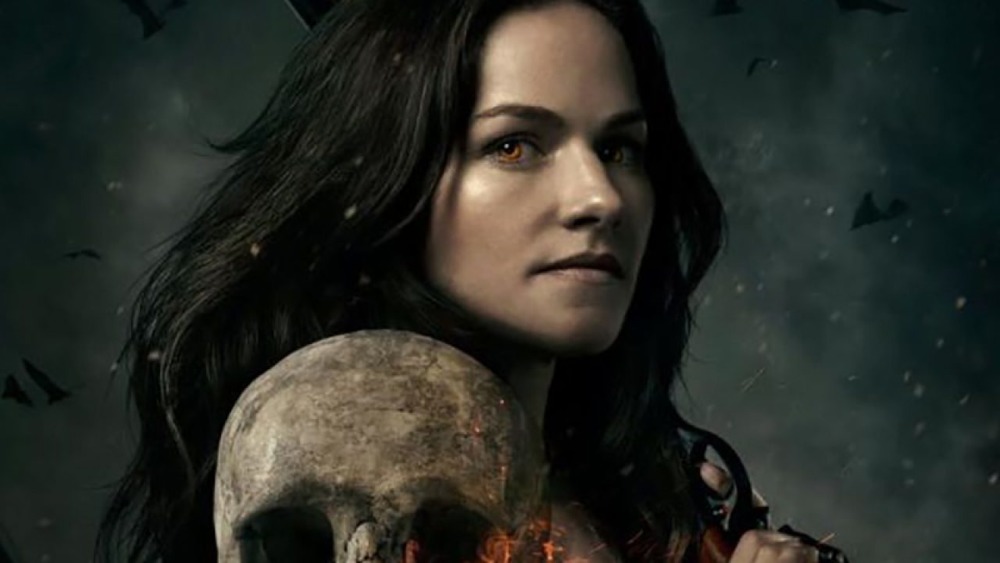 Syfy
Desjardins made an appearance in 2016 on season 1 of Syfy's hit series, Van Helsing. The series focuses on a character named Vanessa Van Helsing, played by actress Kelly Overton, a descendant of the famous vampire hunter. Set in a post-apocalyptic world after a disastrous volcano eruption covers the Earth, allowing vampires to thrive, Vanessa is humanity's last hope, as her blood has the ability to turn vampires back to humans.
In four episodes of season 1, Desjardins plays a character named Catherine, a survivor from Idaho who is rescued by Vanessa. When Catherine and her group go to where Vanessa and others are staying in an old hospital, distrust quickly grows between the two groups, resulting in tension and threats. Catherine is a strong and capable young woman who simply wants to ensure her own survivor and that of those around her who she cares about, in particular, a little girl named Callie (Macie Juiles). 
Sadly, Catherine doesn't last long, dying after being attacked by a group of vampires.
Desjardins took on the role of Maddy McAlister in Project Mc²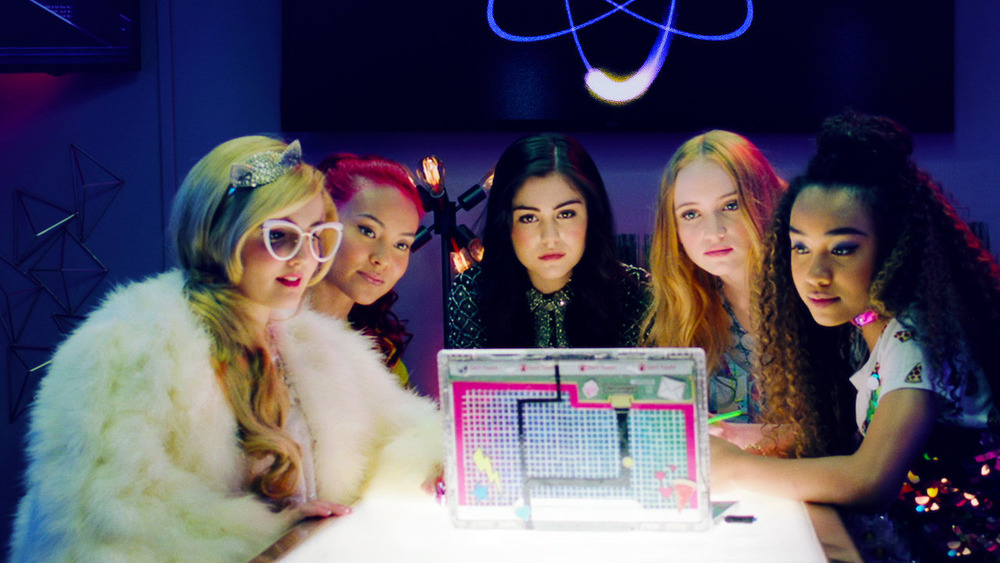 Netflix
In 2016 and 2017, Desjardins had a role on the Netflix children's show called Project Mc², about four intelligent girls who are recruited to join a secret spy organization called NOV8. The Daytime Emmy-nominated series focuses on STEM, encouraging young girls to explore science and similar interests as they watch these four best friends save the world. The show had six seasons and 26 episodes total.
Desjardins played a character named Maddy McAlister, the older sister of one of the four leads, McKeyla McAlister (Mika Abdalla). She is also an agent for NOV8, known by the codename The Nighthawk. Her younger sister McKeyla and her friends begin to suspect Maddy is working with a rival organization called HAVOC, and start investigating her activities. Desjardins as Maddy mainly appears in both season 3 and season 6.
Along with Abdalla, the main cast included Ysa Penarejo as Camryn Coyle, Victoria Vida as Adrienne Attoms, and Genneya Walton as Bryden Bandweth as the four main characters, best friends recruited to a special government agency for female operatives. They all have specialties in engineering, chemistry, technology, or other STEM-related areas of study.
Impulse featured Sarah Desjardins as Jenna Hope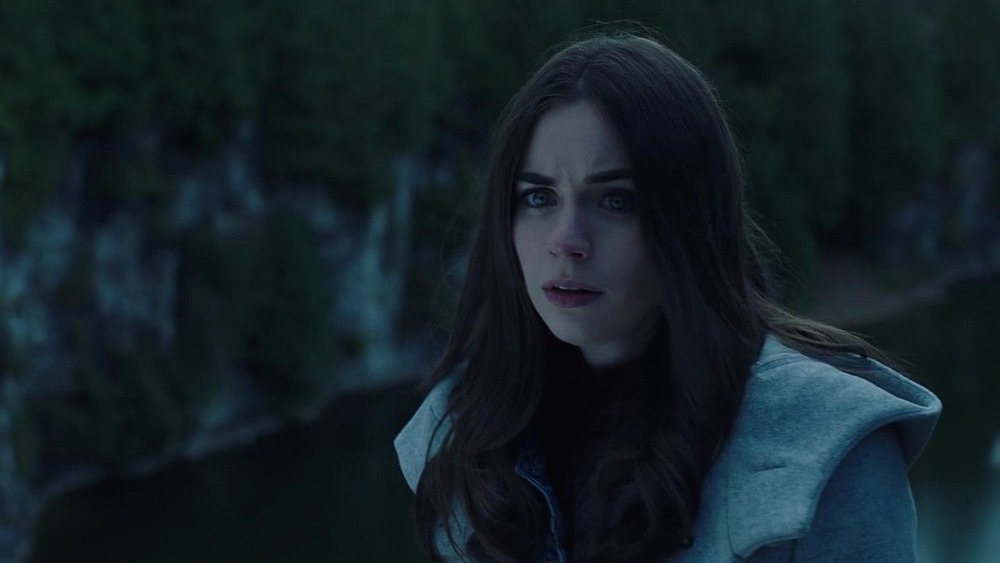 YouTube
One of Desjardins' bigger roles was the character of Jenna Hope in the YouTube original series, Impulse. 
Based on the Steven Gould novel Impulse, the show is a loose spin-off set in the same universe as the 2008 movie Jumper, which is based on an earlier Gould book of the same name. Impulse stars Maddie Hasson as Henrietta "Henry" Coles, a 16-year-old who begins to have seizures that cause her to teleport. Triggered by traumatic events, Henry first uses her power accidentally, to escape being sexually assaulted. She slowly learns how to control her newfound ability, while also dealing with the PTSD and emotional distress caused by the first experience.
Desjardins' character, Jenna, is Henry's soon-to-be stepsister, and her closest friend. Though their relationship is tense and unfriendly at first, they grow close as Henry opens up about her trauma and developing abilities. Later on, Henry supports Jenna as she begins to question and explore her sexuality. Definitely a more adult role for Desjardins, the show was sadly cut short when Impulse was cancelled after two seasons despite the great critical response, with the first season holding a 100% on Rotten Tomatoes.
Desjardins plays the devious Donna Sweett in Riverdale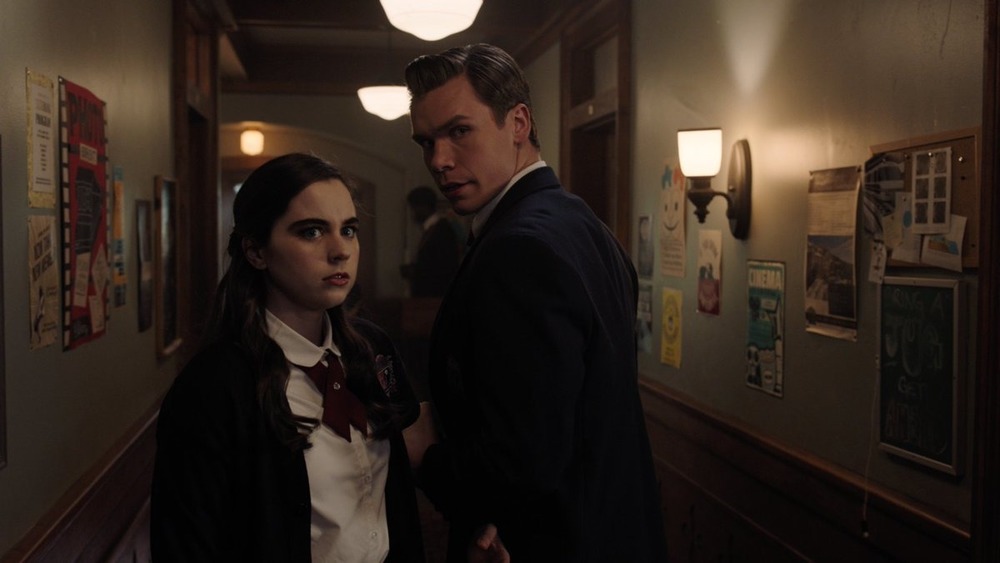 The CW
Before her role on Chilling Adventures of Sabrina, Desjardins joined the original Archieverse series, Riverdale. First appearing on the show in 2019, Desjardins plays a character named Donna Sweett, a student at Stonewall Prep, the prestigious school Jughead Jones (Cole Sprouse) is accepted to. A very privileged and toxic environment, Stonewall Prep has a secret society called Quill and Skull, of which Donna is the leader for quite a while. She forms a sort of friendship with Jughead over their time at Stonewall together, but rivalry and other issues lead to scheming with Donna and other students, who frame Betty (Lili Reinhart) for Jughead's supposed murder.
Donna is intense and clever, and is actually hiding a secret identity from those around her. Revolving around her family's past, and a need for revenge, Donna enacts a seriously involved plan in order to get into Stonewall Prep, gain control of leadership, and accomplish her devious goals. 
Luckily for fans of the manipulative yet charming character, she's expected to return in the upcoming fifth season, which premieres on The CW on January 20, 2021. Desjardins is actually joined in her Chilling Adventures of Sabrina cameo by two actors who play Donna's classmates in Riverdale, though they do not play the same characters across the two shows.