Will Schitt's Creek Get A Movie?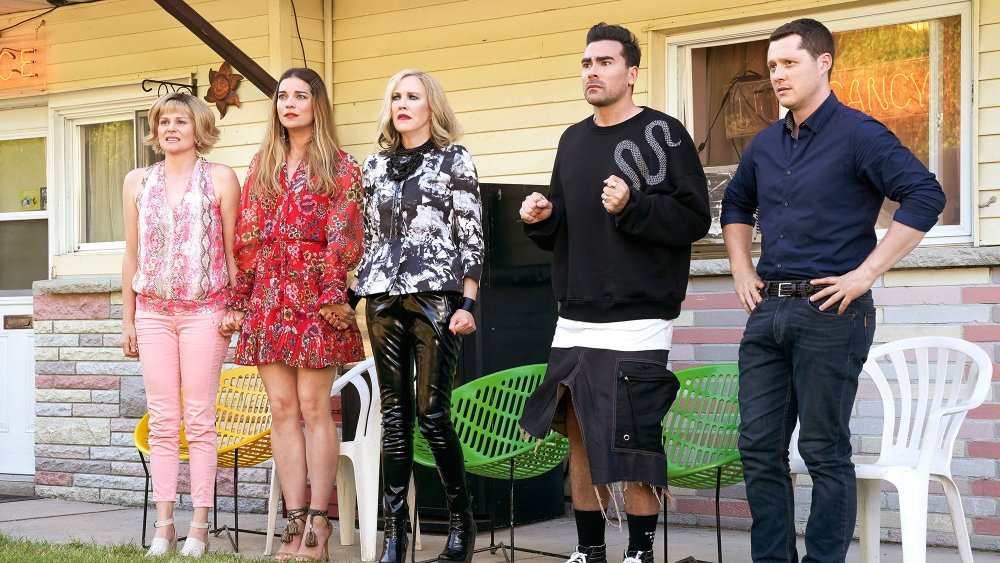 Pop TV
If you're a huge fan of Schitt's Creek, get excited: The story might not be over just yet.
During the mostly virtual and socially distanced 2020 Primetime Emmy Awards ceremony, this little show that could improbably swept the entire Comedy category, winning awards for writing, directing, and every single lead actor. Catherine O'Hara, Annie Murphy, and father and son duo Dan and Eugene Levy all took home hardware. The show even claimed the top prize for Outstanding Comedy Series. Such was the dominance of Schitt's Creek.
The riches-to-rags story of the wealthy Rose family, who lose their fortune and are forced to live in a small, rundown town they once purchased as a joke, Schitt's Creek proved its worth as one of the funniest and sweetest sitcoms in recent memory. By letting the Rose family — father Johnny (Eugene Levy), mother Moira (O'Hara), and children David (Dan Levy) and Alexis (Murphy) — adjust to their lives and learn to love the town of Schitt's Creek, the series became a feel-good hit that kept audiences laughing until it closed out its six-season run in the spring of 2020.
Creator and star Dan Levy was clear about why he wanted to end the series, but during the 2020 Emmys, he hinted at a potential next chapter for the Rose family. Here's what the younger Levy had to say about a Schitt's Creek movie.
Dan Levy said a Schitt's Creek movie might be possible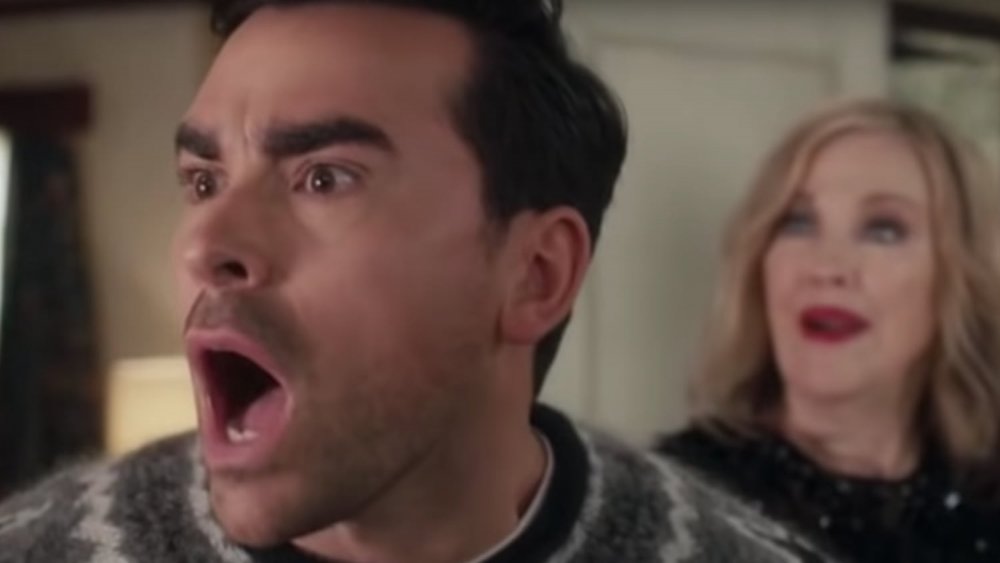 Pop TV
During the 2020 Emmys ceremony, which featured host Jimmy Kimmel broadcasting mostly alone from Los Angeles' Staples Center interspersed with live feeds of the winners, Dan Levy, who won big in the Comedy categories, revealed that a Schitt's Creek movie isn't out of the question.
As reported by Variety, "To be honest ... this is the best way we could have ever ended the show. If there is an idea that pops into my head it has to be really freaking good because this is a nice way to say goodbye. Fingers crossed we get a nice idea popping into our head soon ... I would love to work with these people again."
Fans shouldn't get their hopes up, however, as Levy is more than happy with the show's pitch-perfect ending. Levy continued, "What an absolutely unbelievable way to end our series. I don't think you could ever ask for a better conclusion than tonight. We are absolutely thrilled."
Whether or not Schitt's Creek ever continues, fans can relive the series on Netflix, where the newly crowned Emmy darling gained an enormous fan base after its original run on Pop TV.