The 2000s Superhero Flop Defying Odds And Dominating Netflix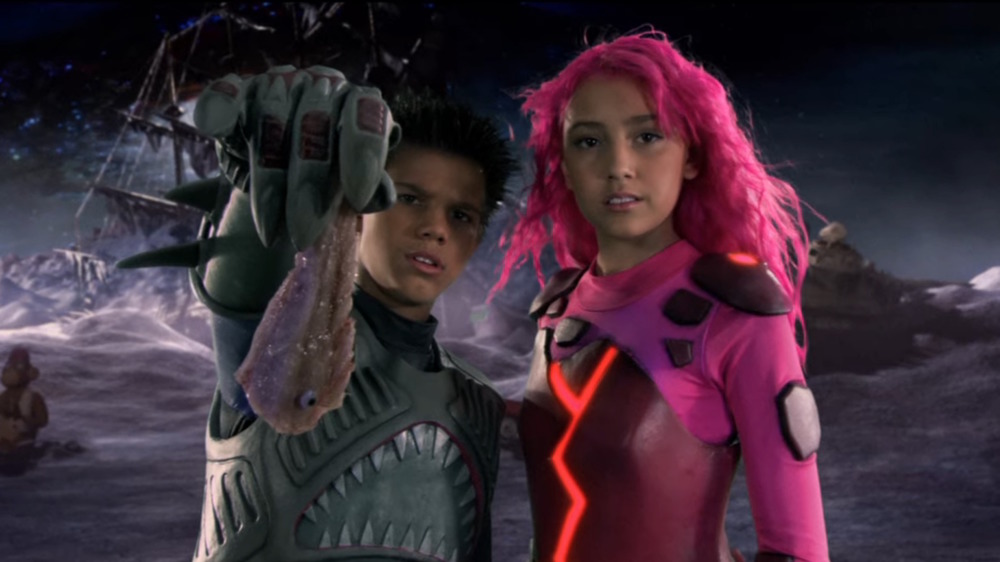 Dimension Films
It's a relic from the bygone era of wearing poorly fitted red and blue glasses and reaching out to touch a movie because it's just so close, but The Adventures of Sharkboy and Lavagirl 3-D is having an unlikely resurgence on Netflix. While it flopped like a shark out of water upon release in 2005, it's now hit the number seven spot on the streaming site's Top Ten Movies Today.
Sharkboy and Lavagirl, directed and written by Robert Rodriguez, followed on the heels of his Spy Kids franchise — another family-friendly action film. The adventure begins when young Max's (Cayden Boyd) imaginary friends Sharkboy (Taylor Lautner) and Lavagirl (Taylor Dooley) request his help in saving their home world, Planet Drool. He's then transported into a strange dreamworld ruled by altered versions of his real-life bullies. With the aid of Sharkboy's shark strength and Lavagirl's ability to set just about everything on fire, Max saves the day. Now, after 15 years, Rodriguez has brought Sharkboy and Lavagirl back for an unlikely sequel that's simultaneously dominating Netflix and breathing new life into the original.
Sharkboy and Lavagirl are no longer in 3-D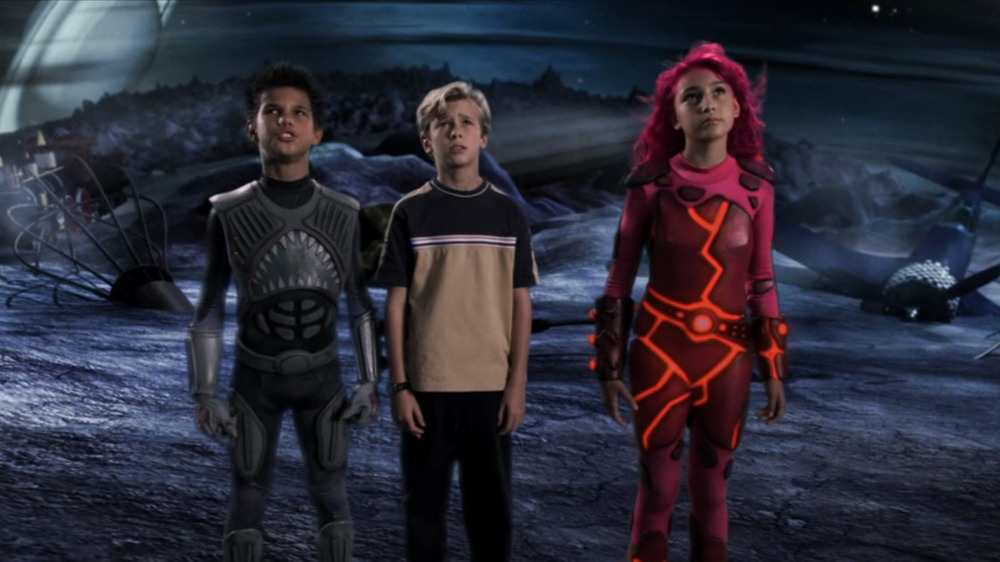 Dimension Films
While Sharkboy and Lavagirl are iconic to a generation of now-grownup kids, their sudden popularity most likely derives from the recent release of We Can Be Heroes, its stand-alone sequel. Rodriguez, a versatile filmmaker who's also directed Alita: Battle Angel and an episode of The Mandalorian, was eager to return to his family-centered action universe with Heroes. The new film takes place in a slightly different world in which Sharkboy and Lavagirl are actually real, married, and have a kid together. Their daughter, Guppy (Vivien Blair), teams up with the children of several other superheroes to save their parents from invading aliens. While Twilight's Lautner doesn't return as Sharkboy, the original Lavagirl, Taylor Dooley, makes a surprise appearance with the same bright pink hair.
While the sequel brought attention back to the colorful superhero kids, the movie now has something going for it on Netflix that it didn't in theaters. Back when Sharkboy and Lavagirl first came out, film critic Roger Ebert called out the poor 3-D graphics as the worst part of the movie. He wrote that it overshadowed the "upbeat charm" the film carried over from Spy Kids, and remarked that the movie would probably be much better on DVD. So while it's not exactly blooming on DVD, but instead the streaming site Netflix, it might be for the better that you can't watch it in the original lackluster red and blue.
The Adventures of Sharkboy and Lavagirl (not in 3-D) is available now for streaming on Netflix.