The Walking Dead Tweet That Should Have Rick Grimes Fans Hyped For 2021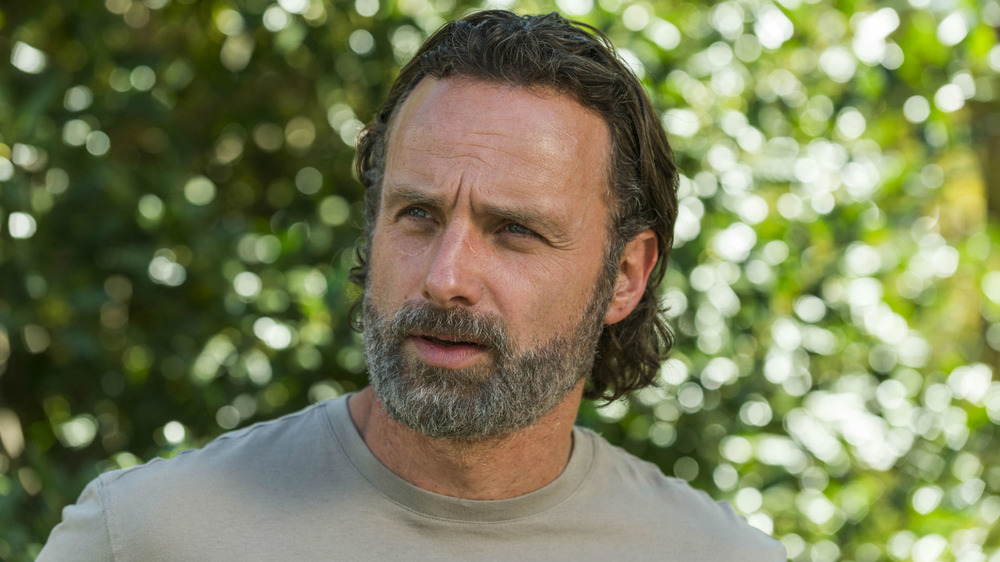 AMC
Remember the days when The Walking Dead used to be just one AMC show, based on Robert Kirkman and Tony Moore's comic book series of the same name? At times, the series has seemed as unkillable as the undead creatures it refuses to call zombies – and while the flagship series is finally coming to an end after season 11, there's a lot more looming on the horizon. The Walking Dead universe is rapidly expanding with stuff like season 10 bonus episodes, as well as sister shows like Walking Dead: World Beyond and Fear the Walking Dead.
Even as the main show is riding into the sunset, there's no sign of the franchise letting up. In the future, fans can expect delicious new Walking Dead shows like the genre-bending Tales of the Walking Dead, and the "Daryl and Carol" spin-off that will focus on fan-favorite characters Daryl Dixon (Norman Reedus) and Carol Peletier (Melissa McBride). Oh, and perhaps most interestingly, there's the matter of the franchise's long-planned big screen debut. 
The first movie in the Walking Dead-verse will focus on Rick Grimes (Andrew Lincoln), and is the first part of a planned trilogy. Since the global pandemic has thrown the industry into disarray, it's been unclear when fans get to see what movie-worthy adventures Rick's been up to since leaving the show. Fortunately, some promising information about the subject has now been unveiled on Twitter. Let's take a look at The Walking Dead tweet that should have Rick Grimes fans hyped for 2021.

The Walking Dead director teases a Rick Grimes movie in 2021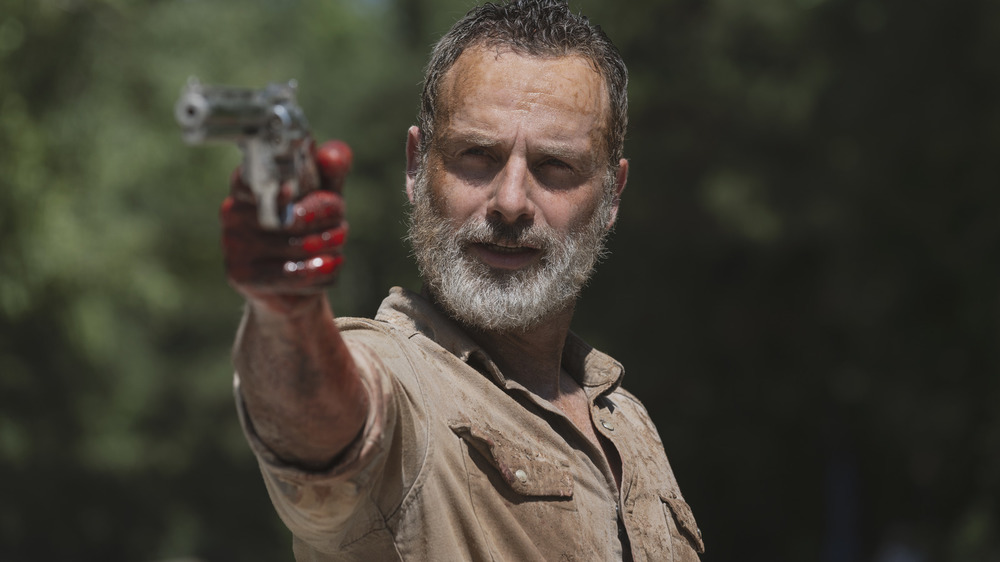 AMC
If The Walking Dead director Rosemary Rodriguez's social media is any indication, we might finally get a Rick Grimes movie in 2021. 
On December 28, The Walking Dead Twitter account posted a question to the fans, asking: "What are you most looking forward to in 2021?" Rodriguez responded by quote tweeting the query and her own answer. "Finding Rick Grimes on the big screen!" the director wrote, complete with a #TWDFamily hashtag and a heart emoji for good measure.
Remember, this wasn't just a random throwaway comment. This is a person who in all likelihood has inside knowledge, publicly commenting about the matter by replying to a tweet by the show's official Twitter. Sure, the wording is phrased so that it can technically be called wishful thinking if needs must, but many fans who have replied to Rodriguez have taken it as a confirmation that a Rick-centric The Walking Dead movie will indeed be out in 2021. Since fans of the franchise are no doubt eager to see what has happened to everyone's favorite world-weary post-apocalyptic protagonist, let's hope this turns out to be true.