The Daniel And Amanda Conversation In Cobra Kai That Means More Than You Think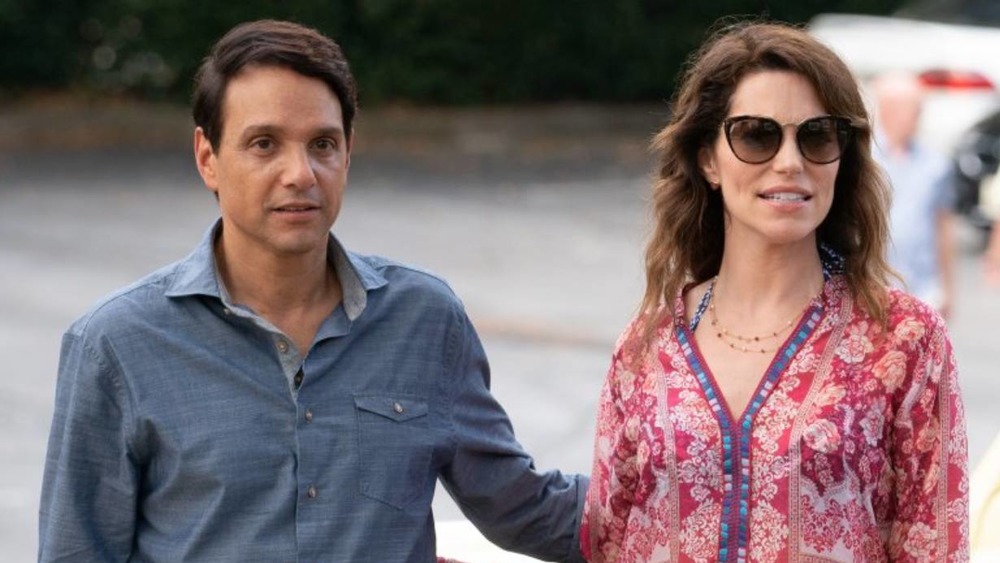 Netflix
While it helps to have seen the original Karate Kid movies to appreciate Cobra Kai, you can follow along with the plot even without those reference points. From lines of dialogue characters repeat to the return of iconic locations like quintessential '80s hangout Golf N' Stuff, Cobra Kai isn't afraid to rely a bit on nostalgia to make fans of the original film series excited to see what their favorite characters are up to these days. 
With season 3 of Cobra Kai coming out in January of 2021 on Netflix, it's the perfect opportunity to revisit the previous seasons so that you're all caught up when new episodes air. Based on a recent Reddit thread started by u/starbearer92, it appears as though one line in particular has caught viewers' attention. It all has to do with an influential Karate Kid character who's yet to make an appearance on the sequel series: Ali Mills, as played by Elisabeth Shue. 
Amanda makes it clear that she's aware of what Ali Mills means to Daniel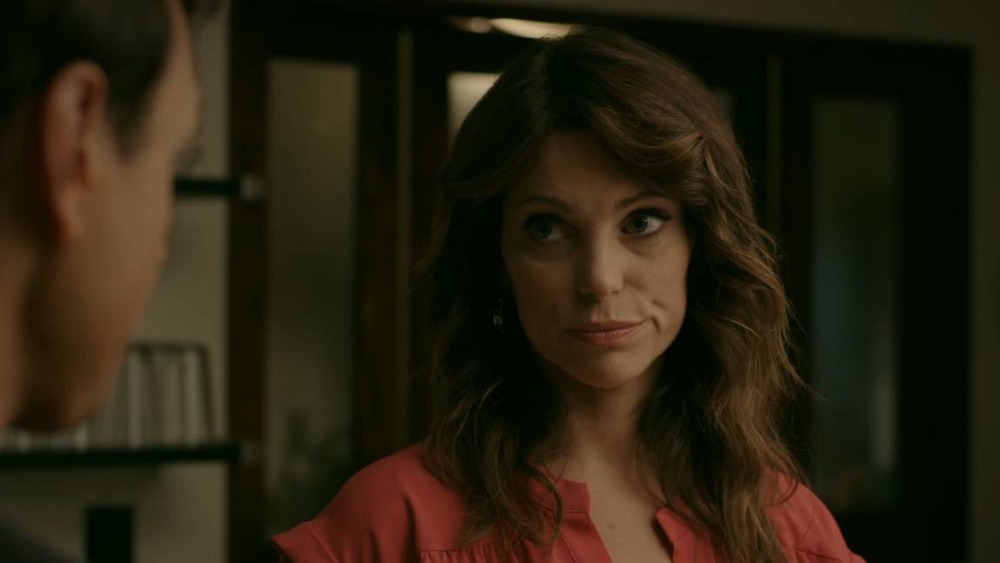 Netflix
In one episode, Daniel (Ralph Macchio) says to his wife, Amanda (Courtney Henggeler), "Hey, my mom used to drive me to my dates." This leads to Amanda stating, "Yeah ... How did that go?" This is clearly in reference to the fact Daniel's mom drove him and Ali Mills to their Golf N' Stuff date in the first Karate Kid movie. She's making a sly joke that it clearly didn't work out between them, so having your parent drive you to the date isn't necessarily a positive. 
Fans of the series point out that this moment actually reveals quite a bit about Daniel and Amanda's relationship. Ali was Daniel's high school girlfriend, and yet she meant so much to him that he's talked about her quite a bit to his current wife. Redditor u/Raquel_1986 mentions as much by stating, "I mean, it is just a date her husband had with a girl in High School... Or was actually Ali soooo important to Daniel that he keeps [mentioning] details to his wife?"
It's normal for married couples to talk about previous relationships, but Daniel has obviously discussed this one particular date in such detail that Amanda knows his mother drove them to the mini-golf course. How many times has Daniel brought up this story? Why does Amanda clearly have such disdain when Daniel brings it up? It could suggest Daniel still holds a flame for his one-time teen love, and it implies that things would get complicated quickly if Ali Mills ever came back into the picture. 
Ali hasn't shown up in any of the season 3 trailers, so it's unclear if she'll be joining the cast, but based on the friend request she sent Johnny in the season 2 finale, it does seem like she'll show up at some point. We're guessing Amanda wouldn't be too pleased to see her husband interacting with Ali in any capacity, but that's precisely the kind of drama Cobra Kai excels at providing.