Cobra Kai Fan Theory Explains How Elisabeth Shue Could Return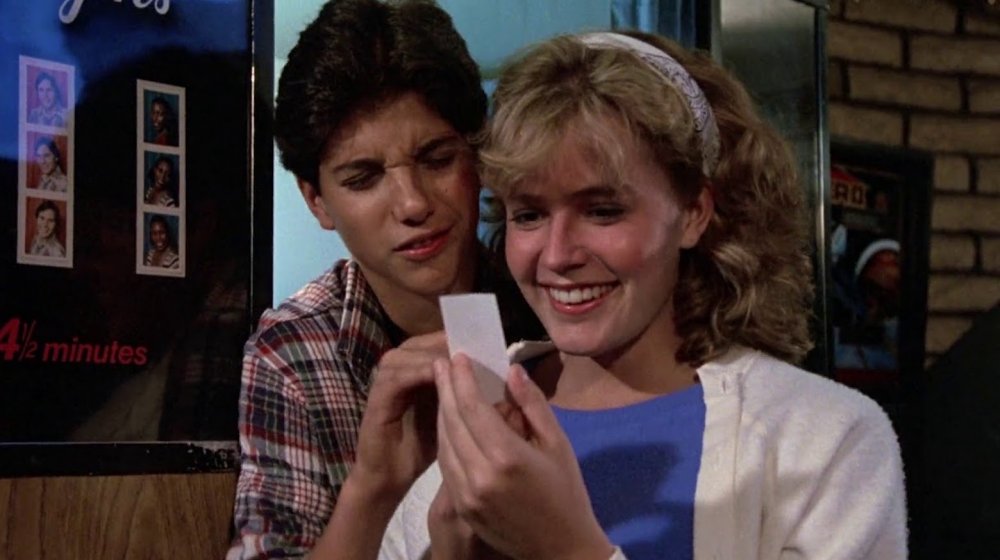 Columbia Pictures
Some movies sparkle upon release, but fade from collective memory soon after. Others work their way into the hearts and minds of viewers in ways that ensure they'll be watched and re-watched for decades to come. For an entire generation of movie lovers, the 1984 blockbuster sports drama The Karate Kid is very much of the latter status. In fact, the film — about bullied teen Daniel LaRusso (Ralph Macchio) being taught the ways of the fist by wise marital arts master Mr. Miyagi (Noriyuki "Pat" Morita) — has become a cultural touchstone in the 30-plus years since its release.
But even as much as '80s kids continue to revere the film, it seems The Karate Kid cast holds the movie just as dear — so much so that a handful of stars have returned to the fold for a fresh wave of karate-centric drama in the series Cobra Kai. That includes both Macchio and his old Karate Kid nemesis William Zabka, who plays Johnny Lawrence.
To date, Cobra Kai has aired two strong seasons of action-packed, surprisingly poignant drama, with a third expected to hit Netflix January 8, 2021. While fans of Cobra Kai are dying to get back to the action and find out what's in store for Johnny, Daniel, and their protégés, the probable return of another original The Karate Kid character has had the internet buzzing for months.
That character is Elisabeth Shue's Ali, who played sweetheart to both Daniel and Johnny in the original film. If you're not up on Cobra Kai lore, the character was mentioned several times during the series' second season, with the boys learning via some good ol' Facebook sleuthing that Ali is now a pediatric surgeon in Denver. Some fans believe Ali's medical background is what will bring her back into Daniel's and Johnny's lives on Cobra Kai season 3.
Warning: Serious spoilers are ahead.
Elisabeth Shue's Ali might be Miguel Diaz's doctor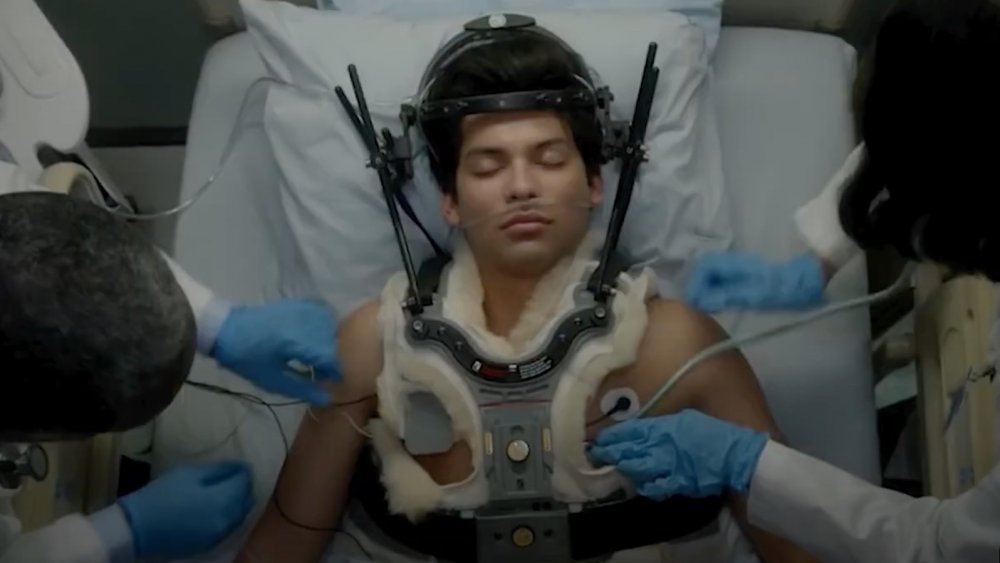 Netflix
Assuming you're in the know about what went down on the Cobra Kai season 2 finale, it's pretty clear how Ali might find her way into the narrative for season 3. The finale sees Daniel and Johnny's new students Robby (Tanner Buchanan) and Miguel (Xolo Maridueña) facing off for the second time in the show's run. This time, the high-schoolers throw down in a no rules, no-holds-barred brawl on school grounds. Without the safety of a refereed competition, Robby and Miguel take things way too far, with Miguel ultimately suffering a two-story tumble that leaves him badly injured.
When last we saw Miguel, he was bed-ridden, unconscious, and on life support in hospital. The season 3 teaser for Cobra Kai finds him awake, but sporting a head and spinal brace that has some speculating the injuries may have left him suffering at least some sort of temporary paralysis. With Miguel's medical troubles certain to feature heavily on the upcoming season of Cobra Kai, many are assuming Shue's Dr. Ali Mills Schwarber will return to California to help tend to his injuries and/or recovery. This also makes the timing of her reaching out to Johnny near the end of season 2 all the more fortuitous.
However the Cobra Kai creatives bring Ali back into the mix, it should be fascinating to see what's become of her in the years since The Karate Kid – even more so to see how her presence will effect the now-married Daniel and a hard-luck Johnny who's clearly still carrying a bit of a torch for his old high school flame.