Why A Character's Predicted Return Makes Cobra Kai Fans Nervous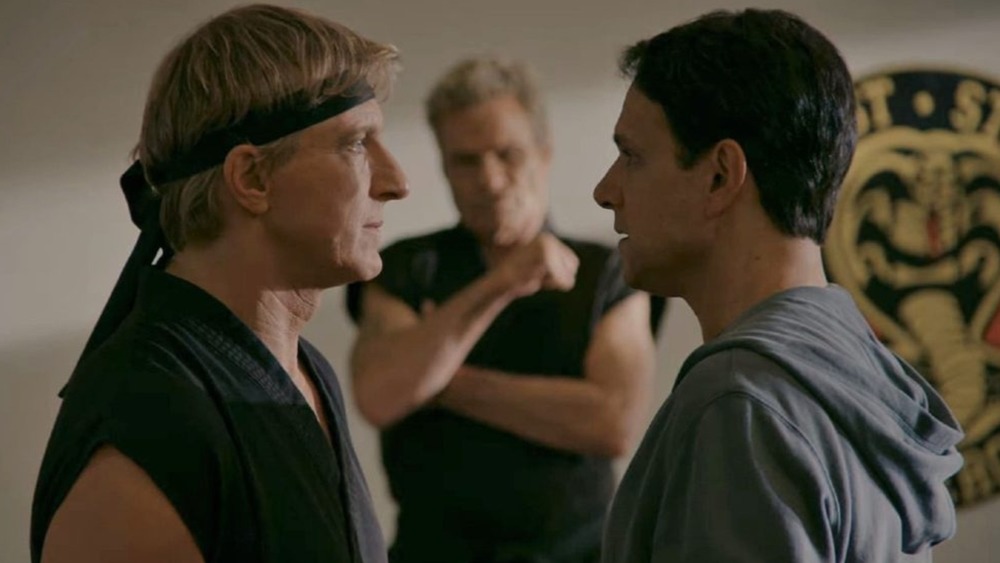 Netflix
Of every sequel, prequel, and spin-off of a classic big screen property, few have garnered as much unanimous praise as Netflix's recent acquisition, Cobra Kai. Fans, new and old alike, continually voice their love for the show's story, presentation, and, of course, its diverse cast of intriguing characters that includes franchise newcomers as well as old favorites from the Karate Kid film series. After all, Daniel LaRusso (Ralph Macchio) and Johnny Lawrence's (William Zabka) rekindled rivalry drives the narrative and has brought many of these classic characters to the forefront over Cobra Kai's two — soon to be three, and later four — seasons.
Audiences have already been treated to some pretty major cameos so far, including Randee Heller reprising her role of Daniel's mom, Lucille for a handful of episodes, and Martin Kove coming back as John Kreese, the ruthless leader of the Cobra Kai dojo. Not to mention, Mr. Miyagi (Pat Morita) appeared in flashbacks, and Daniel visits his grave, now and again, to reconnect with the late sensei. While the Cobra Kai fanbase responded to most of these examples with some measure of excitement, there's one potential comeback that has them a bit worried. 
Depending on her role going forward, the return of Daniel and Johnny's ex-girlfriend, Ali Mills — as played by Back to the Future Part II's Elisabeth Shue in the first two Karate Kid installments — could mean bad news for the both of them.
Ali's return could mean one of two things...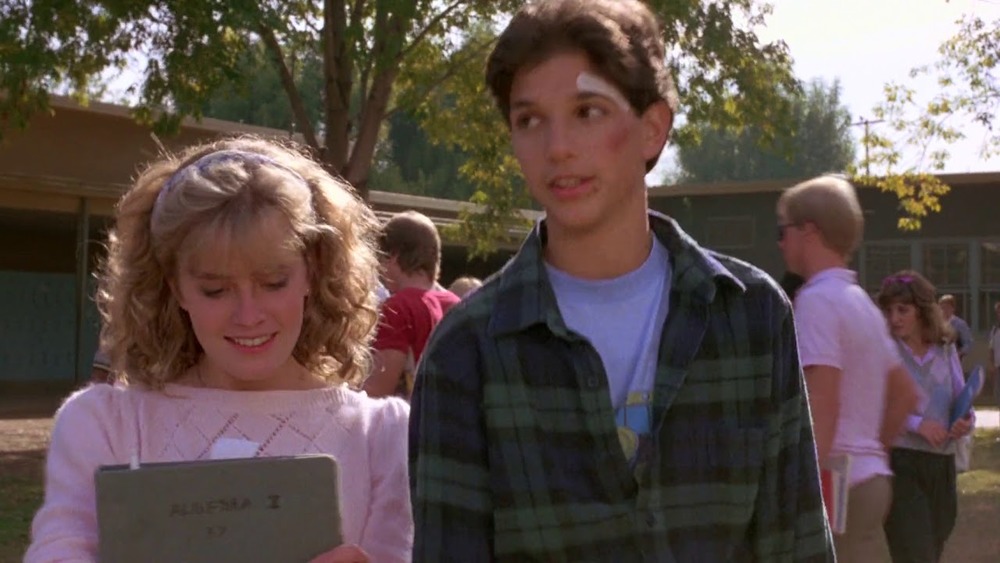 Columbia Pictures
Should Ali Mills join the growing cast of Cobra Kai sometime in the future, her presence could have one of two adverse effects on the show: she somehow brings Johnny and Daniel together as allies, or she causes their personal lives to deteriorate, worsening their relationship in the process. The Cobra Kai fans on Reddit established this dichotomy in a thread discussing Johnny and Carmen's (Vanessa Rubio) budding romance. Reddit user skipford77 offered up the most logical explanation for Ali's Cobra Kai appearance, tying her medical expertise to Miguel Diaz's ( Xolo Maridueña) recovery. "Ali won't be back as a love interest or closure. No one needs closure from a teenage romance," they wrote, dispelling the theory that she'll create some kind of love triangle. "She'll most likely consult on Miguel's recovery and be the catalyst that gets Johnny and Daniel to work together."
They continued in a separate and equally rational comment, saying "That would be lame if both these dudes start seriously pining over a high school flame," and noted that, whether she sticks around for one episode or a handful, she deserves more to do in the grand scheme. "I think her role will be more significant than just the same old thing she did 30+ years ago."
Other viewers aren't so certain her role in season 3 will be so innocent, as evidenced by Redditor The-Mandalorian's claim that, "It's no coincidence that she's coming back right as Daniel is having marriage problems and Johnny's girlfriend never wants to see him again." User StrLord_Who followed up and cited the relevance of Johnny's enduring connection to Ali, recalling that "Johnny literally said to his dying friend, 'I never really got over Ali.' Of course he needs closure."
The possibility of Elisabeth Shue's Cobra Kai introduction is thought provoking, to say the least. It's difficult to foresee how exactly she'll fit into the current narrative, leaving audiences no choice but to patiently wait for the newest batch of episodes to answer their burning questions. If season 3 doesn't do the trick, when it arrives in January 2021, there's always season 4 to look forward to.