The Cobra Kai Location You Can Actually Visit In Real Life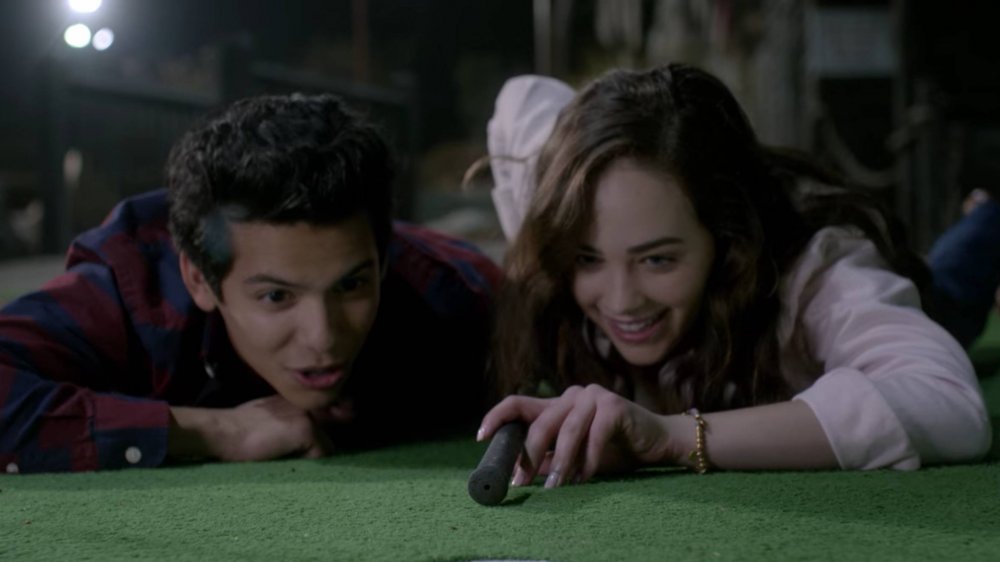 Netflix
Fans of the 1984 film The Karate Kid got to indulge in some much-needed nostalgia with the fantastic new series Cobra Kai. It picks up over 30 years after the events of the movie trilogy with a middle-aged Johnny Lawrence (William Zabka) down on his luck. He decides to start training a new generation of Cobra Kai students, while constantly running into Daniel LaRusso (Ralph Macchio), who's done very well in life after winning the All-Valley Karate Tournament.
With season 3 of Cobra Kai coming out on Netflix on January 8, 2021, it's the perfect time to revisit the series. Not only can you get in a quick binge-watch before the next season drops, but depending on where you live, you may even be able to visit some noteworthy locations from the show. The series was filmed in various spots around Los Angeles, California and Atlanta, Georgia (via Decider). For example, the bar Johnny and Daniel share a drink at in the penultimate episode of season 1 is the 529 Bar in Atlanta. You can't really enjoy that unless you're over 21 years old, but if you want to see a more kid-friendly part of Cobra Kai (and The Karate Kid) history, then there's one spot everyone can check out in Atlanta. 
It's just one of the many season 1 Easter eggs we hopefully haven't seen the last of in Cobra Kai. 
You too can play mini-golf at Golf N' Stuff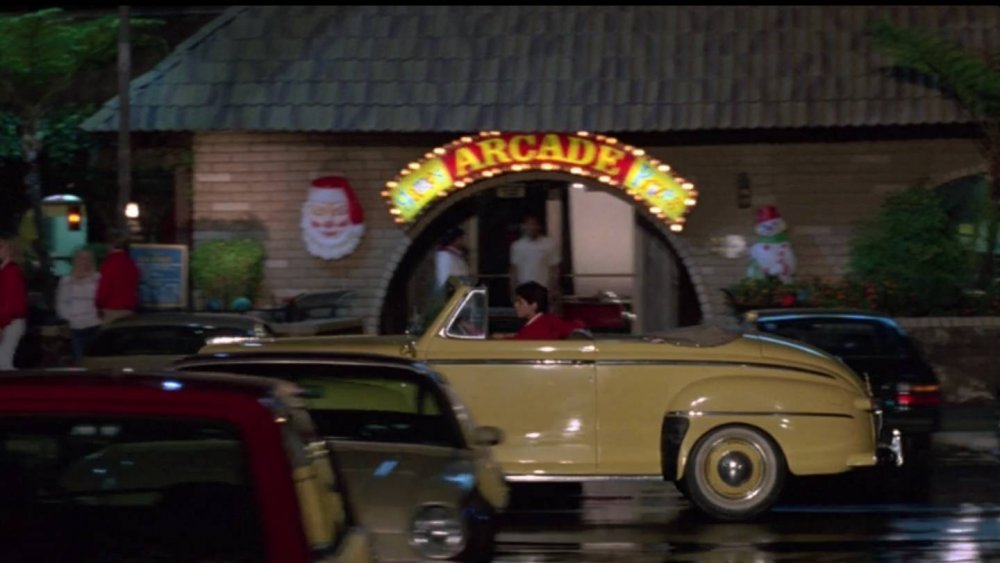 Columbia Pictures
On season 1 episode 7 of Cobra Kai, "All Valley," Johnny tells Miguel (Xolo Maridueña) to take his date, Sam LaRusso (Mary Mouser), to his old stomping grounds. Fans of The Karate Kid no doubt knew what was in store, as the next scene shows Miguel and Sam pulling up to the putt-putt golf course, Golf N' Stuff. 
Despite the series taking place in California, Golf N' Stuff is actually a real location, and you can really go there to play some mini-golf (a seemingly innocent game with super creepy origins) ... provided you're in Georgia. Golf N' Stuff scenes are filmed at Fun Spot America, a real theme park featuring rides, an arcade, and even go-karts. It's been a staple in the area for years, and honestly, it's a pretty great place to take your date even if you don't have a big karate tournament coming up. 
The park is suitable for kids and adults of all ages. There are plenty of kiddie rides as well as roller coasters, but when it comes time for Miguel and Sam's date, the focus is squarely on mini-golf. The scene practically mirrors the one in the original Karate Kid, and if you and your sweetheart are fans of either the films or Cobra Kai, then you can act it out on your own at Fun Spot America. 
Season 3 of Cobra Kai is bound to have more fun teases in store for fans, especially considering a supposed connection to the Karate Kid cartoon. Cobra Kai has proven itself to be a worthy sequel to the Karate Kid trilogy. With at least two more chapters forthcoming on Netflix, January 8 appears to be only the beginning.