Why Twitter Was Roasting The Poster For Tom Holland's Upcoming Movie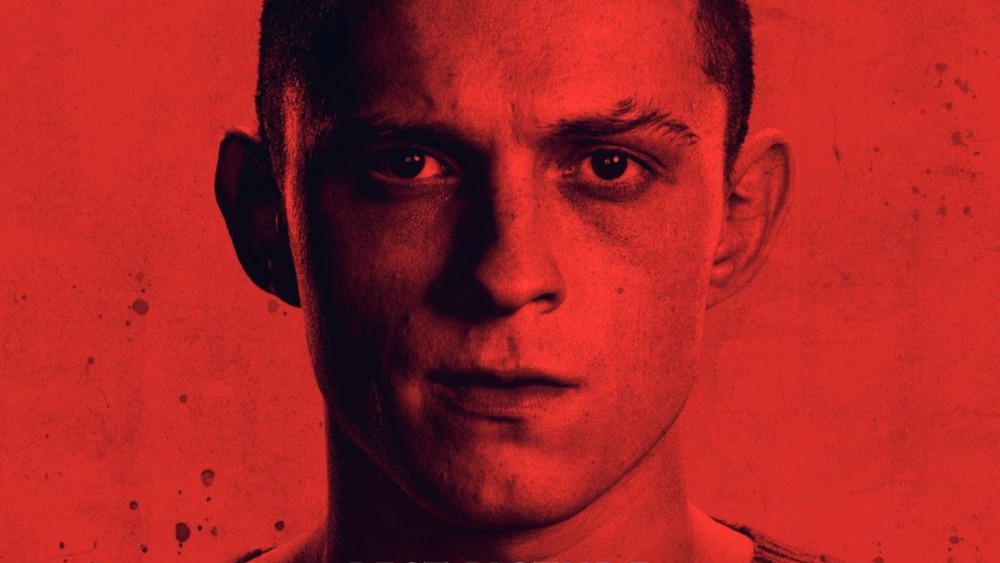 Apple TV+
We can't wait to see Tom Holland's new movie ... Cherkk. Or is that Cher — like, the "Do you believe in life after love?" Cher? 
Oh, it's called Cherry? Yeah. It seems that people were confused by a slip-up that occurred involving the upcoming film's poster, which led to the ad then getting roasted on Twitter for its illegible font design.
The movie, which comes out theatrically on Feb. 26 before hitting the Apple TV+ streaming service on March 12, actually sounds extremely good. It is Avengers: Infinity War and Endgame directors the Russo brothers' first movie since that one-two punch of a world-conquering Marvel finale. Tom Holland stars as the titular Cherry, an Army medic with PTSD who starts robbing banks to fund his opiate addiction. Joe Russo says the Spider-Man actor could win an Oscar for it. It's based on a bestselling semi-autobiographical novel by author Nico Walker, a decorated Army vet who served time in federal prison for bank robbery. The cast also includes Wayne's Ciara Bravo, Midsommar's Jack Reynor, and The Many Saints of Newark's Michael Gandolfini.
But you wouldn't get any of that from Variety's digital misprint of the poster, leading to a font that doesn't even effectively communicate the title of the movie. The Rs looked like Ks, and the Y seemed to be missing entirely. So very confusing!
Tom Holland is ... CHERKK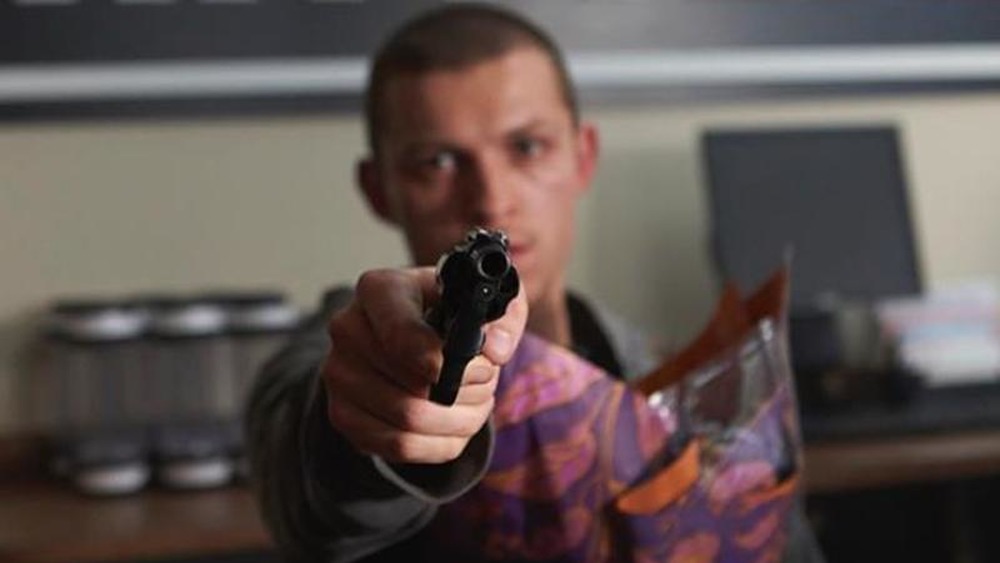 Apple TV+
The poster pile-on started with a tweet from movie critic Chris Evangelista, who shared the image and wrote "This is an appallingly bad poster, good lord." Pretty hyperbolic, but it's Twitter, where everyone's hyperbolic all the time. "Why isn't the title centered? Why is the title apparently CHERRKK? What is happening?" Evangelista added. He imagined that Holland was playing a character named Larry Cherkk, who is some kind of renegade cop who doesn't play by the rules. "You're out of control, Cherkk!! Get out of my office!," he joked.
Other folks joined in on the fun. "Honestly, didn't picture Holland being cast in the Cheri Oteri biopic, but I'm open minded about it," Twitter power user Anil Dash joked.
"sherk and his old friend dokney," wrote @Pliny_theElder.
"Is this how robots feel reading captcha?" @TheLoganTrent quipped.
Holland fan account @TomHWorld jumped in to try to explain that the image Evangelista shared was apparently a screenshot of an animated poster, and linked to the real, finished poster where the title looks normal and the "Best Picture" is centered. So, thankfully, it seems that the graphic designer who created this poster wasn't totally out of their mind when they made it: it was a simple misprint. Nonethless, Cherry became Cherkk. 
Thankfully, before any true damage could be done, Variety came back around to fix the error and make amends.
Cherry is Cherry again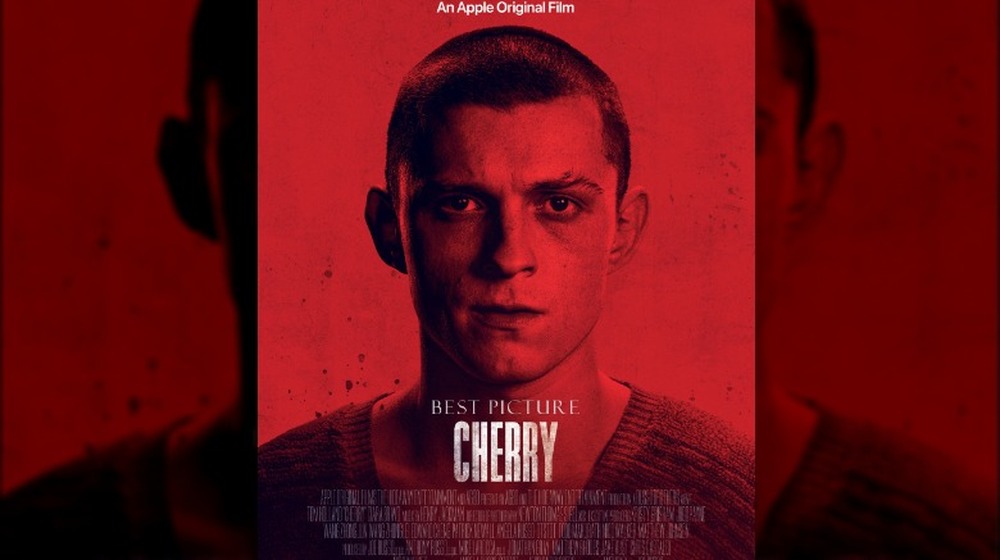 Apple TV+
Mistakes happen, even when big companies are involved. And in this case, it appears that the "Cherkk-gate" incident was simply a slip-up on the part of Variety, which they swiftly came back around to correct. Posting on Twitter, the media company wrote the following: "Variety apologizes for our mistake in the digital misprint of the ad for the film 'Cherry.' This is not up to our standards. Here is the corrected version of the ad," followed by a more accurate and understandable version of the image, as seen above. 
Honesty is always nice, and when it comes to film promotion — which, not even including the production process itself, involves so many different people doing so many different things — it's no wonder that slips like this do happen occasionally. It's understandable that everyone got a good laugh in, but it's also good that it was never intended in the first place, particularly since — all of this humorous business aside — Cherry is looking like a very solid film, which could boast a great performance from Holland.
The film is scheduled to hit theaters on February 26, 2021, and Apple TV+ on March 12.