Why Patty Jenkins Is On The Fence About Making Wonder Woman 3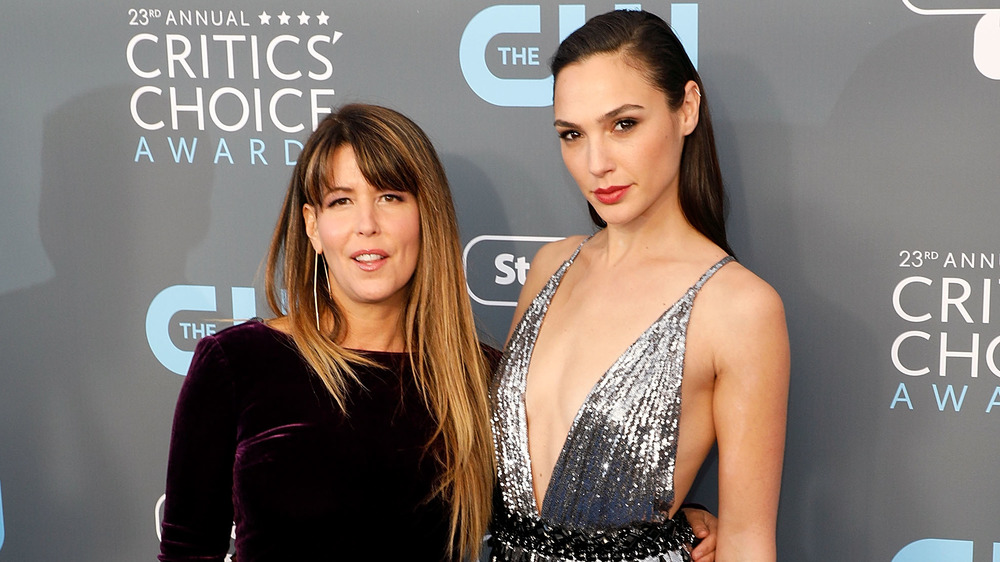 Taylor Hill/Getty Images
Wonder Woman: 1984 is set to drop in select theaters and on HBO Max on Christmas Day, and critics are already praising Patty Jenkins' second directorial outing with Diana Prince (Gal Gadot). With the critical success of her second stab at a DC Extended Universe (DCEU) film, Emmy nominee Jenkins is establishing herself as one of the most reliable directors currently working in the world of big-budget superhero blockbusters. That kind of reputation makes it seem like a no-brainer that Jenkins would sign on to helm a third movie in the burgeoning Wonder Woman franchise. However, as with so many aspects of show business, it's not quite that simple.
During a recent interview with The New York Times, Jenkins spoke about her upcoming film, the process of working with Warner Bros., and whether she plans to come back for WW3. On the topic of her involvement in a possible threequel, the director said, "We'll see what happens. I really don't know. I know that I'd love to do the third one if the circumstances were right and there was still a theatrical model possible. I don't know that I would if there wasn't."
From "very rough" contract negotiations to her feelings about Warner Bros.' streaming-based release model, there are more than a few reasons why Jenkins isn't a hundred percent set on coming back to direct a third Wonder Woman movie.
Jenkins almost exited WW84 because of pay disparities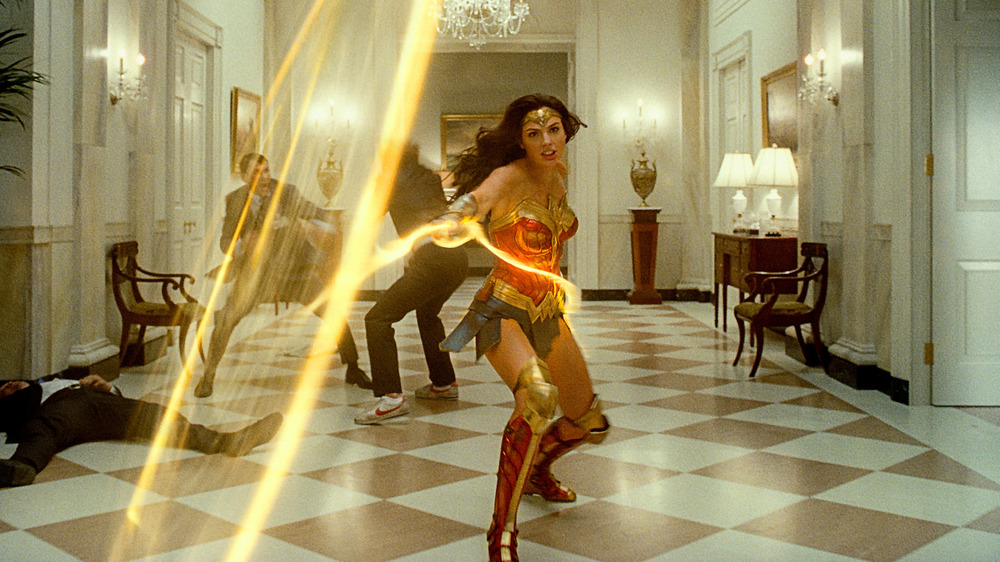 Warner Bros./DC Entertainment
When the first Wonder Woman released in 2017, it quickly became the most critically acclaimed movie in the DCEU by a wide margin (not a difficult task, considering it was up against the likes of Suicide Squad and Batman v Superman, but still). It also made Warner Bros. plenty of money, likely as a result of all the critical fanfare about a serviceable DC entry. Considering the success, it seemed like a given that she would be returning to helm a sequel. However, shortly after Wonder Woman's release, it was reported that Jenkins hadn't yet signed on to a follow-up (via Cinema Blend).
When she did finalize a deal to direct the second film, she became one of the highest paid female directors in history (via Deadline). That victory was hard won. During an interview with the Happy Sad Confused podcast (via NME), Jenkins admitted that she almost quit the franchise because she wasn't being offered appropriate compensation. She explained, "It was easy to find that all of the men not just had quotes, they'd made an independent film and then a first [superhero] movie. They got paid seven times more than me for the first superhero movie. Then on the second one, they got paid more than me still."
Ultimately, she decided to fight to be paid the same as other directors working at the same level: "I was like 'If I can't be victorious in this regard, then I'm letting everyone down.' If not me, who? So it became something I became very, very, very passionate about."
Pay disparity isn't the only frustration Jenkins has had with working on WW84. In her New York Times interview, she also shared her thoughts on Warner Bros.' controversial decision to launch WW84 and the rest of their big-budget blockbusters on HBO Max.
Jenkins was shocked by the decision to premiere the movie on HBO Max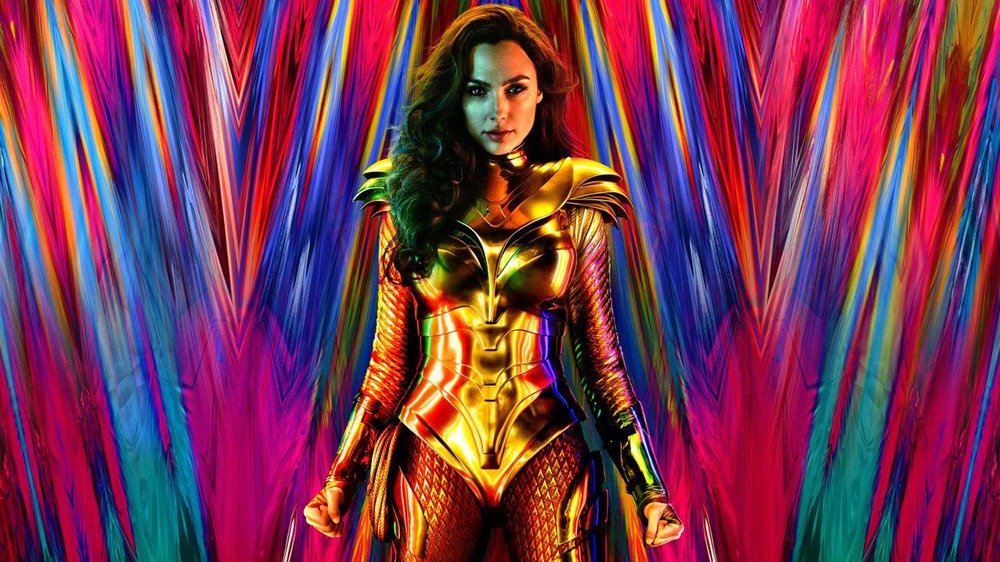 Warner Bros./DC Entertainment
Back in November, Warner Bros. announced that WW84 would be released directly onto HBO Max at no extra cost to subscribers. That news was followed by the studio taking the unprecedented step of releasing all of the movies in its 2021 lineup on the streamer at the same time they hit theaters. The decision has been met with quite a bit of backlash. While Jenkins didn't go hard against Warner Bros. and HBO Max in her New York Times interview, she also didn't hide the fact that she isn't necessarily happy with the decision.
In regards to WW84's release, Jenkins said the decision "shocked" her. She went on to add, "We did not agree right away — it was a very, very long process, and I don't know that they would have let us disagree based on what they've been doing now."
As for Warner Bros. broader release strategy, she said that she hopes, possibly in vain, that it ends up being a temporary measure. She also made a prediction for what will happen to other studios that follow suit: "But I'll tell you, some studio's going to go back to the traditional model and cause tremendous upheaval in the industry, because every great filmmaker is going to go work there. And the studios that make this radical change ... particularly without consulting the artists, will end up with a very empty slate of quality filmmakers working there."
Considering how many bumps in the road Jenkins' has had to navigate when it comes to making the Wonder Woman movies, it's no surprise she's still on the fence about signing on for Wonder Woman 3.