What The Critics Are Saying About Wonder Woman 1984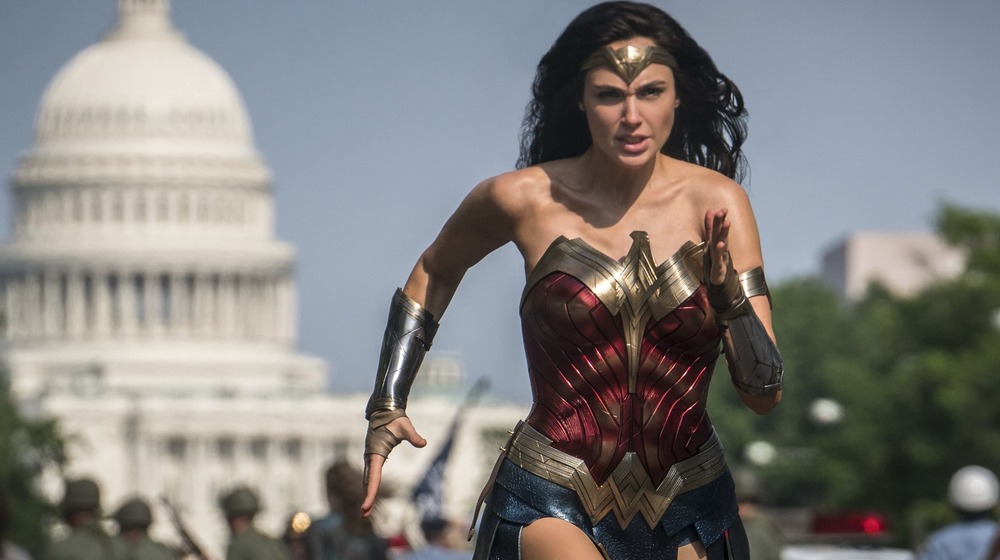 Warner Bros./DC Entertainment
Wonder Woman 1984 is almost here, and everyone's eagerly waiting for Diana Prince (Gal Gadot) to face off against Maxwell Lord (Pedro Pascal) and Cheetah (Kristen Wiig) as she embarks on new adventures in the neon decade. With the movie's super-sized runtime and a rollout plan that includes both theaters and streaming via HBO Max, it seems more and more likely that Gal Gadot's iconic character will be the talk of the town – every town – during the strange, socially isolated Christmas of 2020.  
There's just one minor question that remains: How exactly is Steve Trevor (Chris Pine) back from the dead? Oh, and of course, everyone would also like to know whether the movie is actually any good. A sequel to Wonder Woman has a lot to live up to, and while the early reactions to Wonder Woman 1984 indicate that the movie's exactly what the world needs right now, the world waits with bated breath to see what the professional reviewers have to say. Luckily, there's no reason to wait any longer. Let's take a quick look at what the critics are saying about Wonder Woman 1984. 
Most critics are praising Wonder Woman 1984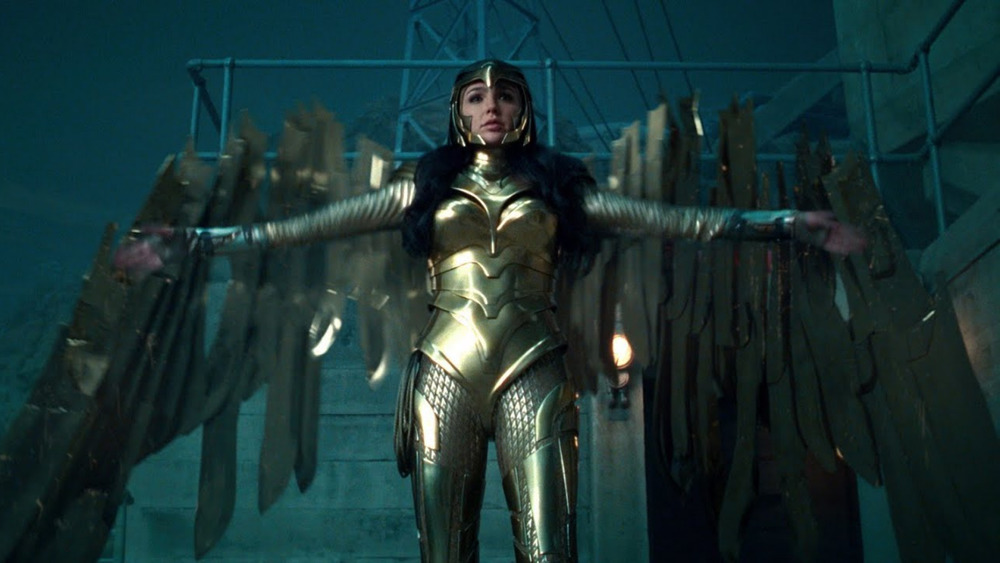 Warner Bros./DC Entertainment
Wonder Woman 1984's reviews are here, and the vast majority of them are glowing. Brian Truitt of USA Today gives the film three stars out of four, and praises its action-packed story and compelling set of antagonists. "Fortunately, Jenkins is the resident Santa Claus, gifting us this holiday season –- even those stuck at home –- with an action-packed, heartwarming flick full of grace, goodness and a tank-flipping, whip-smacking, baddie-bashing Gadot," he writes.
Richard Roeper of the Chicago Sun-Times gives WW84 a very nice 3.5 stars out of four, and calls it a "Christmas gift equal parts thrilling, comedic, romantic and action-packed, with a tone reminiscent of the Richard Donner Superman movies and the 2000s Spider-Man films." Justin Chang of the Los Angeles Times is equally happy with the movie's approach, calling it "gloriously overstuffed" — which is a compliment, apparently. 
Of course, some are also pointing out the film's few flaws. While Variety's Peter Debruge enjoyed the majority of the movie, he calls some of its qualities "hokey" or even "downright embarrassing," and expresses disappointment in the movie's climax. "What we need right now this movie can't solve, but just maybe, it will inspire someone who can," he writes. Seanan McGuire of Polygon goes even further with her criticism, lambasting the movie for not making Diana feel truly compassionate. "It's still not enough to steal the joy from the few moments where we get to see her really let loose with her powers, but a Wonder Woman story in 2020 could be uplifting and inspiring, and this film is neither."
You'll have the chance to make up your own mind about Wonder Woman 1984 on December 25, when it premieres on HBO Max and in limited theaters.