Why Wonder Woman 1984 Flopped At The China Box Office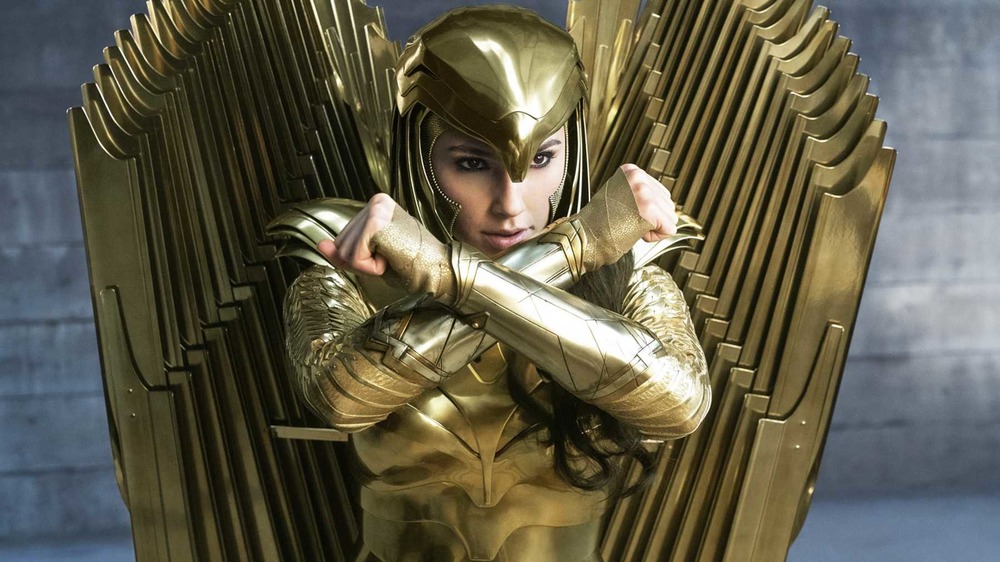 Warner Bros./DC Entertainment
Like many other films scheduled to hit theaters this year, Wonder Woman 1984 has faced tough obstacles. While the film was initially scheduled to come out in December 2019, it was first moved up to November 2019, then pushed back to June 2020 — long before the COVID-19 pandemic happened. A June 2020 launch date proved impossible for WW84, the sequel to 2017's smash hit Wonder Woman, as many studios pushed most of their tentpole features into 2021. However, WW84 will remain an outlier of sorts and be released in both theaters and on HBO Max on December 25, 2020.
Wonder Woman 1984's simultaneous theatrical and streaming release is just the beginning of what could potentially be a lucrative release model for Warner Bros., as the studio is planning to release its entire 2021 slate of films – including Dune, The Suicide Squad, and Godzilla vs. King Kong – in cinemas and on HBO Max at the same exact time. The success of this model will likely impact the future of movie releases, and a lot of that hinges on the profitability of WW84. 
While WW84 still needs to be released in U.S. theaters as well as on HBO Max, which isn't available in international markets, it is available in certain countries — including China, where it's struggling to turn a profit, according to Business Insider.
Scaled-back marketing reportedly impacted Wonder Woman 1984's performance in China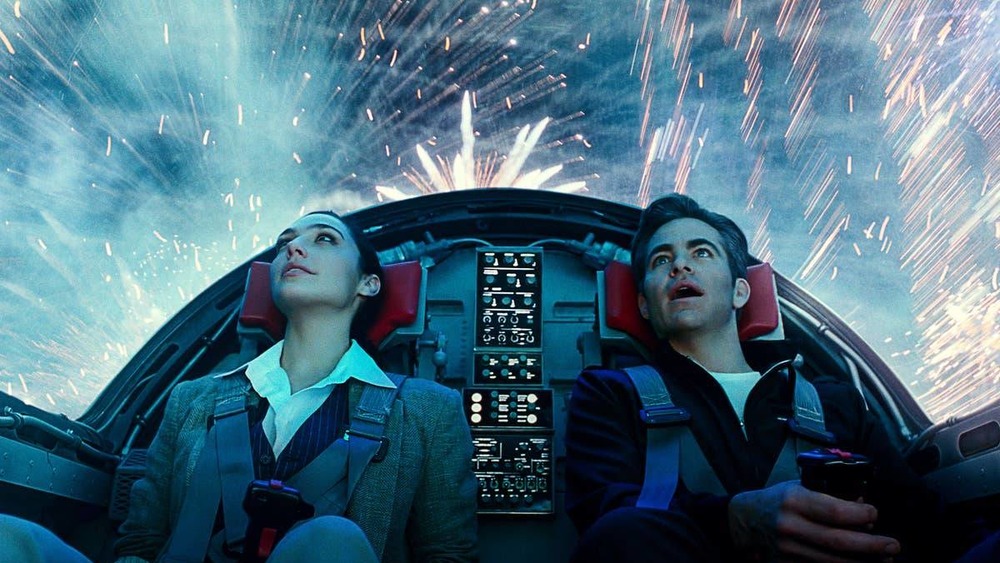 Warner Bros./DC Entertainment
On December 18, 2020, Wonder Woman 1984 was released in 32 international countries; in total, it grossed just $38.5 million from those markets. Nearly half of that — a reported $18.8 million — came from China, which is a far cry from the $37 million that the first Wonder Woman grossed in its opening weekend in the country back in 2017 (via Business Insider).
The disappointing performance can partly be attributed to the COVID-19 pandemic, but it's important to note a few things. Firstly, other movies in China have done well this year. The highest-grossing movie of the year so far — with a $461 million gross — is a Chinese movie called Eight Hundred, and much of that revenue came directly from China. Films like The Legend of Deification and My People, My Homeland both grossed over $150 million from China alone back in October. But even some local movies — like The Rescue — have performed poorly in China, so it really is a toss-up.
Additionally, the country has done a phenomenal job getting COVID-19 under control, and while the disease is still a threat, it hasn't continued to impact daily life the way it has in the United States to this day (via NBC News). As such, people have largely felt comfortable going to various businesses, including movie theaters, so there has to be a bigger explanation for WW84's low box office numbers.
Per Business Insider, Box Office Pro chief analyst Shawn Robbins noted that marketing for Wonder Woman 1984 was scaled back in China in light of the pandemic. He explained, "It wasn't a normal tentpole release even for a market that's ahead of the pandemic recovery curve." With limited marketing, the film couldn't attract as many moviegoers. Ultimately, 2020 just wasn't a good year for American movies, and it looks like WW84 simply got caught in the crossfire. 
Wonder Woman 1984 has a chance to bounce back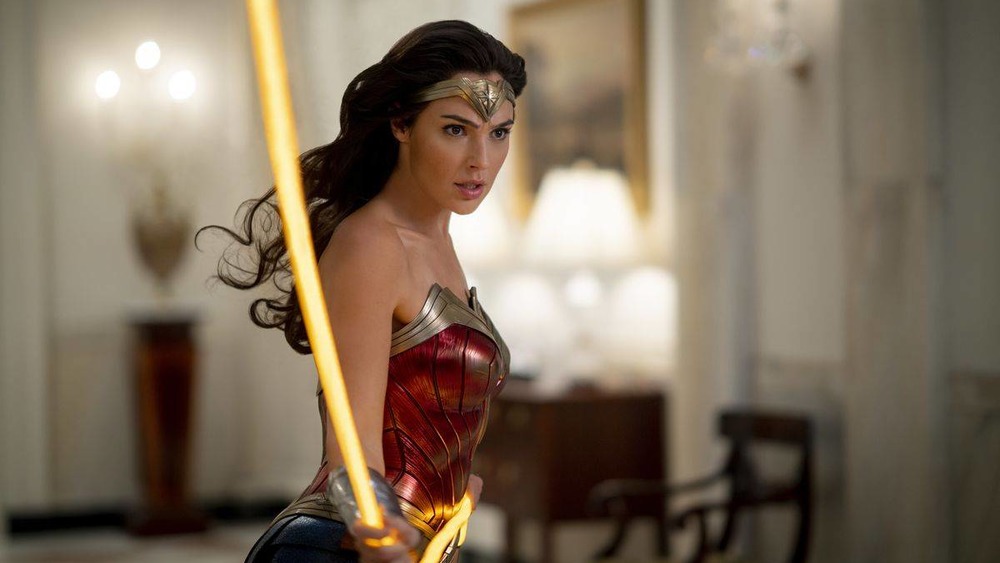 Warner Bros. Pictures/DC Films
Wonder Woman 1984 isn't the first blockbuster this year to suffer from low international box office numbers. Disney's live-action Mulan was expected to perform well in China when it came out back in September, but it ended up crashing and burning. The film grossed only $40 million for its theatrical run in the country, which didn't bode well for a film that cost $200 million to make. 
It may not be WW84's year at the box office either. The film will receive a boost in revenue when it comes out in theaters in the U.S. on December 25, but it's not expected to post high numbers given that many cinemas (including all Regal and Cineworld locations) remain closed as the pandemic rages on. 
However, where Wonder Woman 1984 should thrive is through its streaming release. Though the sequel flick won't earn as much money as its predecessor (2017's Wonder Woman grossed $103 million in its opening weekend in the United States alone), Warner Bros. is likely hoping its innovative release model will drive scores of people to HBO Max.
Unfortunately, there's also the matter of piracy to consider. When the film drops on HBO Max, it won't be long until a high-definition copy is available online for free to anyone who wants it. This could make it a more attractive option to people in international markets who don't want to go to a theater but still want to watch the film, especially considering HBO Max won't be available in other countries until later into 2021. 
In an interview with The Hollywood Reporter, Andy Chatterley, the CEO of piracy and analytics data company Muso, pretty much confirmed staggering piracy rates as a certainty. "If a film is made available in the U.S. on HBO Max, a high-quality pirate copy is going to be available on every pirate service in the world that same day," he said.
With a budget of $200 million, it's unlikely Wonder Woman 1984 will make its money back in the traditional sense at the box office. Hopefully, the new model presented by Warner Bros. ends up making up the difference, but it's going to be a very wild ride for many films going into next year.