The Real Reason Disney's Mulan Is Bombing At The Chinese Box Office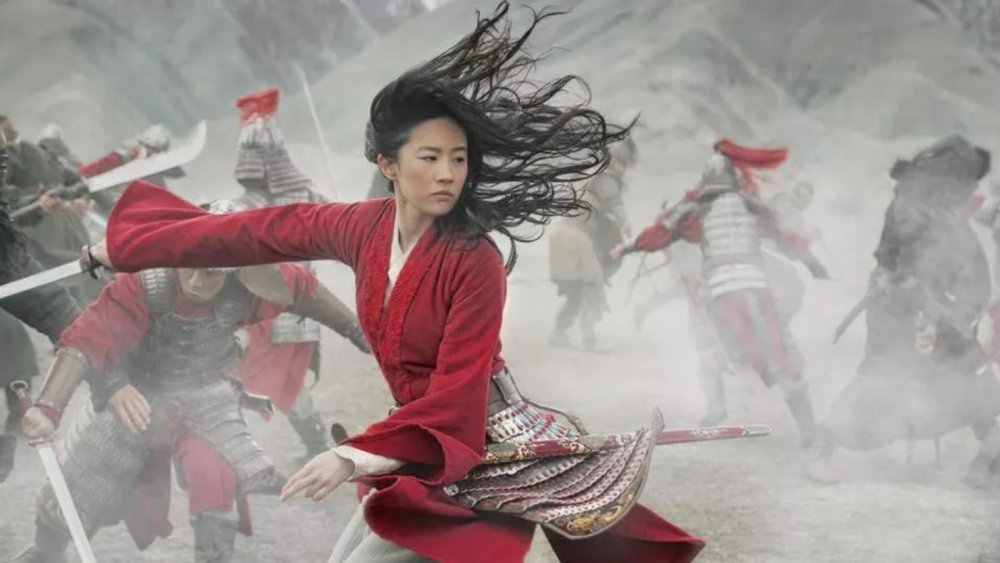 Walt Disney Studios
Despite its imperial market strength, Disney aren't immune from consumer outrage. The studio's latest release, a live-action remake of the 1998 cartoon musical Mulan has been making headlines nearly every day since its release, and not the good kind. Many American viewers feel the film is a hollow cash-grab that relies too heavily on nostalgia for the original, while others have simply refused to pay the $29.99 price of entry on VOD — always a difficult proposition since Disney+ already costs $6.99 per month. Not to mention, the #BoycottMulan movement has persisted since 2019 as a result of comments made by Hua Mulan actress Lin Yifei supporting the police in Hong Kong against peaceful protestors. It all adds up to a giant corporate headache for Disney, and the Chinese release isn't going any better.
Director Niki Caro once described her film as a "love letter to China," but Chinese fans don't seem to reciprocate that adoration. Back in 2019, Walt Disney Studios' co-chairman Alan Horn told The Hollywood Reporter that "if Mulan doesn't work in China, we have a problem." Suffice to say, his fears are coming to fruition in the worst possible way. As of this writing, the film has only raked in around $16 million in the largest film market in the world — not an auspicious start for a project that cost $200 million to make.
Here's why Disney's Mulan is taking a serious nosedive at the Chinese box office and rubbing moviegoers in the region the wrong way.
Mulan is too Westernized for Chinese audiences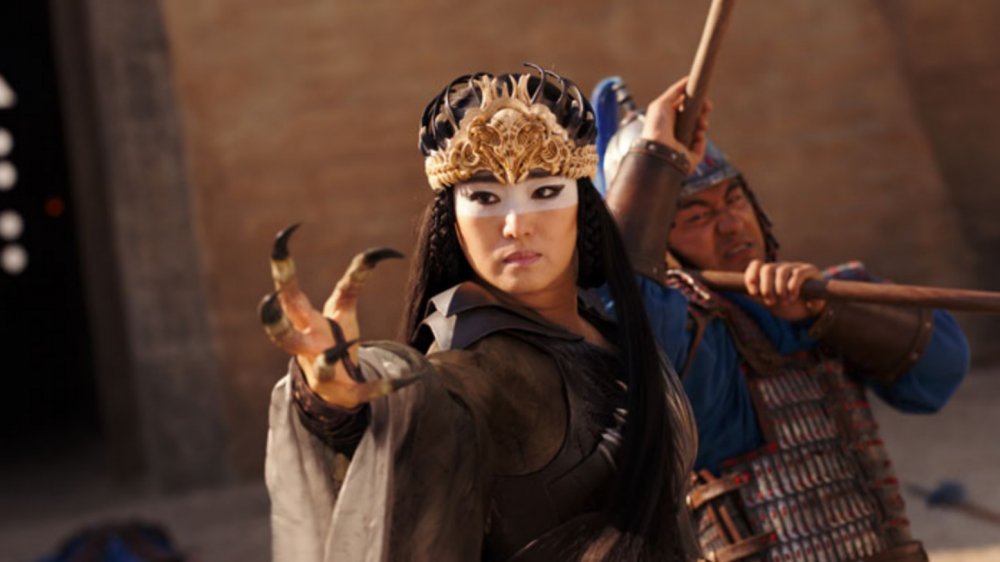 Walt Disney Studios
The Chinese legend of Hua Mulan's earliest written version, the Ballad of Mulan folksong, dates back to the 6th century. The short document is the inspiration behind both of Disney's adaptations. While the cartoon version certainly got a lot of flack for its interpretation of the titular heroine's physical features, the latest adaptation managed to up the ante with some eyebrow-raising instances of Westernization that insulted droves of Chinese viewers.
Users on the Chinese movie review site Douban made sure to echo this sentiment when critiquing the film, and they didn't hold back. According to one user, the movie uses Chinese culture as a prop, and its portrayal of such is "deep-rooted arrogance and prejudice" from Western filmmakers. Another called out those who wrote Mulan and accused them of missing the point of the original work, claiming that they "misread the masterpieces of oriental culture." Another very frustrated Douban user eloquently said, "if you don't respect our country's history and culture, don't touch our country's stories." Oof. 
The final product lacks the magic of the original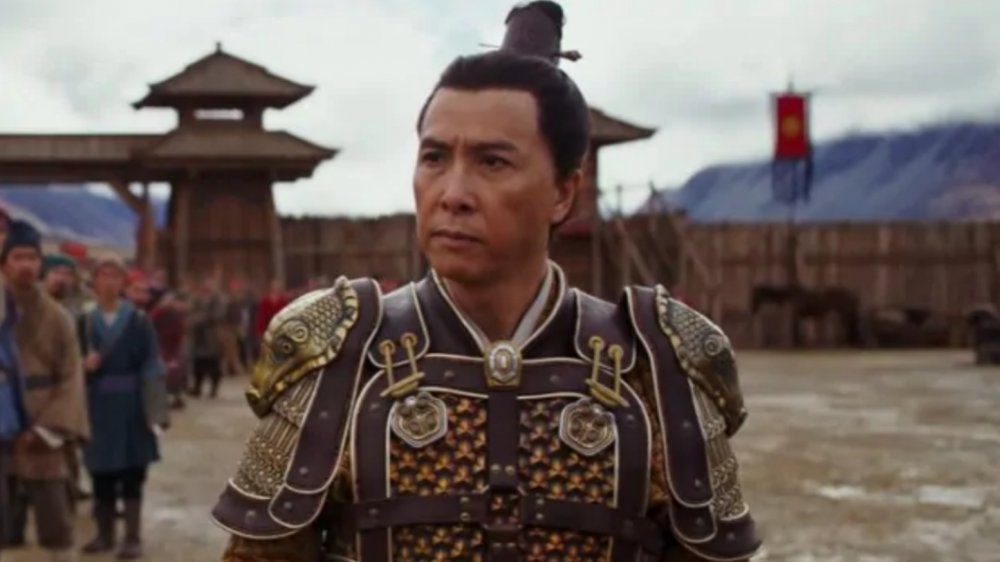 Walt Disney Studios
Aside from the apparent cultural disregard that hurt Mulan's chances with most Chinese audiences, as a movie, it didn't stick the landing either. As is sometimes the case with Disney's live-action remakes of their animated classics, something gets lost in translation. Movies become less colorful, more gritty, and lose the extravagance of their cartoon counterparts. Many Western critics applauded the final product for its stunning visuals and thrilling action, but obviously the reviewers on Douban felt much differently.
"This in-depth story has been made into a cookie-cutter Hollywood blockbuster, and it is still relatively poor in Hollywood blockbusters," one user said, implying that Mulan isn't breaking any new ground and is worse off for playing the story safely. Someone else agreed with this assessment, calling it simply "Too flat," meanwhile another chimed in and gave credit to the 1998 movie, saying "Bad film, not one-tenth as good as animation." For these vocal fans, if Disney wanted to poorly interpret an iconic Chinese story, they could've at least tried to make it watchable.