This Might Be The Most Important Johnny Quote In All Of Cobra Kai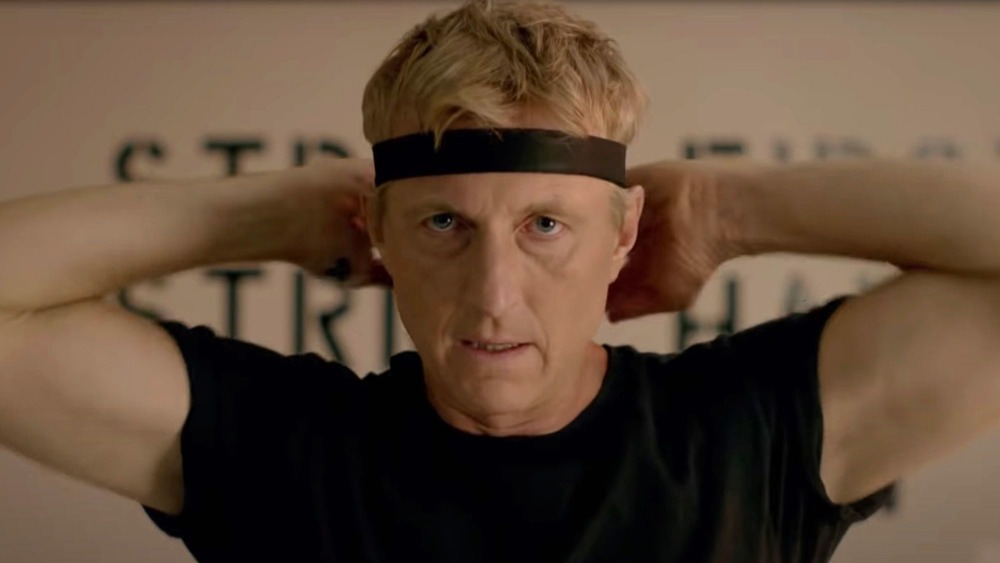 Netflix
Cobra Kai is almost back and ready to kick butt. 
Season 2 left all the characters in pretty precarious positions. Johnny Lawrence (William Zabka) loses control of the Cobra Kai dojo to Kreese (Martin Kove), while his young protégé, Miguel (Xolo Maridueña) ends up getting karate kicked off a stairwell. He sustains serious injuries after landing on his back and requires spinal surgery at the hospital. If the Cobra Kai season 3 trailer is anything to go off of, then we're in for a wild ride when the show releases new episodes on Netflix on January 8, 2021 (or sooner if rumors are to be believed). 
It looks as though season 3 will push these characters into new, intriguing directions, but fans should still expect plenty of what they've seen in the past. That includes Johnny's signature catchphrase. If you're thinking Johnny doesn't have a catchphrase, then you best rewatch the first two seasons on Netflix to get schooled. There's a line Johnny repeats throughout Cobra Kai, and we'd argue it's the most important line he has on the entire show. 
Johnny establishes dominance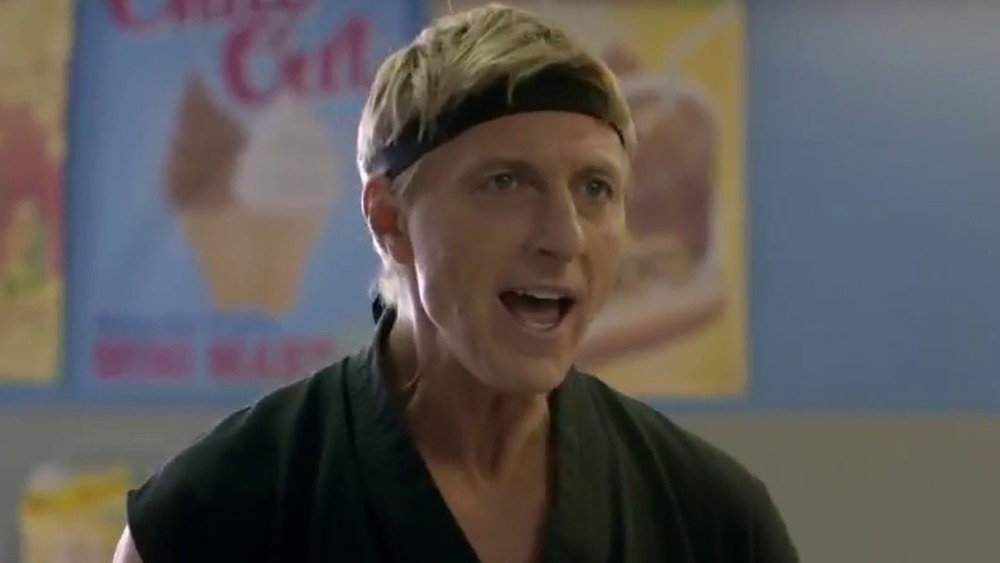 Netflix
From the first few episodes of Cobra Kai, it's clear Johnny isn't your average, run-of-the-mill sensei. He doesn't have time for political correctness or using his inside voice. Instead, when he wants his students' attention, he resorts to shouting a loud, attention-grabbing, "Quiet!" This is likely a technique Johnny learned from his teachers of the past who didn't feel the need to coddle teenagers. 
It's clear from the first time he says it in a dojo that his students have never been spoken to like that before, and he quickly resorts to using it whenever he wants to establish authority. If you go back and rewatch the series, then you'll notice it throughout seasons 1 and 2. In the season 3 trailer, you see Johnny yelling, "Quiet!" when Miguel makes excuses for how he may never be able to practice martial arts again. He uses the word to snap Miguel out of his funk and lend him some additional words of encouragement, "Never. Can't. Those are just words; they're meaningless." Johnny's old school.
Johnny may be softening up a little bit, but it's apparent he's never going to completely lose his rough edges. One thing's clear though: If you want a fun drinking game while binge-watching Cobra Kai season 3, just take a shot every time Johnny yells, "Quiet!"