WandaVision's Release Date Has Taken Fans By Surprise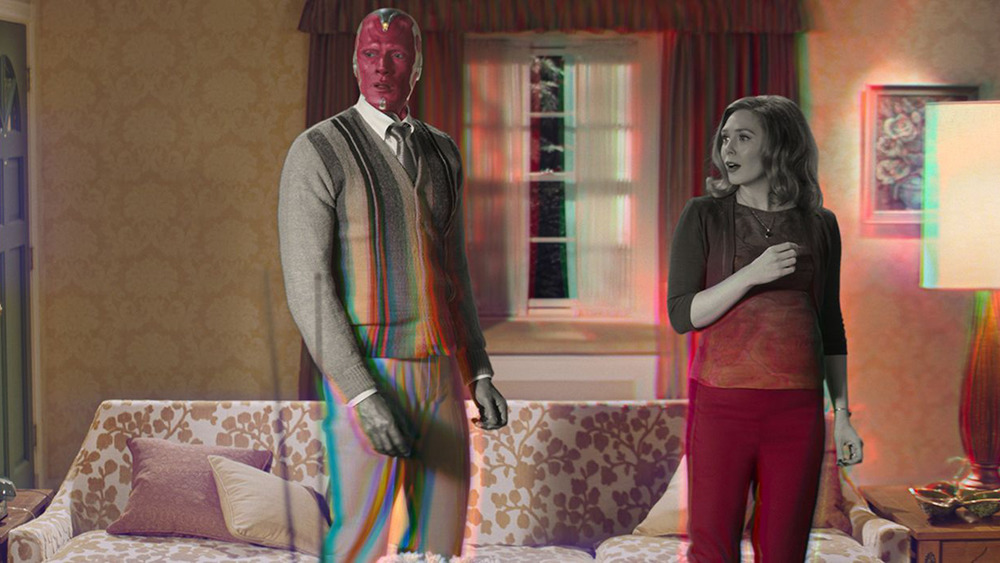 Marvel Studios/Disney+
Marvel's buzziest new television show finally has a release date, giving fans a big surprise — and a reason to get excited.
WandaVision, which marks the first huge leap for the Marvel Cinematic Universe after 2019's Avengers: Endgame, will hit Disney+ on January 15, 2021, which was announced via Marvel Studio's official Twitter just over two months ahead of its release. After a now-deleted social media post that announced that WandaVision had finished filming, many excited fans thought the series might arrive in December, they'll have to wait a little longer; however, this certainly gives Marvel fans something huge to look forward to in 2021.
The series, led by Elizabeth Olsen and Paul Bettany as Wanda Maximoff (also known as Scarlet Witch) and Vision, respectively, may well be one of Marvel's most ambitious ventures yet, marking a new era — and the long-awaited Phase 4 — within Marvel's scope and their creative projects. Now, with a concrete premiere date, fans can start to fully speculate about what awaits them when WandaVision arrives on Disney's streaming service, which serves as the exclusive home of the Marvel Cinematic Universe
What can fans expect from WandaVision?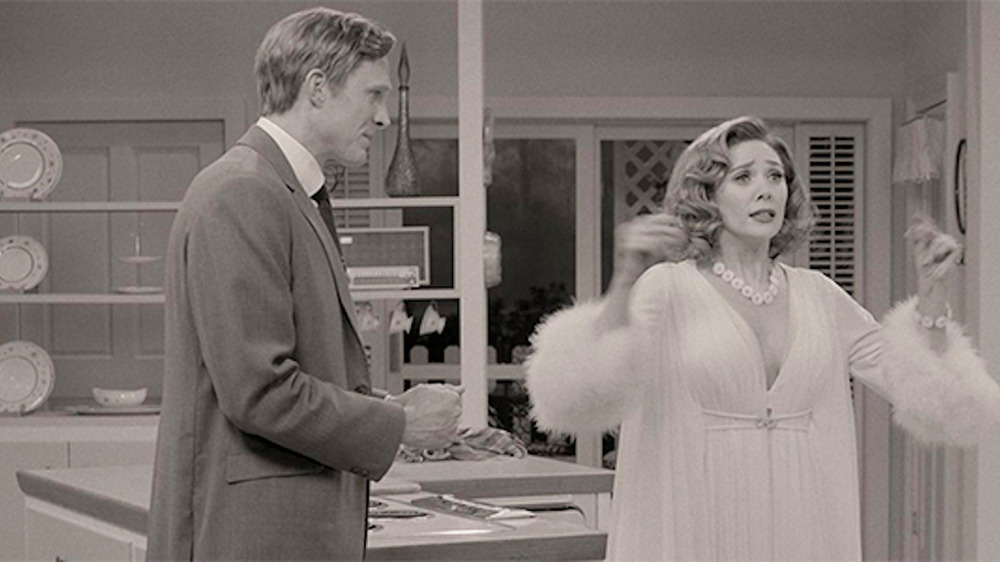 Marvel Studios/Disney+
As for what wonders WandaVision will contain, nobody knows very many specifics yet, aside from the fact that the show will center on Wanda and Vision's relationship and feature some other familiar faces from the MCU, alongside new additions. Marvel always keeps concrete details pretty quiet before a big premiere, but in September, they released an extremely exciting trailer that left fans dazzled.
Despite the fact that WandaVision is a show about an artificially intelligent android and a mutant who can move objects with her mind, the setting appears to be more appropriate for a classic 1950s sitcom than this decidedly 21st century story, raising plenty of questions for fans. Ultimately, we still don't know how Vision, one of the show's two stars, is even still among the "living" after dying twice in Endgame's battle against Thanos, but one thing is for sure: according to Olsen, we'll learn much more about Wanda, including the origin of her superhero name, Scarlet Witch. The show will also feature Teyonah Parris (Candyman), comedy staple Kathryn Hahn, Kat Dennings (Two Broke Girls), and Randall Park (Fresh off the Boat), among others.
There's no question that, no matter what, WandaVision will blow fans away when it finally does premiere. You can watch the first season of WandaVision, which will run for six episodes, on Disney+ on January 15, 2021.