The Lois Lane Role That Justice League's Amy Adams Failed To Get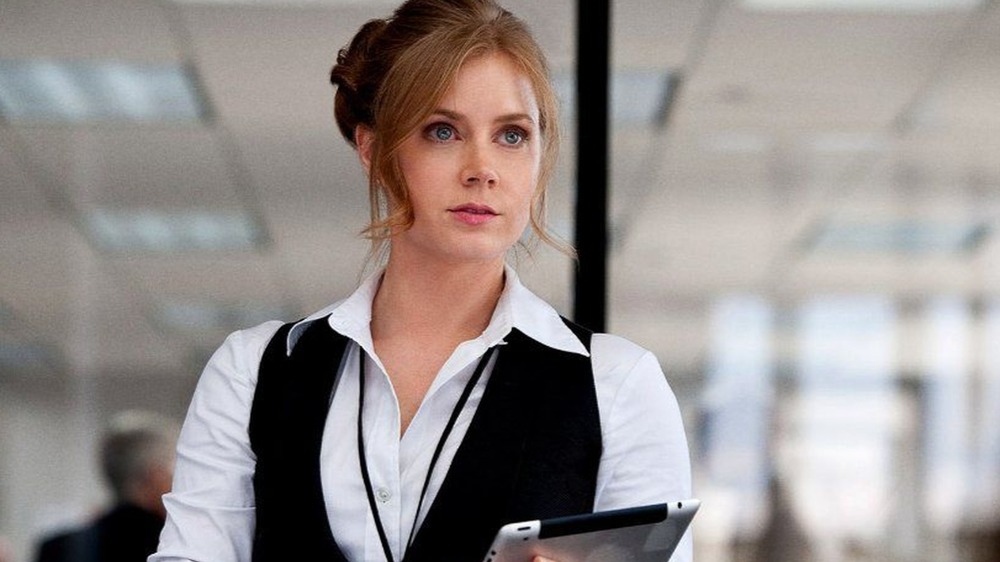 Warner Bros.
While Superman may be one of the poster boys of DC comics, television, animation, and cinema, none of his stories are complete without Lois Lane at his side. Making her debut in June 1938's Action Comics #1, the Daily Planet newspaper's hardest-working journalist quickly became synonymous with her caped love interest, often going above and beyond to help in his planet-saving exploits. That holds especially true on both the big and small screen, where virtually every adaptation of the Man of Steel to date has included a version of Lois to match.
In 1948, the character made her live-action introduction, courtesy of actress Noel Neill, as a part of a 15-installment movie serial simply titled Superman. From then on, a handful of other actresses — from Phyllis Coates to Margot Kidder — took on the persona across various projects, paving the way for Amy Adams to take up the mantle for the DC Extended Universe. Adams donned her Daily Planet press badge for the first time in 2013's Man of Steel, then played Lois twice more in 2016's Batman v Superman: Dawn of Justice and 2017's Justice League.
At this point, most fans recognize Adams for her tenure alongside Henry Cavill's Superman. However, she very nearly got to work as Lois Lane on a totally different project years before Man of Steel was so much as a twinkle in Zack Snyder's eye.
Amy Adams missed out on a spot in Superman Returns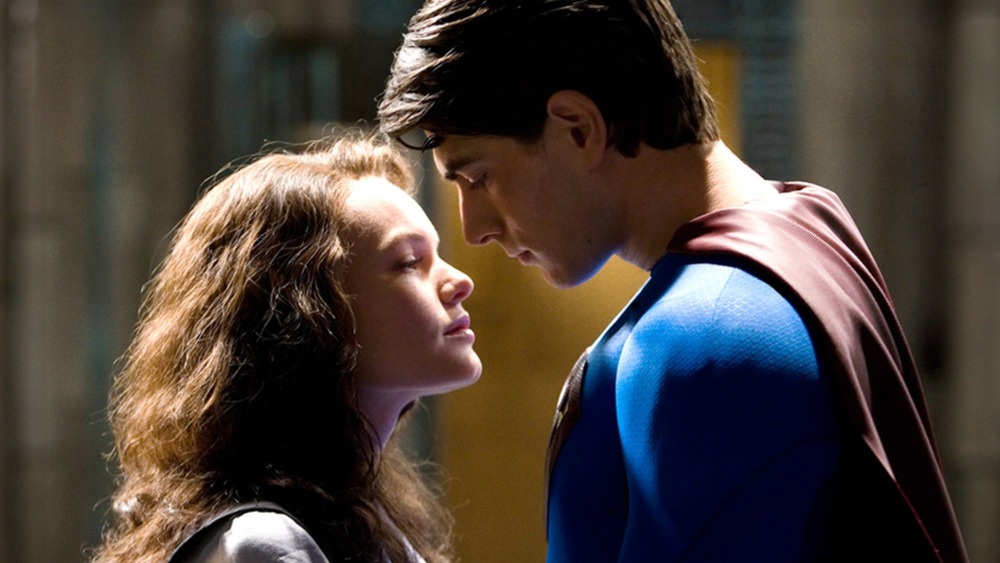 Warner Bros.
The year was 2006. A Superman feature hadn't graced the big screen in almost two decades, and Warner Bros. was revving up for a continuation of the historic Christopher Reeve-led series from the 1970s and '80s. The production became aptly known as Superman Returns, directed by Bryan Singer with upstart actor Brandon Routh tapped as the titular comic book hero. Opposite him was Kevin Spacey as the villainous Lex Luthor and Kate Bosworth as Lois Lane, whose role was highly coveted.
The producers behind Superman Returns weren't so quick to cast Bosworth from the outset, and had a handful of different actresses in mind. The list reportedly included names like Keri Russell, Keira Knightley, and Claire Danes. And none other than Amy Adams auditioned to play the character as well. As she told Interview Magazine in June 2013, "I had screen-tested at various points over the years with Matt Bomer and Paul Walker when it was attached to different directors and there were different teams involved. Then, I read again when Bryan Singer was brought on."
Although, as fate would have it, Adams didn't land the part, and her time as Lois Lane wouldn't begin for another seven years. "It was interesting that it would reappear ... I've always really loved action films, but I don't see myself as a superhero girl, so my Lois is a mere mortal — full of imperfections. She's someone I identify with," the actress shared with Interview Magazine.
Coincidentally, Henry Cavill had a similar experience before officially becoming Superman in 2013. When Superman Returns was in development limbo, filmmaker J.J. Abrams began working on a Superman project of his own, called Superman: Flyby, and had a few ideas as to who could lead it: Jason Behr, Supernatural's Jared Padalecki, and Ashton Kutcher, who even underwent a screen test (via Den of Geek). At one point, a 20-year-old Cavill wore the red and blue, as confirmed by stills from his 2004 screen test, but this movie and his Clark Kent interpretation never came to pass.
Thankfully, both Henry Cavill and Amy Adams got the chance to join the DC universe later in their careers. Though it's unlikely Adams will portray Lois Lane again, many will look back on her incarnation of the classic heroine fondly.