What Happened To The Cast Of Grace Under Fire?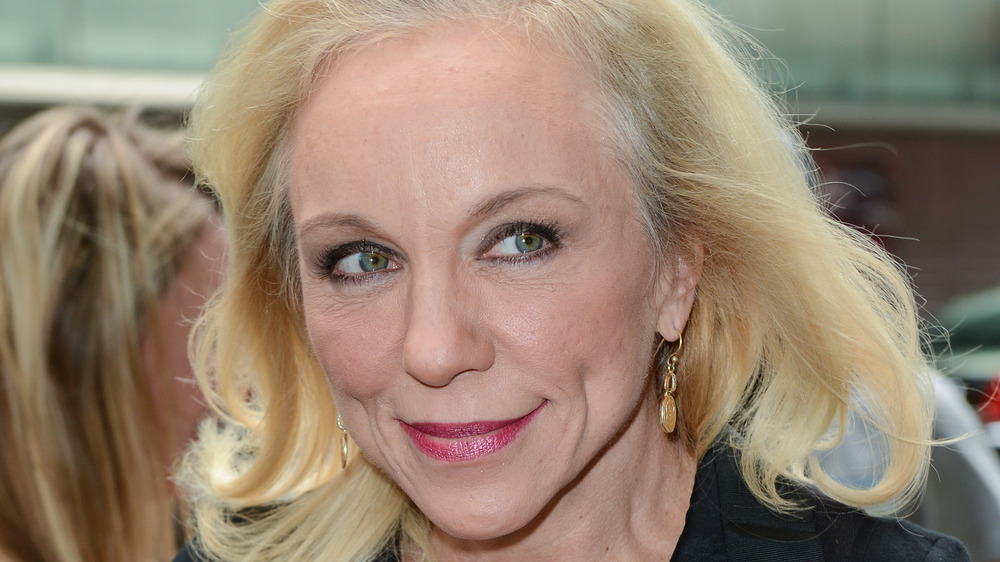 Ray Tamarra/Getty Images
Grace Under Fire, a sitcom created by the master of the form himself, Chuck Lorre, aired on ABC from 1993 through 1998. The series starred Brett Butler as Grace Kelly, a working class divorced mom of three who struggles to make ends meet, find romance, and generally be happy. As Grace puts it, "After eight years and three children, I decided to go it alone, and it was the hardest decision I've ever made. But I figure I had two choices. I could spend the rest of my life waking up next to a knuckle-dragging, cousin-lovin', beer-sucking redneck. Or I could work like a dog for lousy money while I raise three kids by myself. Boy, is it nice to have choices."
Though Grace Under Fire charmed viewers with its big heart and bountiful wit, Butler, and, subsequently, the series, fell into a serious downward spiral. Since the show's untimely demise, its cast members have scattered to places near and far. What's happened to the cast of Grace Under Fire? Read on to find out.
Brett Butler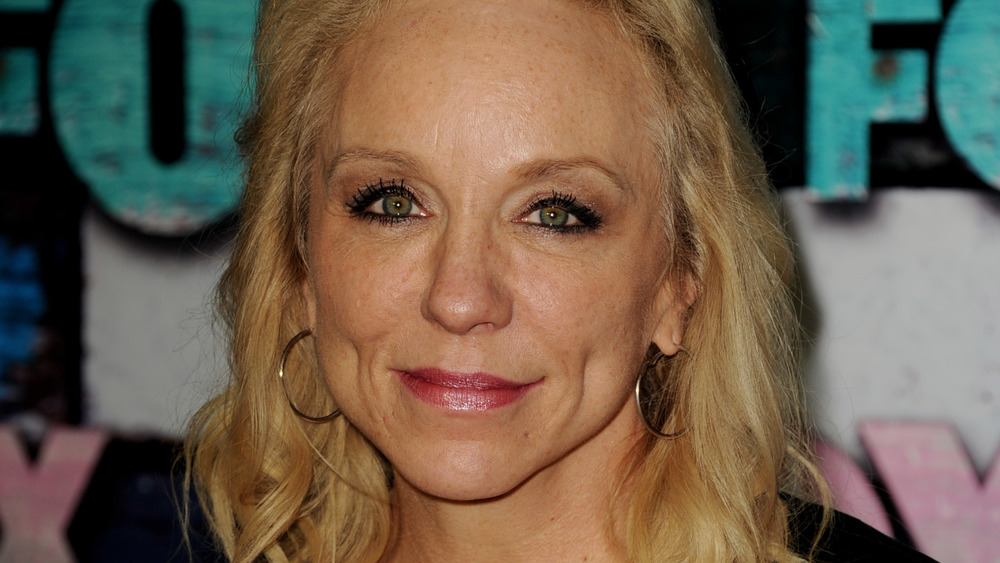 Kevin Winter/Getty Images
Brett Butler began her career as a stand-up comedian, and made her TV debut on The Tonight Show in 1987. Butler's dry delivery and blue collar roots quickly endeared her to fans, and she landed Grace Under Fire at ABC a few years later. Butler mined her own life for the show, as she'd also left an abusive husband. This panned out well: She earned two Golden Globe nominations for Best Actress in a Television Series Musical or Comedy, won a People's Choice Award, and came out with her memoir, Knee Deep in Paradise, in 1996.
But Grace Under Fire suffered in its final few seasons, mostly due to Butler's own struggle with addiction. Butler's erratic behavior led to a revolving door of cast members and the eventual cancellation of the show in 1998. In 2011, Butler told The Hollywood Reporter that she had spent some time homeless after the show ended, but had been clean and sober for many years. Thankfully, Butler has been on an upward comeback, albeit a slow one. In the past decade, the actress has made a string of multi-episode guest appearances on a number of shows, including The Leftovers, The Morning Show, The Walking Dead, and How to Get Away with Murder.
Julie White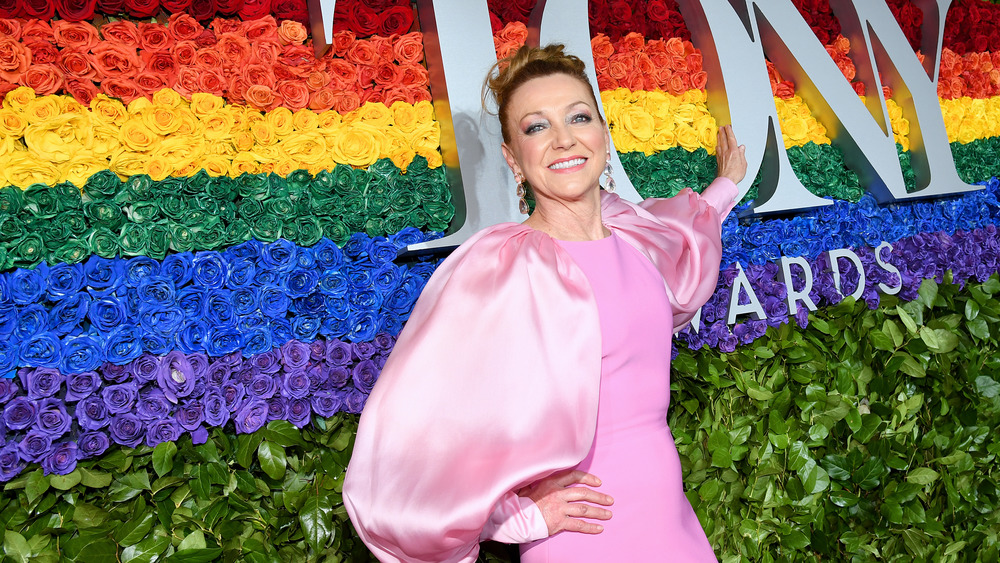 Kevin Mazur/Getty Images
Julie White played Nadine Swoboda, Grace's next-door neighbor and best friend. She is married to Wade, and together with Russell, they make up Grace's core group of pals. White played Nadine throughout most of the series, but left the show between seasons four and five due to frustration with Butler's addiction and behavior on set. After that, Grace had a few other BFFs, including Dottie, played by Lauren Tom, and Bev Henderson, played by Julia Duffy.
Leaving the show under duress didn't have any kind of negative impact on White's career, luckily. She's a successful stage actor on Broadway, winning a Tony Award for Best Actress in a Play in 2007 for The Little Dog Laughed. She may be most well known to Looper readers as Sam Witwicky's mom Judy in Transformers and its sequels, Transformers: Revenge of the Fallen and Transformers: Dark of the Moon. She's also made numerous appearances on television throughout the years, having appeared on Rescue Me, Damages, Nurse Jackie, and more. Most recently, she joined the third season of Designated Survivor on Netflix, and shows no signs of slowing down.
Casey Sander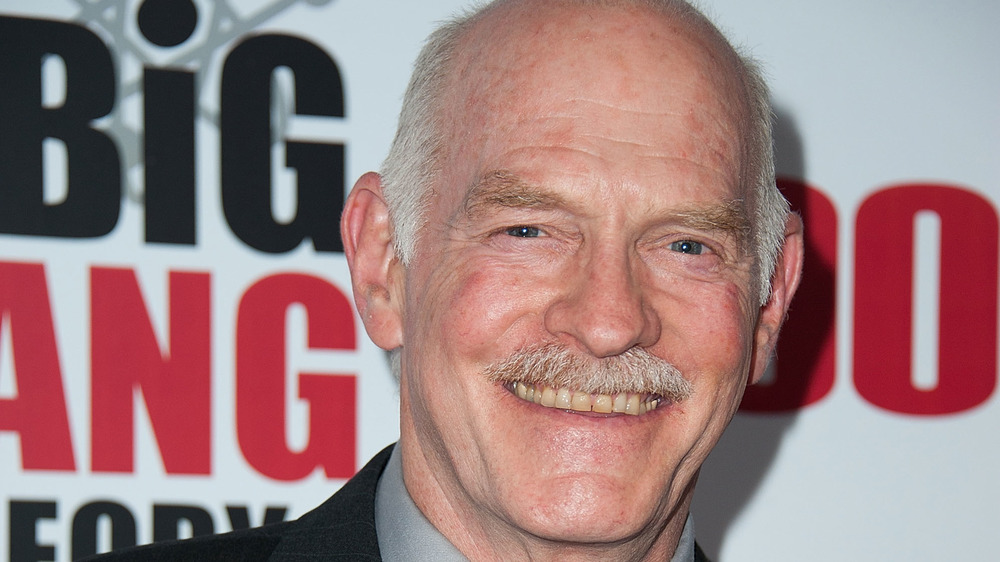 Jennifer Lourie/Getty Images
Wade Swoboda, played by Casey Sander, is Nadine's husband and another one of Grace's close friends. On the fifth season of the show, Nadine and Wade find themselves expecting a baby, but when Julie White abruptly left the show, everything changed. To accommodate her absence, a storyline was written that sees Nadine leave Wade, taking the baby with her. The two have fights over the phone, and eventually split up.
Sander is one of those omnipresent actors you've seen in a million things. Along with co-starring on Grace Under Fire for all five of its seasons, Sander has appeared on Criminal Minds, The Golden Girls, Home Improvement, Malcolm in the Middle, Rules of Engagement, Sons of Anarchy, Mad Men, Silicon Valley, The Newsroom, Buffy the Vampire Slayer, and The Big Bang Theory. Indeed, he's had a pretty regular acting career since the show ended, but crucially, not one that threatens his work-life balance. As Sander said in 2005, "I live a normal life. I get up at 5, fix my kids breakfast, dabble in the stock market, and get off to work at 6:40 when I'm called. I'm looking forward to working with Bruce Willis, but I'm not Bruce Willis. I'm not Tim Allen. I've been around the crazy feeding frenzy, but I've never, ever had to deal with that."
Dave Thomas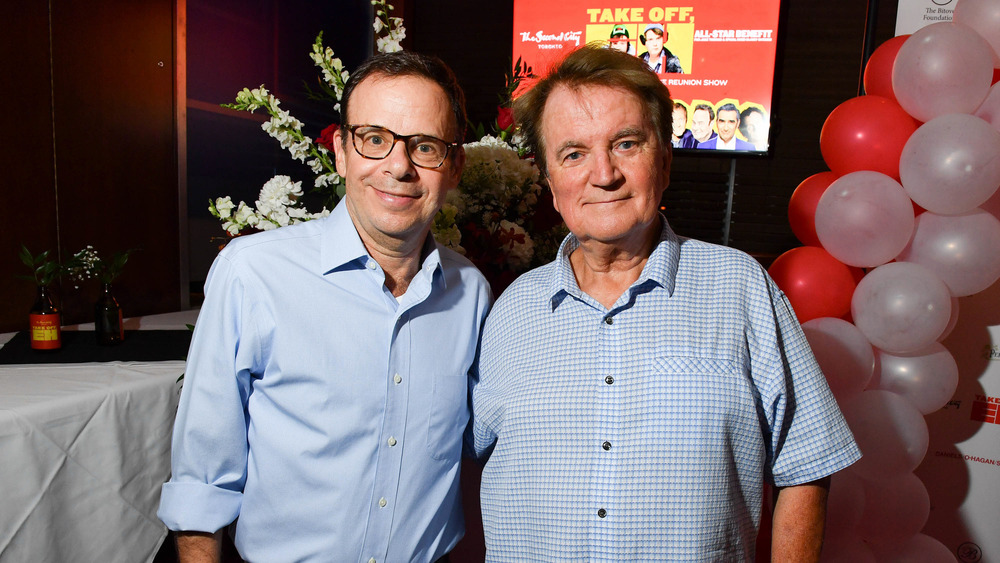 George Pimentel/Getty Images
No not, Dave Thomas, the founder of Wendy's — we're talking about Dave Thomas the comedic actor. Thomas played the town's bachelor pharmacist Russell Norton, who has an on-again-off-again dating life and a will-they-or-won't-they friendship with Grace for the first couple of seasons of the show. In later seasons, Russell gets more serious with a character named Dottie, played by Lauren Tom. He also reunites with his estranged father, Floyd (Tom Poston).
Thomas hails from SCTV, the same Canadian comedy troupe-turned-TV show that brought us actors like Eugene Levy, Rick Moranis, John Candy, Catherine O'Hara, and Harold Ramis. His most famous sketch involved him and Moranis portraying beer-swilling brothers Bob and Doug McKenzie. Since Grace Under Fire, Thomas has had a pretty eclectic career in the entertainment industry. He is the Executive Creative Director of Animax Entertainment, an animation and interactive production studio, and has enjoyed a long career as a voice actor. He's voiced characters for shows including Animaniacs, Justice League, The Simpsons, King of the Hill, and Family Guy. Thomas is also a producer and writer, having worked in those capacities on shows like Bones and The Blacklist.
Kaitlin Cullum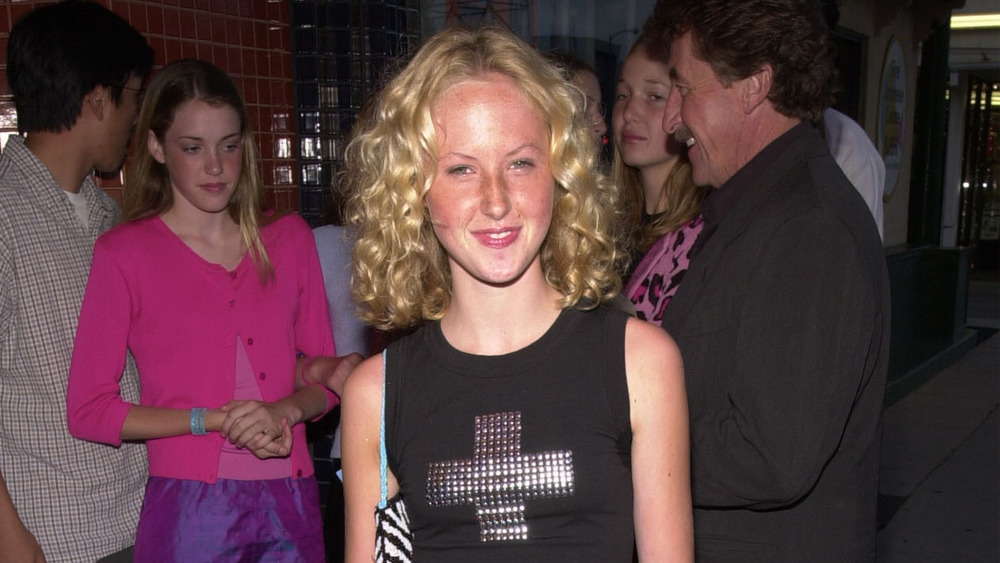 Chris Weeks/Getty Images
Kaitlin Cullum played Grace's daughter Elizabeth Louise, more often known as "Libby," on the series. Cullum was one of very few cast members who lasted the entire run of the series. Libby is a cute little girl with curly blond hair — but don't be fooled. She might be sweet, but she's also a firecracker, just like her mom. Over and over again throughout the series, she hits characters with serious sass and attitude.
After Grace Under Fire, Cullum appeared in the cult film Galaxy Quest, and on television shows including 7th Heaven, Malcolm in the Middle, and 8 Simple Rules. She hasn't had any acting credits since 2013, however, when she appeared in a horror movie called Jug Face. She seems to have moved on from the acting side of the biz, but this might be because she's turning her attention to other facets of the industry: Cullum served as production designer for the 2017 TV series Roomies.
Jon Paul Steuer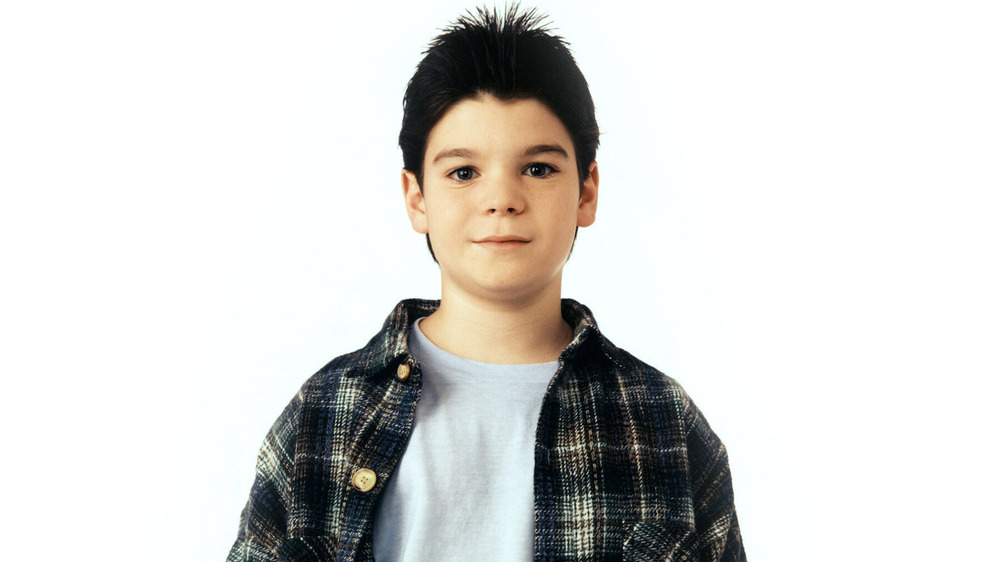 Jon Paul Steuer was one of three actors who played Grace's eldest child Quentin on Grace Under Fire. Steuer played Quentin for the series' first three seasons as a typical pre-teen boy who is trying to deal with the aftermath of his mother's divorce from his absentee, abusive father. Sci-fi fans might know Steuer better for playing Worf's son Alexander Rozhenko on Star Trek: The Next Generation. Steuer only appeared on Grace Under Fire for three seasons, and left under scandalous circumstances: His mother reportedly pulled him from the series after Butler allegedly flashed her breasts at the 12-year-old actor. 
Steuer went on to appear in the '90s kid football classic Little Giants, but did little acting afterwards. As he told The A.V. Club in 2015, "I wanted to forge on with acting after quitting the show, and I went out on a few interviews. But even then they'd turn into question-and-answer sessions with casting agents about Grace Under Fire. I was kind of blown away by how unprofessional people inside the industry were. It really soured me. I didn't want that kind of attention." 
Tragically, Steuer died of a self-afflicted gunshot wound in 2018. 
Sam Horrigan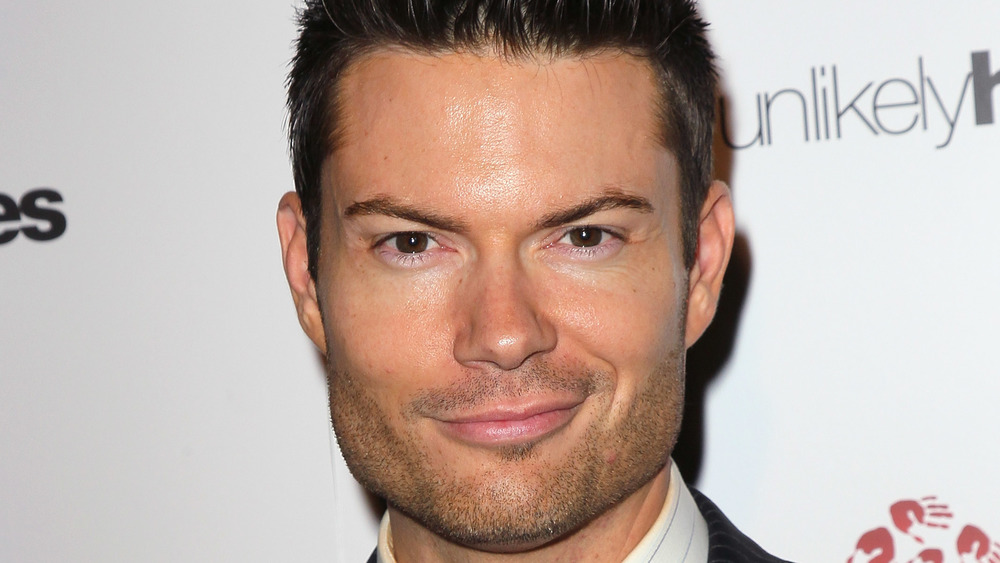 David Livingston/Getty Images
After Steuer left the series, Quentin was played by actor Sam Horrigan. The casting change allowed the show to bump Quentin up in age to 15 years old. As a result, the character was given more "adult" storylines, including one episode in which Quentin finds and almost uses his father Jimmy's gun. 
Horrigan's career has been a bit hit or miss since then. Funnily enough, he appeared alongside Jon Paul Steuer in Little Giants. He then co-starred in the Disney Channel TV movie Brink! He also had guest roles on Grounded for Life, 8 Simple Rules, Joan of Arcadia, Veronica Mars, True Blood, and Modern Family. Notably, however, Horrigan hasn't landed a recurring role or regular gig since Grace Under Fire. His post-Grace personal life has suffered as well, it seems. In 2019, he lost custody of his two children due to alcoholism and "homicidal ideations." He has been ordered to seek treatment and hopefully make "substantial progress."
Dylan and Cole Sprouse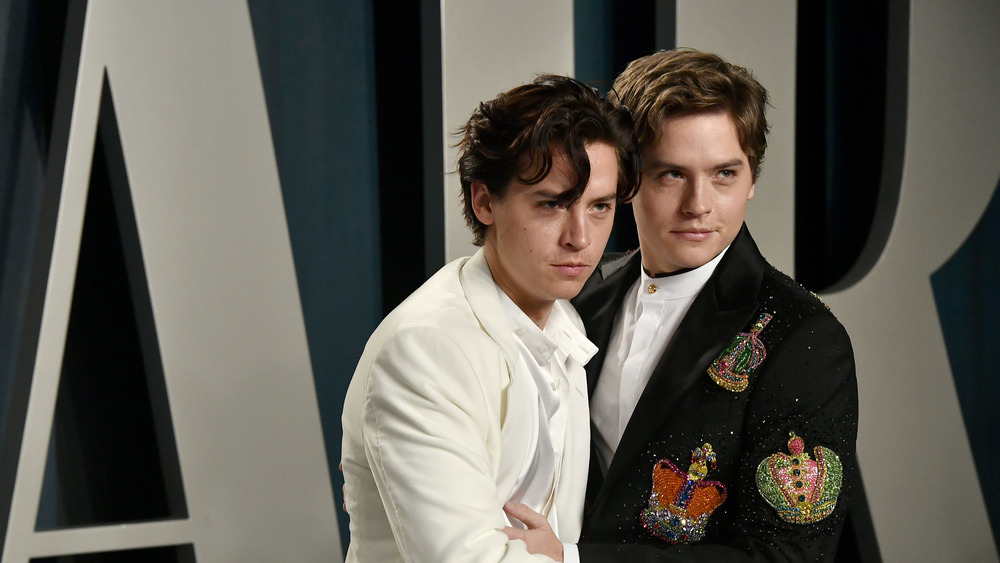 Frazer Harrison/Getty Images
Little Patrick, the youngest of Grace Kelly's children, is just a baby when the series begins. Patrick's job on Grace Under Fire is to look adorable and give Grace that cuteness worth fighting for when her two older children get sassy. Patrick also gives the show a Michelle-from-Full House character, which so many series of the era failed to emulate successfully. Luckily for Grace Under Fire, Patrick is neither too involved nor too annoying, and as such, does not cancel out his cuteness.
Patrick was played by eight-month-old twins Dylan and Cole Sprouse who went on to become uber-famous as tween Disney stars. Their first major film role was in the 1999 comedy Big Daddy, in which they co-starred (again as one character) alongside Adam Sandler. They then shared the screen from 2005 to 2008 on the Disney Channel mega-hit, The Suite Life of Zack & Cody. By 2010, the Sprouse brothers were among the highest-paid teen Disney TV actors, earning $40,000 per episode combined. The duo went to college like normal kids, however, and graduated from NYU in 2015. Cole continued acting, and has gone on to star on the CW's Archie Comics adaptation Riverdale as Jughead Jones, while Dylan has turned his sights elsewhere, and became the co-owner and brewmaster of the All-Wise Meadery in Williamsburg, Brooklyn.
Geoff Pierson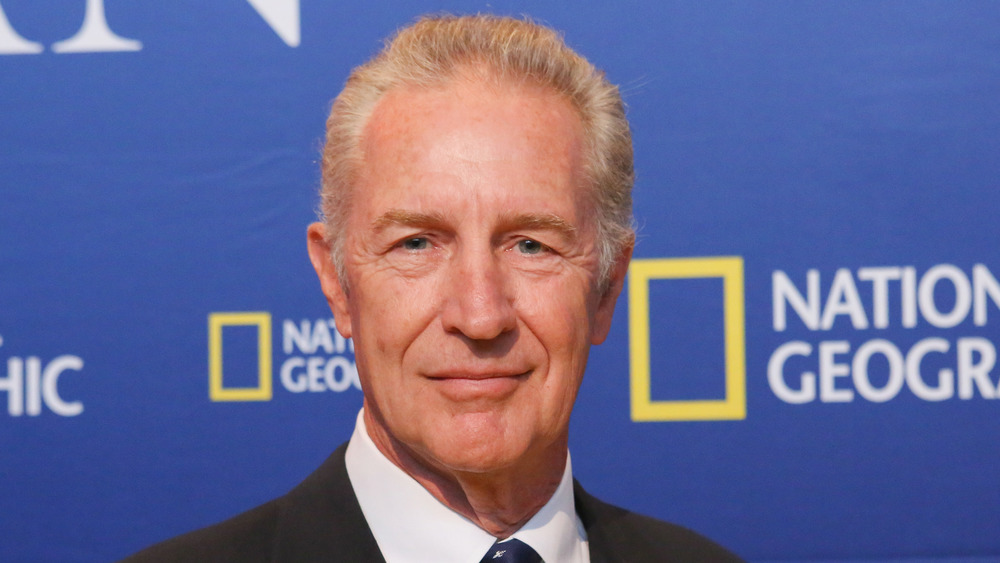 Teresa Kroeger/Getty Images
Through Grace Under Fire's five-season run, Grace's ex-husband Jimmy is in and out of the picture. The show begins with Grace leaving him due to his alcoholism and abuse, so he's not exactly supposed to be a well-liked character on the show. But further into the series, Jimmy tries to win Grace back, and even moves in with them for a while. The show plays with the idea of redemption throughout its run, playing the audience's sympathies up and down as needed.
Jimmy was played by Geoff Pierson, an actor you've seen in a lot of things over the years and probably know best as, "Oh hey, that guy!" Before Grace, Pierson's most lucrative role was on a soap opera called Ryan's Hope. He's had small roles in some good-but-not-great movies over the years since Grace, but his bigger hits have come from TV, with roles like John Keeler on the first few season of 24, as well as guest spots on The West Wing, Veronica Mars, Boardwalk Empire, and Castle. Recently he played Police Captain Tom Matthews on Dexter, and is now a part of the cast on Designated Survivor.
Peggy Rea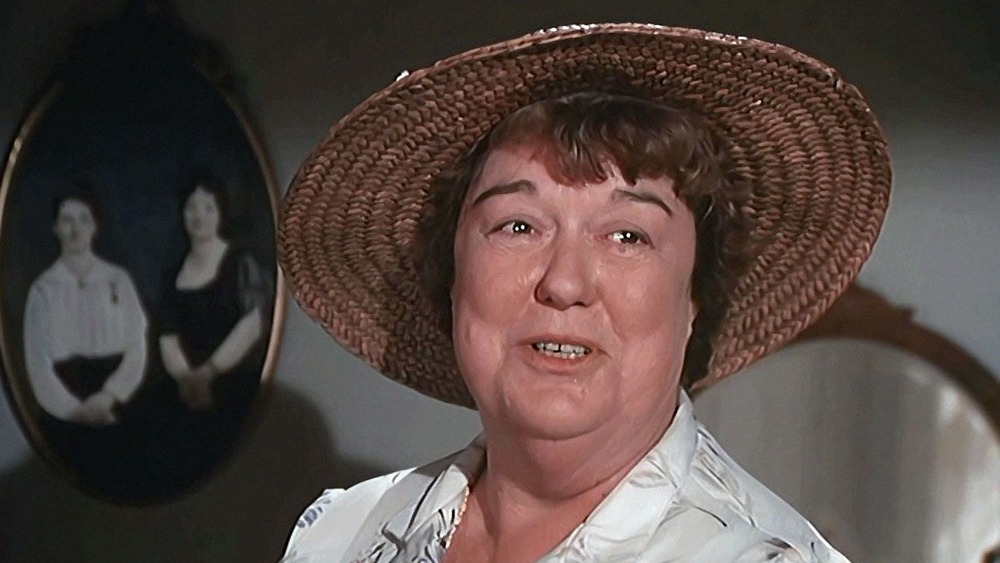 For the first four seasons of Grace Under Fire, Peggy Rea guest-starred as Jimmy's mother Jean, Grace's disapproving former mother-in-law. She acts as something of an antagonist towards Grace in her attempt to raise three kids and hold down a job while maintaining some semblance of sanity. But in the fifth season, perhaps due to the departure of Nadine (Julie White), Jean moves in with Grace and the kids to give the show another prominent female presence. 
Rea is an actor with a long history in many famous television shows. Her career began in 1953 with a number of walk-on roles on I Love Lucy. She went on to play Miss Roniger on Gunsmoke, a number of characters on The Doris Day Show and All in the Family, Rose Burton on The Waltons, and Lulu Hogg on The Dukes of Hazzard. Grace Under Fire was her last series: She passed away in 2011 at the age of 89.
Tom Poston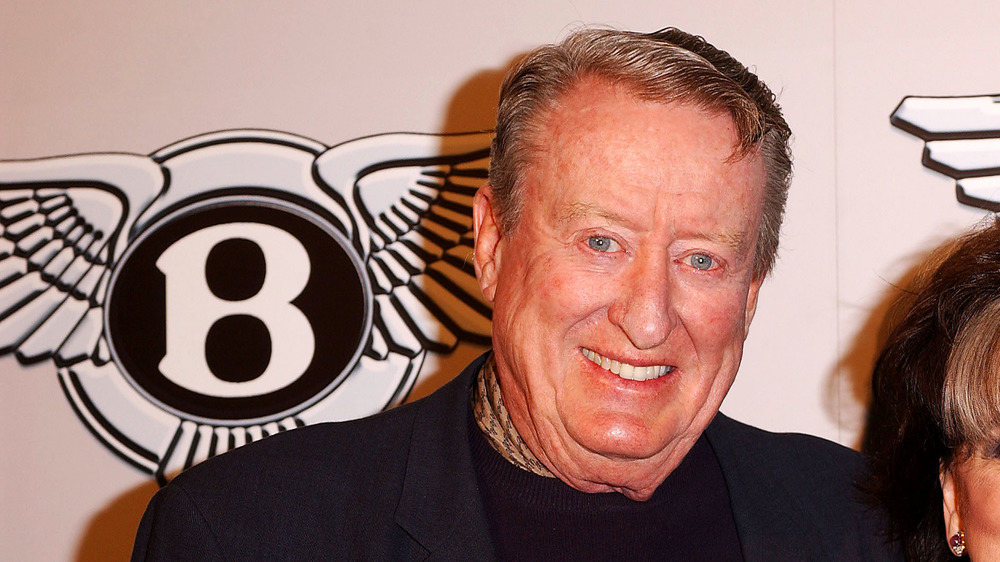 Amanda Edwards/Getty Images
On season three of Grace Under Fire, Russell reunites with his estranged father Floyd, played by Tom Poston, who joins him in running the pharmacy and becomes a regular cast member. Floyd's role on the show is to act as a comedic foil for Russell and a generally mood-lifting goofball. This might seem odd, considering the show is a sitcom. But with the many serious storylines the show takes on in its later seasons, Floyd's reliable silliness acts as something of a comfort.
Poston's extensive five-decade career was long and lucrative. He earned a reputation for his comedic abilities, playing up his big blue eyes and ability to look bewildered and confused. His regular credits included The Bob Newhart Show, Mork & Mindy, Newhart, Family Matters, Coach, Murphy Brown, Home Improvement, That '70s Show, and Committed, among single episode appearances on dozens of other sitcoms. In 2013, USA Today declared that Poston had appeared on more American sitcoms than any other actor. Funnily enough, his last acting gig was on The Suite Life of Zack & Cody with his fellow Grace Under Fire cast members, Dylan and Cole Sprouse. He passed away in 2007 at the age of 85.
Walter Olkewicz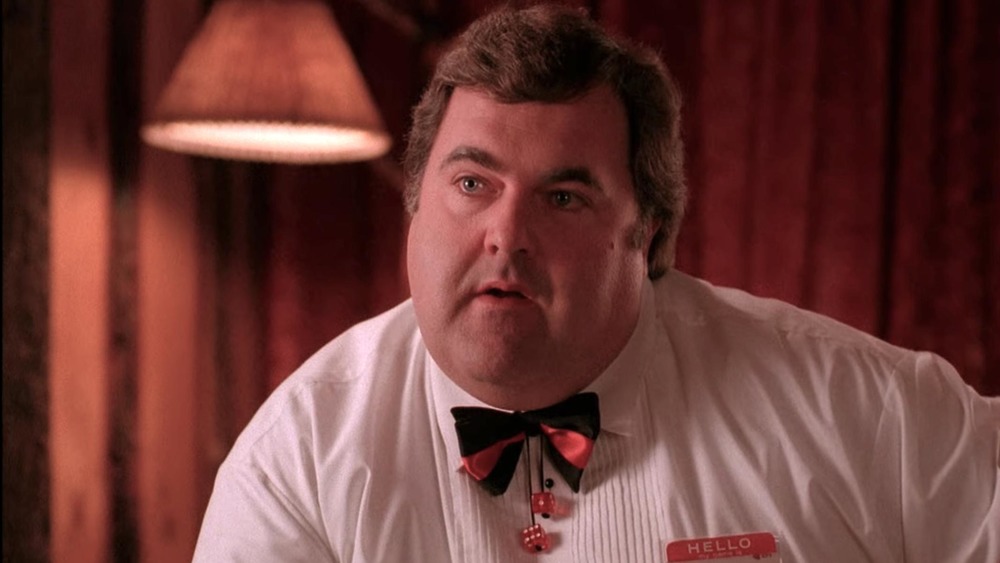 On Grace Under Fire, Olkewicz played Dougie Boudreau, one of Grace's best work friends at the oil refinery plant. Dougie is one of three work friends when the show begins, the other two being Vic (Dave Florek), and Carl (Louis Mandylor). But Vic and Carl are dropped after the first season, leaving Dougie to hold down the fort as Grace's sole work pal. When Grace goes back to school in season four, she eventually leaves the oil refinery to work a more office-centric job. Dougie, being inextricably linked to the previous gig, is phased out.
Walter Olkewicz has enjoyed a fascinating career since Grace Under Fire ended, full of off-kilter projects and unique co-stars. Most prominently, he played Jean-Michel Renault on Twin Peaks, Bubba on Dolly Parton's short-lived variety series Dolly, and Tiny McGee on Who's the Boss? Fantasy fans might also recall him from the short-lived 1983 CBS series Wizards and Warriors.