Deadpool Composer Junkie XL Walks Away From Sequel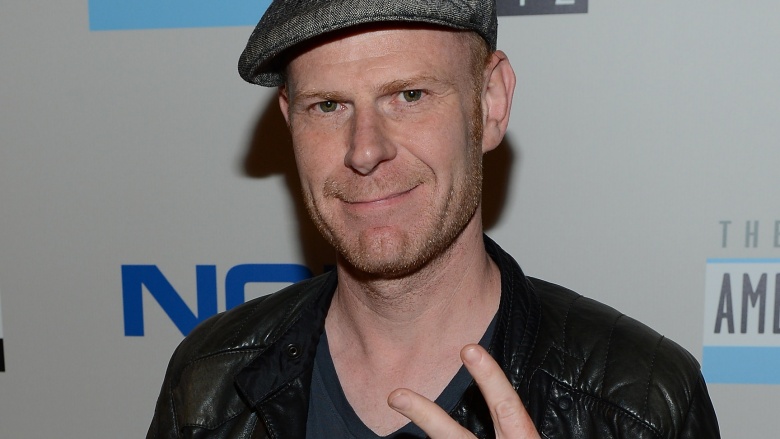 Getty Images
When Deadpool director Tim Miller decided to stop working on the upcoming sequel due to a reported conflict with Ryan Reynolds, it became clear that Deadpool 2 could look a lot different than the original. Now we know it'll also sound different, too.
Junkie XL, whose real name is Tom Holkenborg, has left the project as a show of solidarity for Miller. In addition to writing the score for Deadpool, he composed music for Mad Max: Fury Road, Batman v Superman: Dawn of Justice, and the upcoming Justice League. He explained the reason for his departure in a Facebook post.
Here's his statement:
"It is with a heavy heart that I have decided not to score the upcoming Deadpool movie. I love this character and creating his and the movie's original score was a monumental chapter in my life, personally and professionally. Since it was revealed that Deadpool's brilliant, creative director Tim Miller will not be involved in the project anymore, I have undertaken some soul-searching. Tim was the driving force behind Deadpool and me getting involved in this amazing project. Deadpool without Tim at the helm just does not sit right with me, and that is why I have decided not to be involved in the second chapter. It was a difficult decision, as I love the project so much, and I know how eagerly the next installment will be anticipated. It's hard to walk away from something so unique, but it also has to feel right."
Yikes, that's certainly discouraging. But it seems to fit with how things are going with the film. Although there are conflicting reports about the disagreement between Miller and Reynolds, it's believed that Miller wanted a more expensive and slick-looking follow-up while Reynolds wanted to stick to the low-budget approach that made the first movie such a massive success.
As of now, there are a few directors reportedly being considered to be Miller's replacement. Although it's unlikely that the fan petition to bring Quentin Tarantino to the project will pan out.
While we wait to see what happens next, take a look at Deadpool's dark history and some of the first movie's delightfully offensive moments.