We Finally Know When Chaos Walking Will Hit Theaters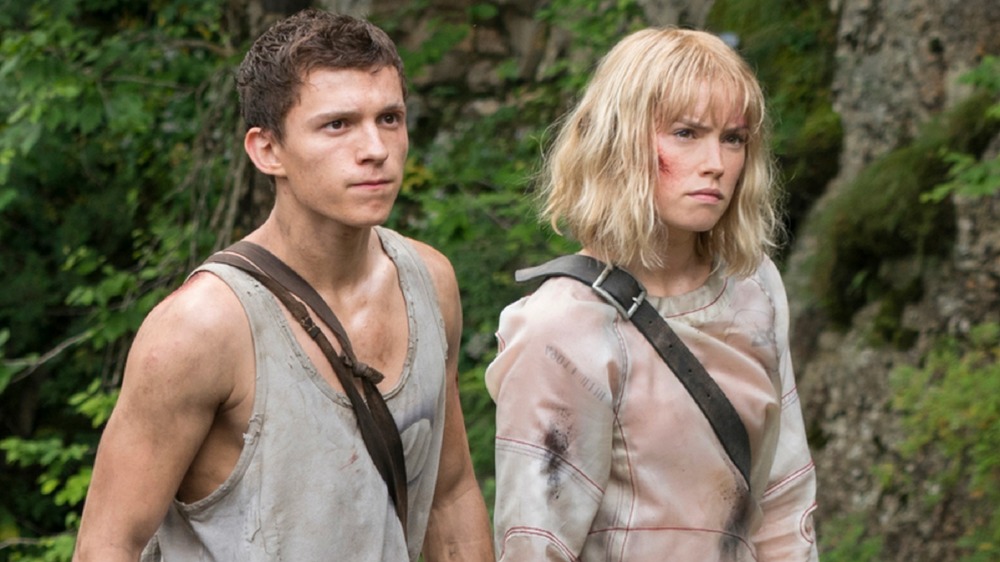 Lionsgate
It looks like Chaos Walking may finally have found its way to theaters.
After delays, reshoots, more delays, and then a few more delays for good measure, the Tom-Holland-and-Daisy-Ridley-starring Chaos Walking finally has a release date. In a tweet from the film's official account, the powers that be announced that the movie will be hitting both theaters on March 5, 2021.
Chaos Walking is set in a world in which all women have disappeared and the remaining men are haunted by the Noise, a condition that makes their private thoughts public. The film follows Todd (Holland), a young man living his life in the weirdly gendered apocalypse. Things are soon shaken up for him and his community when he stumbles across Viola (Ridley), a woman who has arrived in his world seemingly from nowhere. They must figure out how to work together to uncover the mysteries at foot in this chaotic new reality.
Also starring Mads Mikkelsen, Nick Jonas, and Cynthia Erivo, Chaos Walking is based on the first book in the popular series of YA novels of the same name written by Patrick Ness. If you're a fan of the books and have been anticipating the movie, you know that the 2021 release date means Chaos Walking is coming out almost four years after it was actually filmed. Fittingly, given the movie's title, it hasn't been an easy road to theaters for this picture.
Chaos Walking has had many delays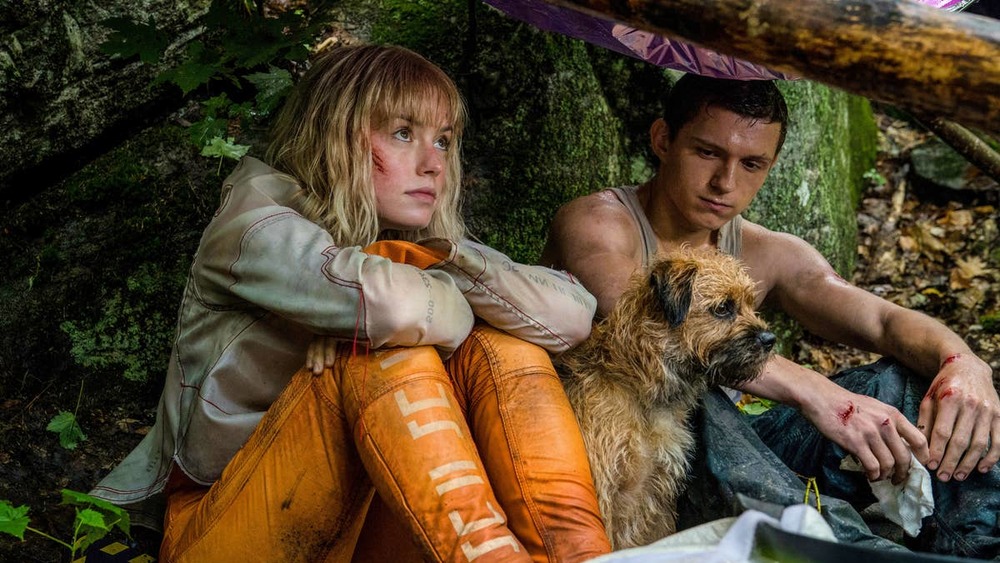 Lionsgate
Chaos Walking originally began filming in August 2017 (via ComingSoon.net), and was first scheduled to come out in March 2019. However, in the spring of 2018, it was reported that the movie would be undergoing a round of "significant" reshoots that would last between two and three weeks at either the end of 2018 or the beginning of 2019. 
That proved to be difficult scheduling-wise, as Holland and Ridley were both also slated to film huge franchise projects at the same time: Spider-Man: Far From Home for Holland and Star Wars: The Rise of the Skywalker for Ridley. Because of this, the reshoots had to be delayed to April 2019, which also meant the intended March 2019 release date was thrown out the window. Near the end of that month, it was reported the original cut of Chaos Walking was so bad it was deemed "unreleasable."
The reshoots and delayed release meant the movie inadvertently slid right into the COVID-19 window, which presumably accounts for why we're just now getting a new premiere date. That said, we did get a trailer for Chaos Walking back in November 2020, and that hopefully served as a salve for fans of the novels who have been waiting with bated breath since 2017 to get a look at this adaptation.
Barring any other hiccups, we'll finally get to see Chaos Walking on March 5, 2021.