The First Trailer For Chaos Walking Is Exceeding Expectations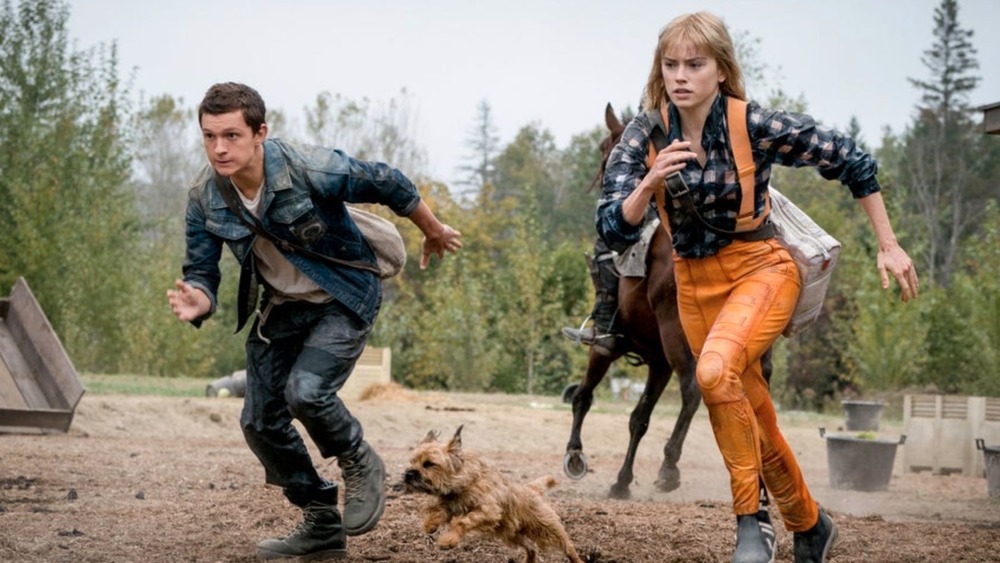 Lionsgate
The first trailer for Chaos Walking has arrived, and fans are getting excited.
The next big-budget vehicle for Spider-Man star Tom Holland and Star Wars sequel trilogy ingenue Daisy Ridley, Chaos Walking, has finally dropped its first trailer, giving fans of the original books a glimpse at the highly anticipated big-screen adaptation.
Adapted by Patrick Ness, who also wrote the original Chaos Walking trilogy — this film is based on The Knife of Never Letting Go, the first book in the series — and directed by Doug Liman (Edge of Tomorrow, The Bourne Identity), Chaos Walking tells the story of Viola (Ridley), a young woman who crash-lands in a mysterious new world. Upon arrival, she meets Todd Hewitt (Holland), who is startled by the fact that he can't hear her thoughts, as well as the fact that she's a woman.
Apparently, in this "New World," all women have disappeared, supposedly killed by a pathogen known as "The Noise." As it happens, "The Noise" also broadcasts every living being's thoughts, and in a world that contains just men and animals, Viola is the exception to the rule. Alongside Todd, Viola must uncover the secrets of "The New World," and along the way, Todd discovers a power hidden within himself as well.
The film boasts a star-studded cast that also includes Mads Mikkelsen (Hannibal), Academy Award nominee Demián Bichir (A Better Life), Cynthia Erivo (Harriet), Nick Jonas, and David Oyelowo (Selma) alongside Ridley and Holland, and promises a whole new dystopian adventure for years to come. However, the journey from page to screen hasn't been easy for Chaos Walking; here's why the first trailer exceeded expectations.
Chaos Walking has had a chaotic production over the years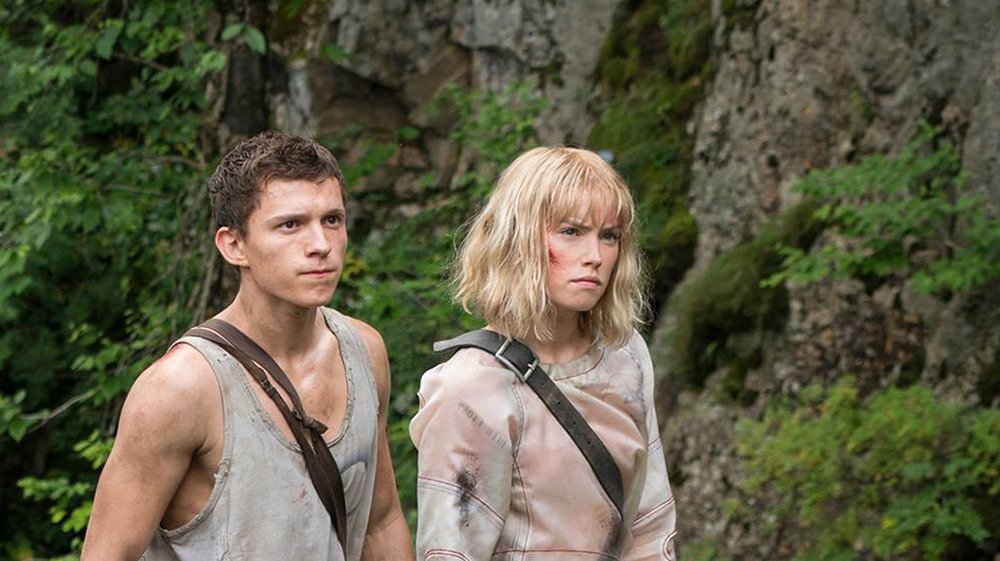 Lionsgate
Originally, Chaos Walking was supposed to hit theaters in the spring of 2019 — and even wrapped its production in Scotland and Ireland in late 2017 — but unfortunately, early screenings put the film's fate in jeopardy.
In April of 2018, The Hollywood Reporter revealed that, after negative screenings, Chaos Walking required massive reshoots, and unfortunately, with two huge stars at the helm, scheduling proved quite difficult. Between Star Wars: The Rise of Skywalker and Spider-Man: Far From Home, Ridley and Holland weren't available for reshoots until April of 2019, which took place in Atlanta, saw director Fede Álvarez stepping in for Liman, and added a whopping $15 million to the film's budget.
However, it seems as if that extra work has paid off handsomely, and now, Chaos Walking is set to hit theaters after all this time. As of this writing, Chaos Walking will hit theaters stateside on January 22, 2021.