The Surprising Role Ben Affleck Almost Played In The Die Hard Movies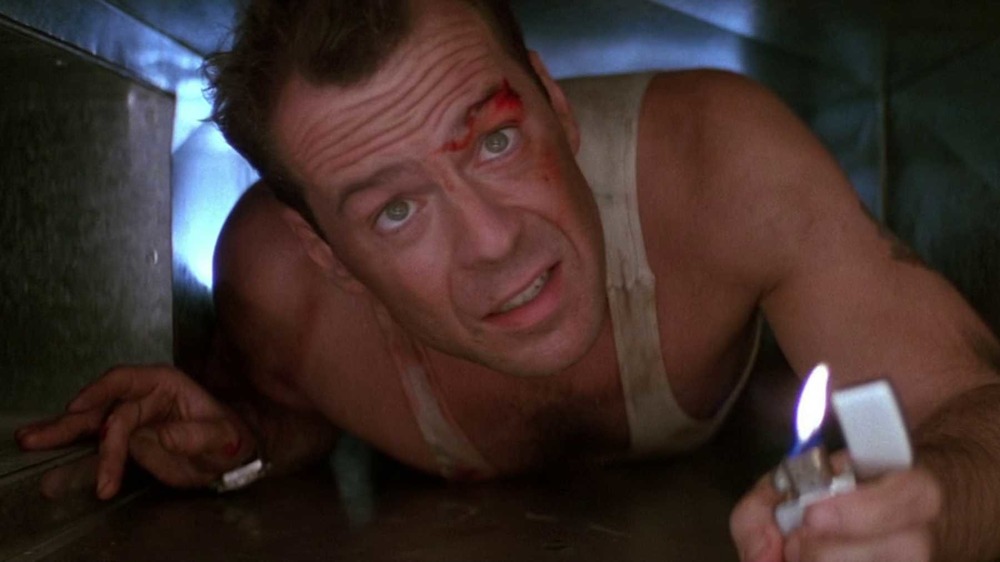 20th Century
Some questions are destined to endure for the rest of time. Are we alone in the universe? Why do bad things happen to good people? And is Die Hard a Christmas movie?
The original Die Hard is arguably the greatest action movie of all time, influencing the genre in more ways than we're able to count. A number of sequels have come out over the years, attempting to recreate the magic that was present in that first film to varying results. While John McClane actor Bruce Willis recently reprised the role in a commercial selling car batteries, there hasn't been any word on when or if we can expect another installment in the series (Die Hart notwithstanding). 
For the time being, all we can do is look back at all the series has delivered so far, and perhaps consider the various directions the previous films could have taken. For instance: If certain plans had been executed, then it's possible Bruce Willis would have been teamed up with his old Armageddon co-star Ben Affleck in a role that may take some fans by surprise. 
Ben Affleck was Bruce Willis' first choice to play Matt Farrell in Live Free or Die Hard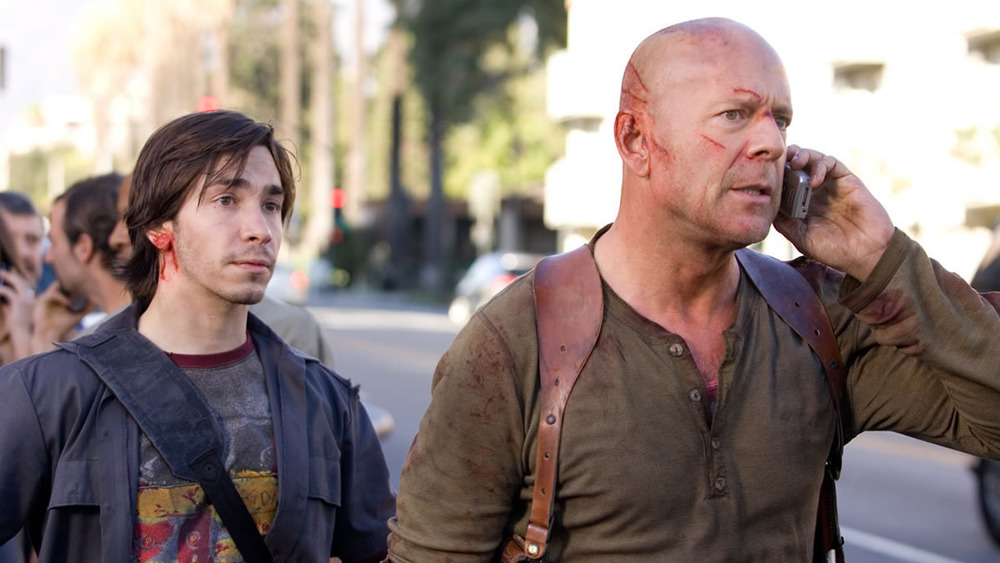 20th Century
Live Free or Die Hard is a major departure from other films in the series in a few ways. For starters, it takes place over the course of several days as opposed to just one. It also sees action hero John McClane teamed with computer hacker Matt Farrell (Justin Long). According to Uproxx, Ben Affleck was Bruce Willis' first choice for the role of Matt in the hopes that they could recreate the chemistry they shared in Armageddon. 
If you're thinking Ben Affleck playing a nerdy computer hacker doesn't quite gel, then it would probably help to mention that Live Free or Die Hard was originally a very different film. Instead of fighting a cyber terrorist in Washington D.C., the film was originally supposed to take place in a jungle (via Collider). It's likely Matt was originally envisioned as more of an action hero-y type that would've played more to Affleck's strengths.
Affleck isn't the only actor who could have joined the Die Hard franchise, either. Kal Penn also auditioned for the role of Matt Farrell before it ultimately went to Justin Long, who put his time spent in those old Apple commercials to good use as John McClane's technologically savvy right-hand man. 
It remains to be seen if we'll ever see Bruce Willis back in the saddle within the Die Hard universe. If not, then we're holding out hope for that Die Hard-inspired action flick starring Charlize Theron that sounds like it'd be incredible.