The Surprising Origin Of Kevin Hart's Die Hart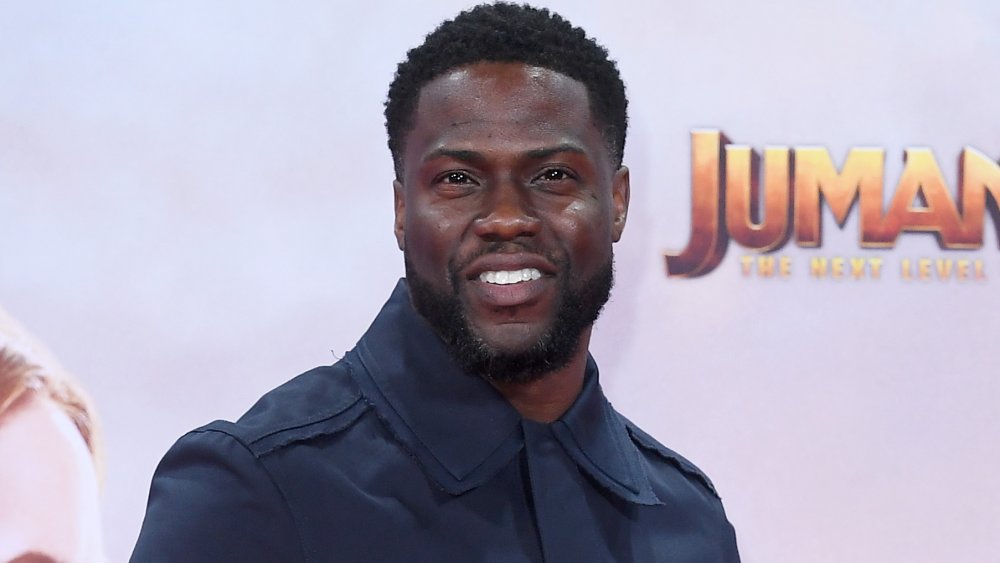 Matthias Nareyek/Getty Images
This content was paid for by Quibi and created by Looper.
Kevin Hart is about to try his hand at short-form television (no pun intended). Earlier this year, the news broke that he and his company, Laugh Out Loud, were beginning production on a series for Quibi. Such a partnership is equally beneficial for both parties: A big name like Hart could do wonders for the upstart streaming service, and playing a hand in its ascension could be great for the comedian. Titled Die Hart, the show came about almost completely by coincidence, thanks to one of Hart's previous works.
Die Hart follows a simple premise: Kevin Hart is tired of being the punchline sidekick to his co-stars. He wants to follow a new career path and become the next big Hollywood action star by any means necessary. It turns out, however, that the job isn't as easy to prepare for and eventually get as one would expect. He has to go through a grueling action school, run by Ron Wilcox, as played by John Travolta, to live his dream. Hart, Candice Wilson, Brian Smiley, and LOL figurehead Jeff Clanagan will share executive producing responsibilities on the show.
On paper, this plot has the potential to be pure comedic gold. Watching Kevin Hart attempt to join the ranks of Sylvester Stallone and Arnold Schwarzenegger at Travolta's crazed instruction could produce some side-splitting moments. One has to wonder how Hart came up with such a bankable idea, however, the answer is not hard to find. It didn't spring up out of thin air but rather dates all the way back to 2016. A small piece of one of Hart's past big-screen ventures unknowingly laid the groundwork for Die Hart.
Die Hart was inspired by the intro of Kevin Hart: What Now?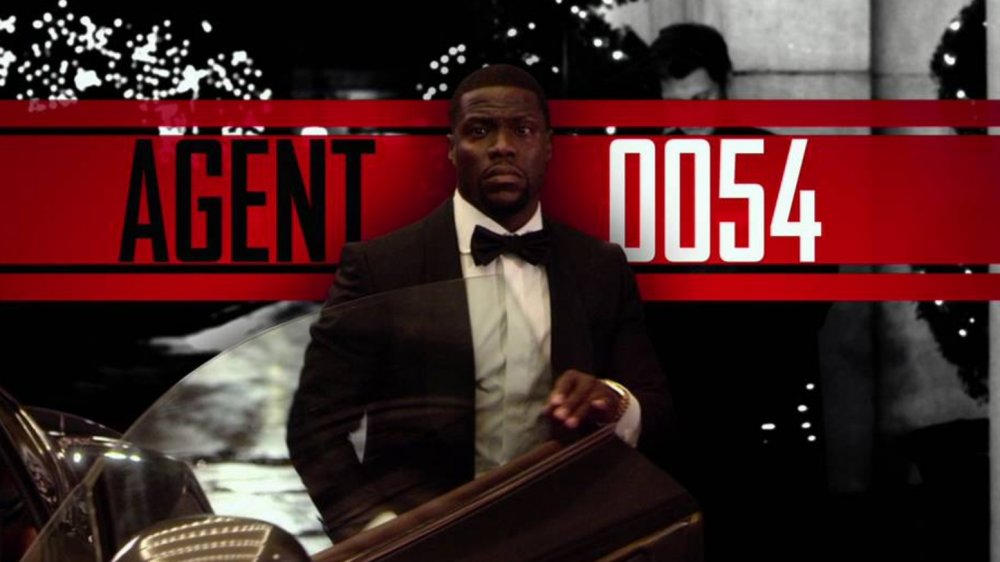 Universal Pictures
Die Hart is 4 years in the making, with its origins dating back to Kevin Hart's concert film from 2016. Before his standup set in Kevin Hart: What Now?, a prerecorded introduction plays that parodies spy films like James Bond. Hart fills the role of Agent 0054 (Get it? Because his height is 5'4!), with Hollywood mainstays Halle Berry (taking on the role of his fictional girlfriend, Money Berry), Don Cheadle, and Ed Helms accompanying him. Hart, Clanagan, and Tim Story, the film's director, helped bring the sequence to the big screen. It was highly entertaining and was a great lead-in to his routine for the movie.
For a glorified vignette, the scene was well made and appeared to be movie quality. It could be mistaken for a scene straight out of an action-comedy on its own. It was so believable that it drove Hart to consider doing more work just like it. Before you know it, he and Clanagan were at it again — brainstorming ideas for any platform that would take them up on it. According to Deadline, the What Now? skit acted as an outline for their discussions, and Die Hart was born as a result. If it wasn't for the cold open for What Now?, the short-form series Quibi likely wouldn't have come to fruition.
Die Hart breaks new ground for Laugh Out Loud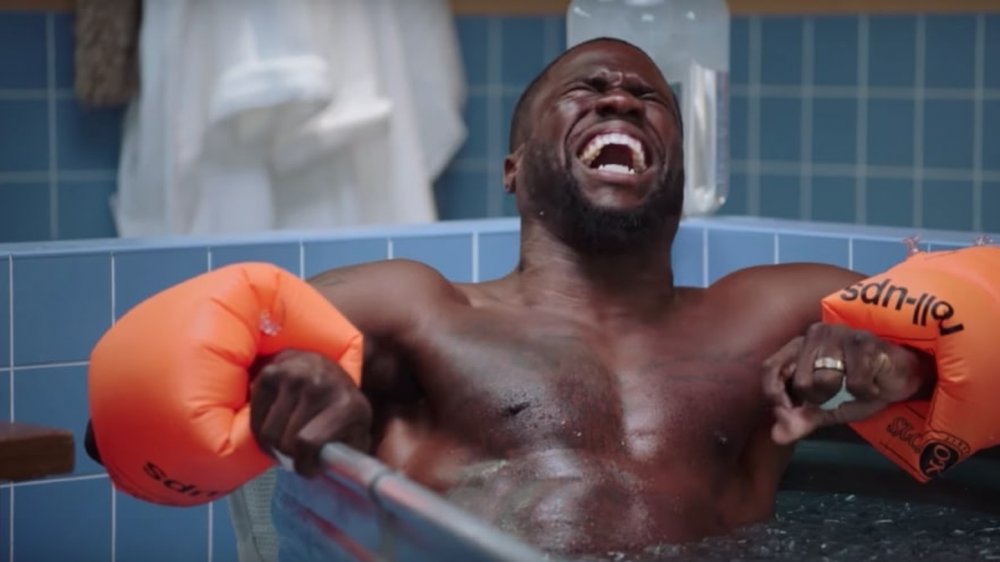 Laugh Out Loud Network
Kevin Hart's Laugh Out Loud Network is a venture that is equal parts entertainment and opportunity. LOL, as it is often stylized, was founded with a singular goal in mind: To bring the world together through the medium of comedy. The framework behind its programming is very casual and doesn't overstay its welcome. The content is light-hearted entertainment in its purest form, with some measure of activism behind it. It is, in many ways, a platform for comedians of color to break through long-standing industry barriers. Hart and his company are looking to use his own success to make show business more inclusive for everyone. It is still growing, but it puts out a range of new content regularly. 
While Hart frequents both film and television, his production company has yet to venture into the same territory as his acting work. Most of their content is interview-based, like the frigid Cold As Balls, in which Hart interviews sports personalities in vats of ice water. Others are simply standup specials from both up-and-coming and seasoned comedians. As a scripted, linear show with a concrete plot and story arc, Die Hart doesn't necessarily fall into those loose frameworks, but it has the potential to be another hit for Hart. 
Die Hart will debut on Quibi on July 20, 2020 — joining their extensive library of original programming, adaptations, and revivals.